The Rangers continue to bolster their pitching ranks, as ESPN's Jeff Passan (Twitter links) reports that Texas and St. Louis have completed a trade to send Jordan Montgomery and Chris Stratton to Arlington.  The Cardinals will receive left-hander John King, as well as infield prospect Thomas Saggese and right-handed pitching prospect Tekoah Roby.  In the Rangers' official announcement of the deal, it was noted that Texas also received an international bonus pool slot from the Cardinals.  To create roster space, Texas designated right-hander Joe Barlow for assignment.
With the Cards in seller mode, Montgomery and Stratton were seen as two of the likeliest players to be moved prior to the deadline, as both pitchers are free agents after the season.  Between this swap with the Rangers and the Cardinals' move to send Jordan Hicks to the Blue Jays earlier this afternoon, it's fair to guess that Jack Flaherty (another pending free agent) might also soon be headed elsewhere, and St. Louis could also look to some surplus position players with more team control as the Cards look to reload for 2024.
As for the Rangers, acquiring Max Scherzer on Saturday and now Montgomery today throughout reinforces the team's rotation.  Despite season-ending injuries to Jacob deGrom and Jake Odorizzi, Texas had gotten solid results from its starters for much of the year, but some cracks have begun to show.  Most prominently, Nathan Eovaldi hasn't pitched since July 18, and was placed on the 15-day injured list today due to a forearm strain.
It's an ominous diagnosis for a pitcher who already has two Tommy John surgeries on his health history, and the Rangers obviously aren't taking any chances with Eovaldi's recovery or in their pitching staff's ability to thrive without Eovaldi in action.  Manager Bruce Bochy told reporters (including MLB.com's Kennedi Landry) today that the team is "pretty confident" Eovaldi will be able to return after just the minimum 15 days, though Eovaldi will visit with a doctor for precautionary purposes.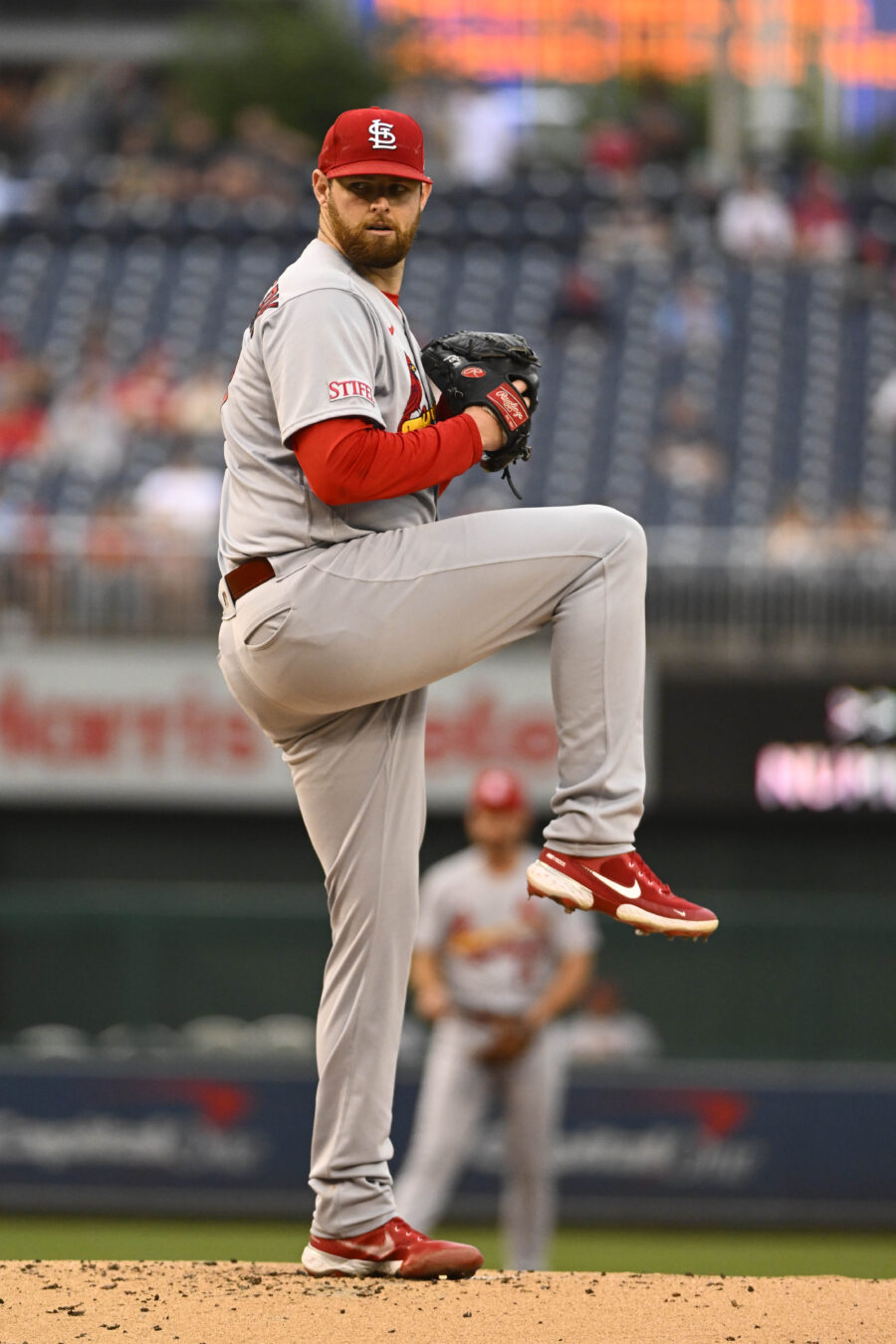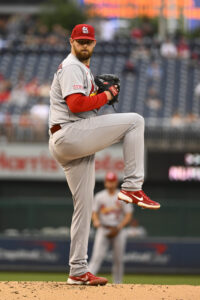 Scherzer and Montgomery now join a rotation that also includes Martin Perez, Jon Gray, Andrew Heaney, and Dane Dunning, though it remains to be seen if Texas will stick with a six-man staff.  Keeping an extra starter might be useful to help keep everyone fresh for the pennant race (and, the Rangers hope, through October), yet moving Dunning back to a relief role might also be an option.  On the other hand, Dunning has pitched quite well since his return to starting work, whereas Perez and Heaney have been much more inconsistent and Gray has been struggling over the last month.
Montgomery was already part of a notable deadline trade last year, when the Yankees sent the left-hander to the Cardinals in a one-for-one trade for Harrison Bader.  In his first full year with the Cardinals, Montgomery has a 3.42 ERA over 121 innings, though his SIERA is a less-impressive 4.30.  The southpaw has done his usual above-average job of avoiding free passes (6.9% walk rate) and limiting hard contact, though Montgomery now has a second straight season of a below-average strikeout rate (21.2%).  While Montgomery has never been a huge strikeout pitcher, his whiff rate has also taken a tumble to 24.1% in 2023 after years of much more solid results.
If Scherzer is expected to be more of a front-of-the-rotation arm, then Montgomery represents a mid-rotation starter who can be relied on to take the ball every fifth (or sixth) day and deliver respectable results.  Likewise, Stratton won't be displacing Will Smith as the Rangers' closer or even taking over a top set-up role, but he gives Texas another good arm for higher-leverage situtions late in games.
Montgomery and Stratton will each be reuniting with Mike Maddux, who was the Cardinals' pitching coach from 2018-22 before moving on to join the Rangers' coaching staff this year.  Stratton is also a known quantity to skipper Bruce Bochy, as Stratton broke into the majors in the Giants organization back when Bochy was managing the team in 2016.
Stratton is also on the move for the second straight year at the deadline, as the Pirates sent Jose Quintana and Stratton to the Cardinals last August.  Stratton's 2022 numbers picked up considerably after that deal, and he has somewhat continued that form this season, even if his bottom-line results haven't been reflective.  Stratton has a 4.36 ERA in 53 2/3 innings, though a 3.48 SIERA and 3.06 FIP indicate some bad luck on Stratton's part, perhaps due to an unusually low 61.6% strand rate.
The right-hander doesn't have the high-velocity arsenal associated with most relievers, nor are his hard-contact or walk rates anything special.  However, Stratton does bring durability in his ability to pitch multiple innings, and he has some of the most elite fastball and curveball spin rates of any pitcher in baseball.
Without any reports of money changing hands between the two teams, it looks like the Rangers will be absorbing the remainder of the 2023 salaries for Montgomery (roughly $3.5MM) and Stratton (around $1MM).  It's not a big financial commitment to a team that has already been splurging on big-name talent over the last two seasons, and Roster Resource projects that Texas is still just barely under the $233MM luxury tax threshold.  The Rangers reportedly don't have any issue crossing the tax threshold, so if another upgrade presents itself before Tuesday's trade deadline, it wouldn't be surprising to see the front office make another deal or two.
Among the players going back to the Cardinals, King is the best-known name to fans, as the lefty has a 4.27 ERA over 126 1/3 innings out of the Texas bullpen since he made his big league debut in 2020.  A grounder specialist who has a very impressive 61.7% career groundball rate, King is naturally more susceptible than most to batted-ball luck, so his huge .379 BABIP over 18 2/3 innings has been the main factor in his 5.79 ERA.
The Rangers have sent King back and forth from Triple-A on a couple of occasions this season, and he is under team control through the 2026 campaign.  The Cardinals will have the rest of the year to take a look at King and see if he might be an option for their bullpen going forward, plus in a more immediate sense King will add some left-handed depth to the St. Louis relief corps.
That said, Roby and Saggese are the bigger parts of this trade from the Cards' perspective, as they join the three youngsters obtained in the Scherzer and Hicks deals as part of the sudden reload of the St. Louis farm system.  MLB Pipeline ranked Roby as the Rangers' 11th-best prospect and Saggese 14th, while Baseball America had a similar tack in placing Roby 13th and Saggese 15th.
Roby was a third-round pick for Texas in the 2020 draft, and he has a 5.05 ERA over 46 1/3 innings and 10 starts at Double-A Frisco this season.  While he has cut back on his walks and home runs allowed, Roby's strikeout rate has also tumbled during his three pro seasons, though his 25.6% mark this year is still respectable.  The scouting reports from both Pipeline and BA pinpoint Roby's command as his biggest issue, as his overall arsenal is solid.  Pipeline gives a 55 grade (on the 20-80 scale) to all four of Roby's pitches, though their report notes that the 21-year-old "may not have a true plus pitch" as a go-to offering.
Adding Roby will help St. Louis restock the minor league pitching ranks, while Saggese seems to fit the Cardinals' preferred profile of a multi-positional infielder.  Saggese has mostly played second and third base over his three pro seasons, while also getting a good chunk of action as a shortstop.  He isn't necessarily a standout defender at any position, but Pipeline liked his ability to stick at second base, and Saggese's versatility is surely an asset as he climbs the ladder towards the big leagues.
The 21-year-old was also a 2020 draft pick (taken in the fifth round), and Saggese has done nothing but hit in the minors, including a .314/.380/.514 slash line and 15 homers over 417 plate appearances at Double-A in 2023.  The pundits note that Saggese's aggression at the plate can sometimes backfire, yet he has shown a bit more patience this season with an 8.2% walk rate.
Photo courtesy of USA Today Sports Images