Orioles icon and Baseball Hall of Famer Brooks Robinson passed away at the age of 86, according to an announcement from the team and Robinson's family — "An integral part of our Orioles Family since 1955, he will continue to leave a lasting impact on our club, our community, and the sport of baseball."
Tributes have poured in from all around the baseball world, including from fellow Baltimore legend Jim Palmer.  Speaking with MASNsports.com's Roch Kubatko, Palmer described his former teammate as a "great player, great guy on the field, great guy off.  Respectful, kind.  And you don't meet too many guys like that.  Brooks was a genuine person.  There was no acting….Just salt of the earth and one of the great guys.  And everywhere I'd go, they would say, 'Yeah, we had Brooks here a couple years ago.'  And he's a tough act to follow because he was so good and so nice and so warm.  You never forget his smile."
Commissioner Rob Manfred cited both Robinson's outstanding work on and off the field, calling the former third baseman "a model of excellence, durability, loyalty and winning baseball for the Orioles.  After his playing career, he continued to make contributions to the game by working with the MLB Players Alumni Association.  I will always remember Brooks as a true gentleman who represented our game extraordinarily well on and off the field all his life.  On behalf of Major League Baseball, I send my deepest condolences to Brooks' family, his many friends across our game, and Orioles fans everywhere."
MLB Players Association executive director Tony Clark likewise highlighted how Robinson's "impact transcended the field — as a prominent voice in the early days of the MLBPA and a relentless advocate for his fellow players and through his work with the Major League Baseball Players Alumni Association.  His humanity, kindness, integrity, and commitment will long endure."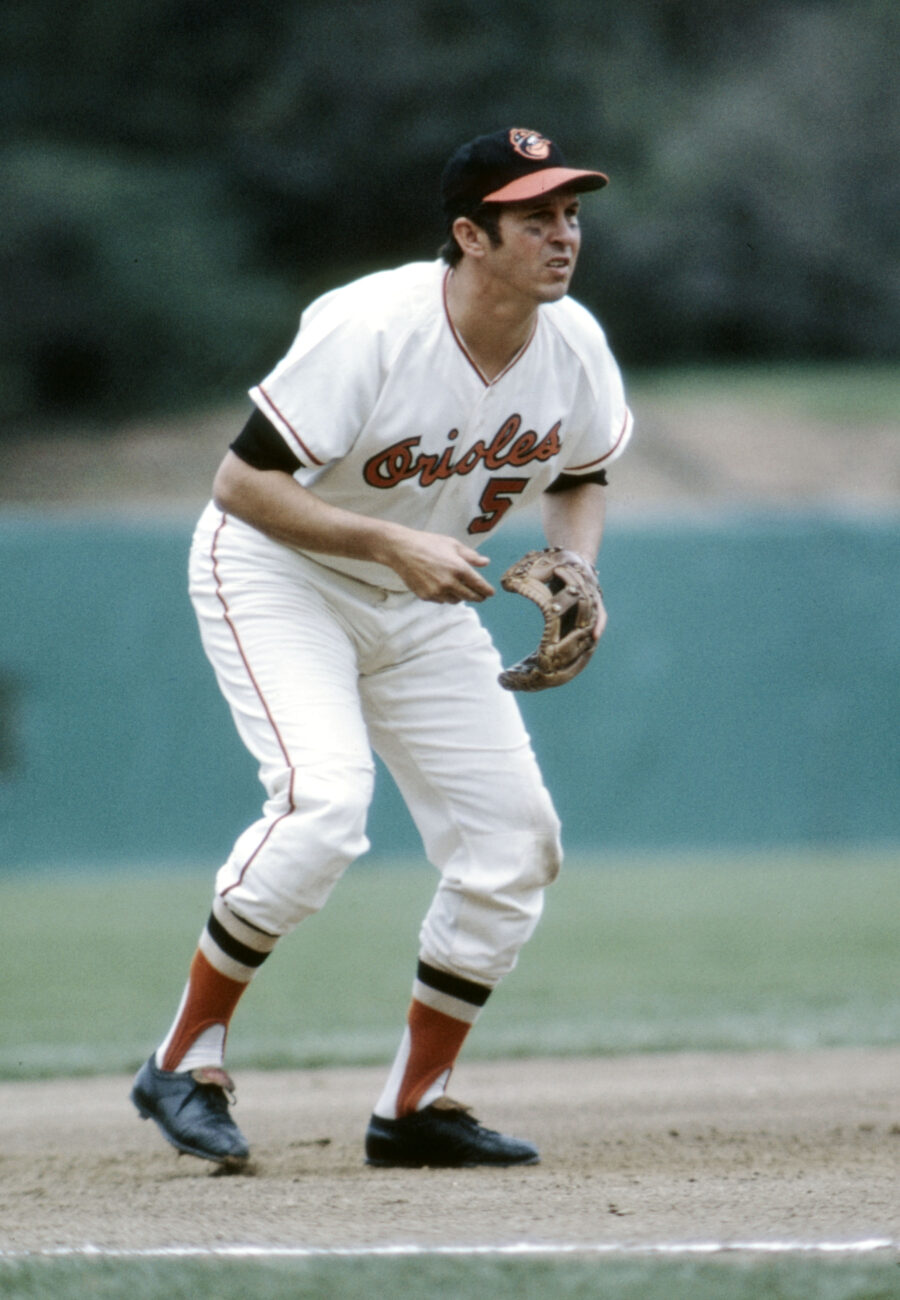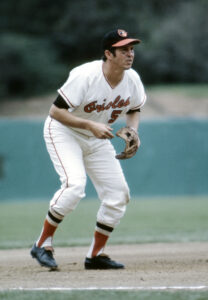 Robinson signed with the Orioles on a $4K guaranteed contract in 1955, just one year after the club has moved to Baltimore after previously playing as the St. Louis Browns.  In essence, signing Robinson was the symbolic beginning of this new era of Baltimore baseball, as he became the face of the franchise over 23 seasons.
It took a few years for Robinson to really establish himself as an everyday player, in part because of injuries and because the O's already had a prominent name in George Kell (himself a Hall of Famer) playing third base.  Finally getting healthy and moving into a regular role at third base in 1960, Robinson immediately became not just an Orioles fixture but one of the league's best players, finishing third in AL MVP voting.
The 1960 season started two prominent streaks for Robinson, as he was both elected to the All-Star Games (MLB played two Midsummer Classics per season from 1959-1962) and won the AL Gold Glove at third base.  Robinson proceeded to get elected to the All-Star team every season until 1974, and won the Gold Glove every season from 1960-75.
The 16 Gold Gloves won by Robinson are the most of any position player in baseball history, with pitchers Greg Maddux (18) and Jim Kaat (16) the only players anywhere on the diamond to match Robinson in defensive recognition.  Widely regarded as the best defensive third baseman and perhaps the best defensive player at any position in baseball history, Robinson wowed peers and fans with his glovework, to the point of being known as the "Human Vacuum Cleaner" for his ability to scoop up grounders anywhere within his wide range.
Robinson's defensive prowess was obviously a known commodity by 1970, but that year's World Series was perhaps the biggest showcase possible for the star third baseman.  He was an all-around wrecking crew for the Orioles, hitting .429/.429/.810 in 21 plate appearances during the Series and robbing the Reds of multiple hits in the field.  Most famously, Robinson made an incredible play to throw out Lee May during Game 1 that still stands as one of the best defensive efforts in Series history.  Unsurprisingly, Robinson was named World Series MVP as the Orioles defeated the Reds in five games.
With such stars as Robinson, Palmer, Frank Robinson, Boog Powell, Mike Cuellar, Dave McNally, and many others, the Orioles were regular contenders for most of the star third baseman's career.  Robinson had a career .303/.323/.462 slash line in postseason play, playing on four AL pennant winners and two World Series championship teams (1966, 1970).
For his career as a whole, Robinson hit .267/.322/.401 over 11782 plate appearances and 2896 career games, all with the Orioles.  His long tenure with the O's has naturally put him near the top of the franchise's all-time leaderboard in most categories, with Robinson often ranking second to another long-time infield staple in Cal Ripken Jr.
As noted as Manfred and Clark, Robinson was a force in the founding of the MLB Players Alumni Association, which became one of Robinson's key focuses after his retirement.  Robinson briefly worked as an Orioles broadcaster after stepping away from the game, and he received a first-ballot induction into Cooperstown in 1983.
We at MLB Trade Rumors share our condolences with the rest of baseball in mourning the loss of one of the sport's greats, and we pass on our best wishes to Robinson's family, friends, and many fans.
Photo courtesy of USA Today Sports Images