Veteran infielder Jordy Mercer took to Twitter on Tuesday to announce that he's retiring after a decade-long career at the big league level.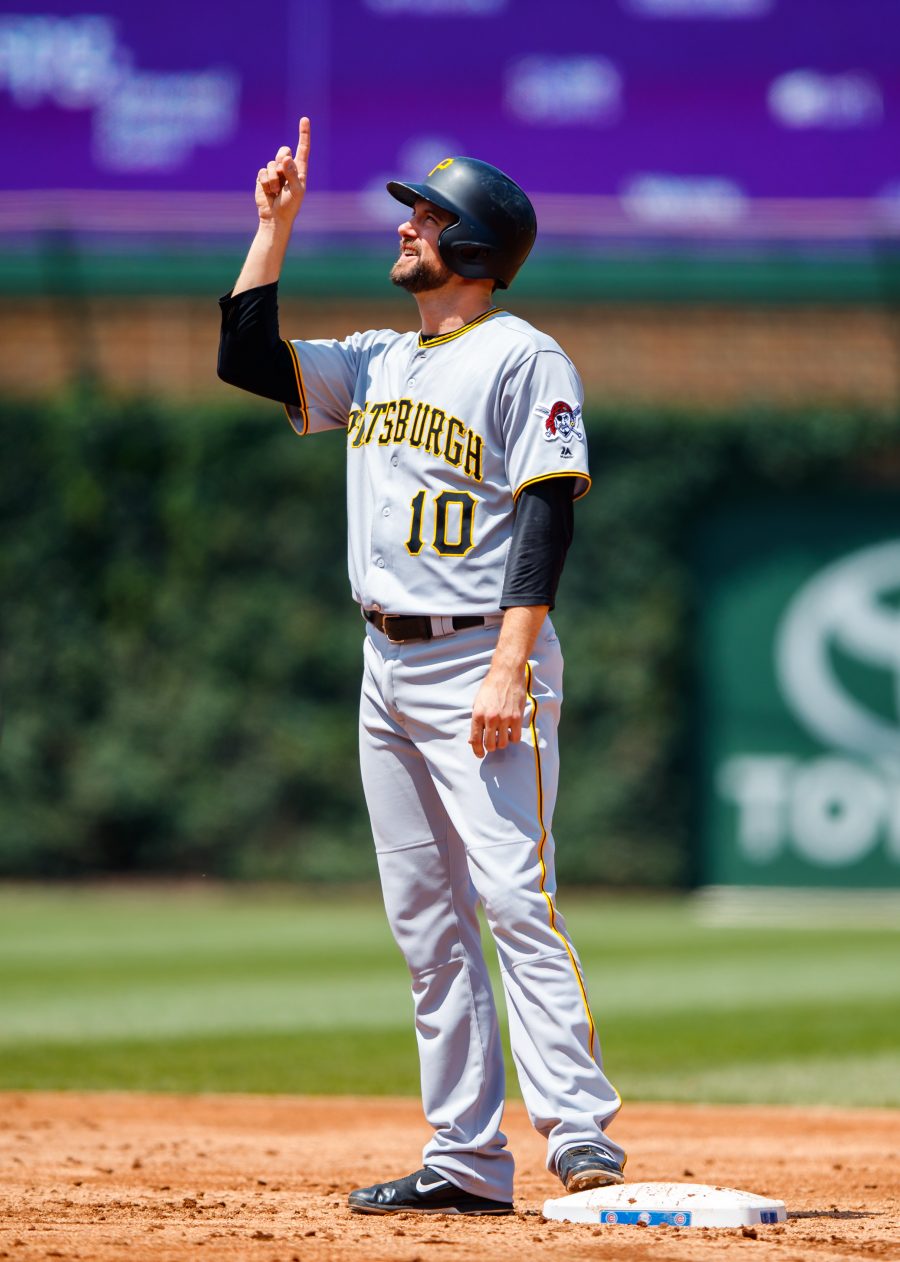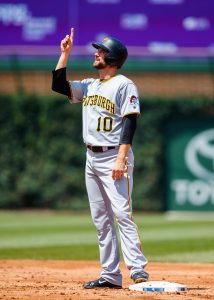 "Thank You baseball!" wrote Mercer. "Thank you for the opportunity and love you have given me. I hope I loved you back just as much. Thank you to the ones that have supported me, especially my family every step of the way. It's time!! Excited for the next chapter."
Mercer, 35, was a third-round pick out of Oklahoma State University by the Pirates back in 2008 and made his big league debut with Pittsburgh four years later in 2012. He logged just 68 plate appearances over 42 games and didn't hit much as a 25-year-old rookie. However, Mercer seized the Pirates' starting shortstop role the following season when he slashed .285/.336/.435 with eight homers, 22 doubles and a pair of triples in 395 plate appearances.
Over the next five seasons, Mercer was a constant in the Pirates' lineup and in their infield. From 2013-18, he racked up 2928 plate appearances over 779 games while batting .257/.317/.387 with 54 home runs, 145 doubles, 14 triples and 13 stolen bases. That steady play at shortstop for the Buccos earned him a one-year, $5.25MM deal with the Tigers in free agency during the 2018-19 offseason.
Mercer managed just 74 games in his first season with the Tigers thanks to a pair of quadriceps strains that resulted in multiple stints on the injured list, but his overall production was sound when healthy. In 271 plate appearances, he smacked nine homers and 16 doubles while batting .270/.310/.438. He returned to the Tigers on a minor league deal but was immediately selected to their big league roster in July once the season was finally able to get underway. Mercer appeared in just three games with the Tigers before clearing waivers, electing free agency and signing with the Yankees, for whom he played another six games that season.
Last winter, Mercer inked a minor league deal with the Nationals and, by the end of Spring Training, had played his way onto the big league roster. Quadriceps and calf strains again hampered him in 2021, however, and Mercer was limited to just 46 games and 127 plate appearances as a National, during which time he slashed .254/.307/.364.
That brief stay in D.C. proved to be the final chapter of what wound up being a ten-year career at the MLB level for Mercer. He'll head into retirement with a lifetime .256/.315/.386 batting line, 66 home runs, 173 doubles, 15 triples, 796 total hits, 330 runs scored and another 308 runs driven in. He may never have been an All-Star, but Mercer was a solid regular for several years in Pittsburgh who was able to celebrate three postseason berths (2013-15 with the Pirates) and suit up for 950 Major League games — all while topping $20MM in career earnings.
Photo courtesy of USA Today Sports Images.