Shane Victorino hasn't played since the 2015 season, but the 37-year-old has now formally announced his retirement as a player to Rob DeMello of KHON-TV (Twitter link with video). He'll sign a one-day contract with the Phillies on Aug. 3 — the date of their Alumni Weekend — to retire as a member of the organization with which he established himself as a big leaguer, per Matt Breen of the Philadelphia Inquirer.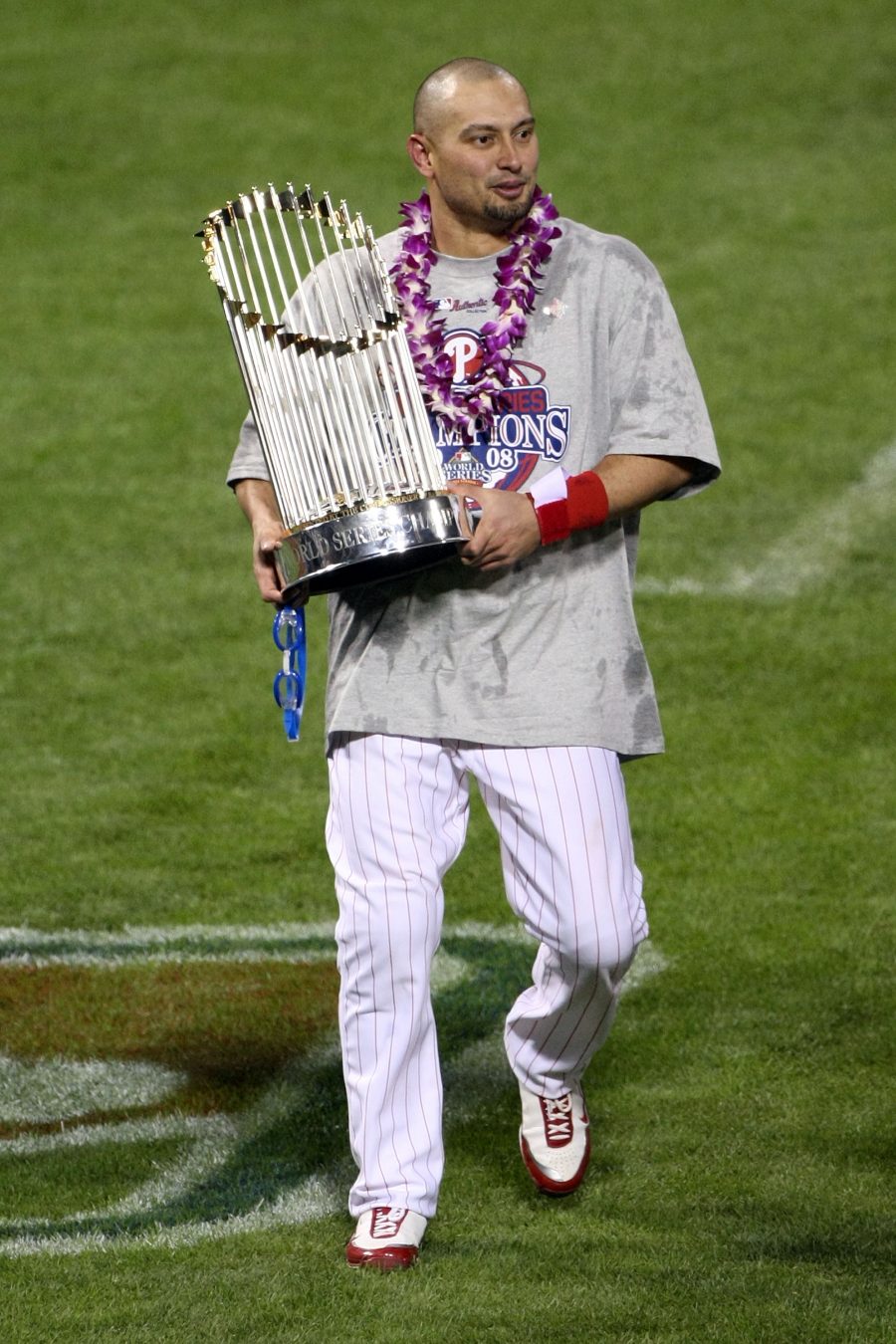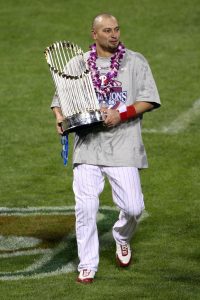 The "Flyin' Hawaiian" will officially wrap up his career as a two-time World Series champion and one of the more notable success stories in the history of the Rule 5 Draft. Originally a sixth-round pick of the Dodgers back in 1999, Victorino was twice taken in the Rule 5 — first by the Padres in 2002 and again by the Phillies in 2004. While the Padres returned Victorino after a rough stretch of 86 plate appearances, the Phillies stuck with him and were handsomely rewarded for their faith.
Victorino went on to make two All-Star teams, win three Gold Gloves and hit a postseason grand slam off CC Sabathia in 2008 that will forever be remembered by Phillies fans. He batted .279/.345/.439 in total over parts of eight seasons with the Phils, hitting 88 homers, 181 doubles and 63 triples along the way. Victorino was also both prolific and efficient when it came to stealing bases, swiping 179 bags in 218 tries as a member of the Phillies (82.1 percent success rate).
Victorino's time with the Phillies came to a close in 2012, when he was traded back to the Dodgers just prior to the non-waiver deadline on July 31. That swap didn't bring about a return to the postseason for Victorino, but the three-year, $39MM contract he signed with the Red Sox in the subsequent offseason did.
While some raised an eyebrow at the contract given Victorino's pedestrian 2012 season, he more or less justified the entire investment in year one of the deal by turning in one of his best seasons and playing a significant role in Boston's 2013 World Series championship. Victorino hit .294/.351/.451 with 15 homers and 21 steals for the Sox that season while playing some of the best outfield defense in all of baseball as Boston's primary right fielder. And while he didn't have an overly productive postseason that year, his bases-clearing double against Michael Wacha in the decisive Game 6 and a later RBI single played a huge role in sealing the victory.
Over the next two seasons, Victorino's bat faded, and his final big league appearances came during a short run with the Angels following a trade in July 2015. He went on to play with the Cubs' Triple-A affiliate in 2016 but hasn't suited up in either the Majors or the Minors since that May.
In the end, Victorino will retire as a lifetime .275/.340/.425 hitter over the course of 12 seasons and 5164 plate appearances at the game's top level. He hit 108 homers, stole 231 bases, scored 731 runs and knocked in another 489 as a big leaguer, taking home three Gold Gloves, two All-Star nods and a pair of World Series rings. Baseball-Reference pegs his career at a strong 31.6 wins above replacement, while Fangraphs credited him with 29.6 WAR. Along the way, Victorino earned more than $65MM while staking a legitimate claim to being the best position player to ever hail from his home state. Congrats to the Flyin' Hawaiian on a terrific career and what will surely be a fitting way to formally bring it to a close.