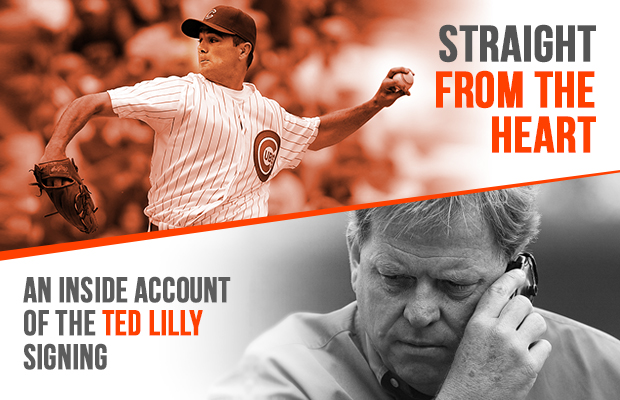 "You were part of it," my former boss said with a laugh, "watching me roll around in agony for a couple days in the hotel room and not doing anything about it."
"We were angling for a palace coup," I joked, "but the reality is … the doctor gave me warning signs to be looking for, and we all know you weren't being truthful with us."
To which he quickly replied: "Well, we had to get Lilly done."
– – –
It was a Tuesday night in December 2006, and baseball's annual Winter Meetings were taking place at the Walt Disney World Swan and Dolphin Resort in Orlando, Fla.
Cubs general manager Jim Hendry hadn't been feeling well all day. He really hadn't felt right since arriving in Orlando over the weekend. He talked periodically about feeling a little bit of discomfort in his abdominal area, but never let on how much he was hurting.
Mostly, he sat subdued in the Cubs' suite – which wasn't like him – chomping antacid tablets like they were M&M's. Typically, he was animated, lively, tugging at his shirt collar as he worked the room. On this day, he was pale and quiet but determined to do his job.
And I knew he wasn't his normal self, as I was a member of Hendry's baseball operations staff.
Leading up to Orlando, the previous couple of months had been an offseason like no other in Cubs history – as Hendry was literally ordered to spend money by his bosses. Tribune Company executives more-or-less gave him a mandate: We want a winner now. We need TV ratings to go up now. We need to be relevant immediately.