The winter of 2011 was a good time to be a reliever in search of a new contract. Beginning with Joaquin Benoit's three-year deal with the Tigers, the offseason saw a total of 17 relievers sign multiyear contracts, according to MLBTR's Free Agent Tracker. Of those 17 deals, ten were worth eight figures.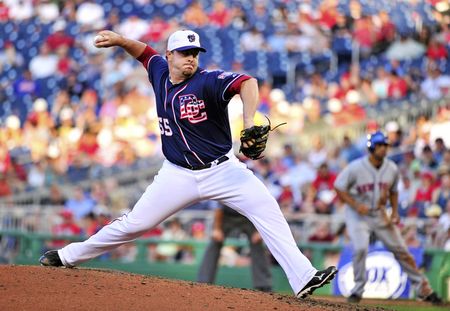 While this is great news for next winter's class of free agent relievers, it doesn't necessarily guarantee a massive payday. As our list of potential free agents shows, competition for late-inning relief roles next year should be fierce, with a number of intriguing arms poised to hit the market. Heath Bell, Jonathan Broxton, Francisco Cordero, Brad Lidge, Joe Nathan, Jonathan Papelbon, Rafael Soriano, and Jose Valverde are just a few of the pitchers who could be available after 2011.
Matt Capps figures to be among that group of free agent relievers after the season, and his will be one of the more interesting cases to monitor. The right-hander is coming off an exceptional 2010, in which he saved 42 games and recorded a 2.47 ERA between Washington and Minnesota. Capps was rewarded with a $7.15MM salary in his final arbitration season, but another raise next year is no sure thing.
Capps is just a year removed from a 2009 campaign so poor that the Pirates non-tendered him at season's end. After posting career-worst marks in ERA (5.80), BB/9 (2.8), and HR/9 (1.7), Capps righted the ship last season, making 2009 look like an anamoly. However, in what is essentially a contract year, the 27-year-old can't afford to regress again.
Capps' road to a lucrative multiyear deal is also made a little tougher by his probable role with the 2011 Twins. Joe Nathan, returning from Tommy John surgery, has been very effective this spring, and will likely get a chance to reclaim his closer's job as long as he's healthy. We saw plenty of setup men sign sizable contracts this past winter, but another season of 40+ saves would arguably set Capps up for a much bigger payday.
Even in a setup role and up against 2012's intimidating class of free agent relievers, Capps should have no problem earning himself an eight-figure contract if he continues to pitch like he did in 2010. There's not a whole lot of margin for error though. If Capps turns in a season closer to 2009's performance, teams will have no shortage of alternate options for their late-inning needs.
Photo courtesy of Icon SMI.