The Phillies have signed first-round pick J.P. Crawford for the full slot value of $2,299,300, according to Jim Callis of Baseball America (on Twitter).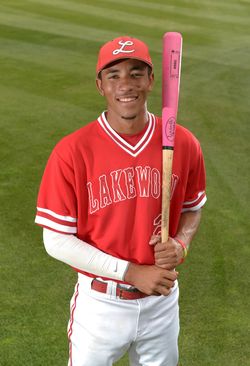 Chuck Hixson of Philly Baseball Insider was the first to tweet that a deal was in place. Crawford, a high school shortstop out of California, is advised by Len Strelitz of the Wasserman Media Group.
Callis notes that Crawford was "easily the best" shortstop in this year's draft class, as he has a good bat, speed, good defense and a little power as well. Crawford ranked 14th among draft prospects according to ESPN's Keith Law. Baseball America ranked Crawford 15th on their Top 500, and Jonathan Mayo of MLB.com ranked him 19th on his Top 100 list.
Law wrote that Crawford was the only shortstop in the draft who had a better than even chance of sticking at the position. Though he's concerned about Crawford's size, Law called him "a shortstop with a chance to hit and add value on defense, great for a team that doesn't mind taking a player who might not see full-season ball until 2015."
The Phillies hadn't had a true first-round pick since 2011 thanks to their free agent signings of Jonathan Papelbon and Cliff Lee. The also lost their 2009 first-rounder when they signed Raul Ibanez as a free agent. Crawford is the third consecutive high school talent taken with the Phillies' true first-round selections, as they grabbed left-hander Jesse Biddle in 2010 and shortstop Anthony Hewitt in 2008. Crawford is one of 20 first-rounders to agree to terms or sign with his new team thus far.
Photo courtesy of USA Today Sports Images.