4:08pm: Nola will receive the full slot bonus of $3.3MM and change, tweets Jim Callis of MLB.com.
1:08pm: The Phillies announced that they have agreed to terms with right-hander Aaron Nola, whom they selected out of Louisiana State with the seventh overall pick in the 2014 draft. Terms of the deal have yet to be reported, but the assigned pick value is $3,300,900, according to Baseball America. Nola was advised by and is now represented by Paragon Sports International.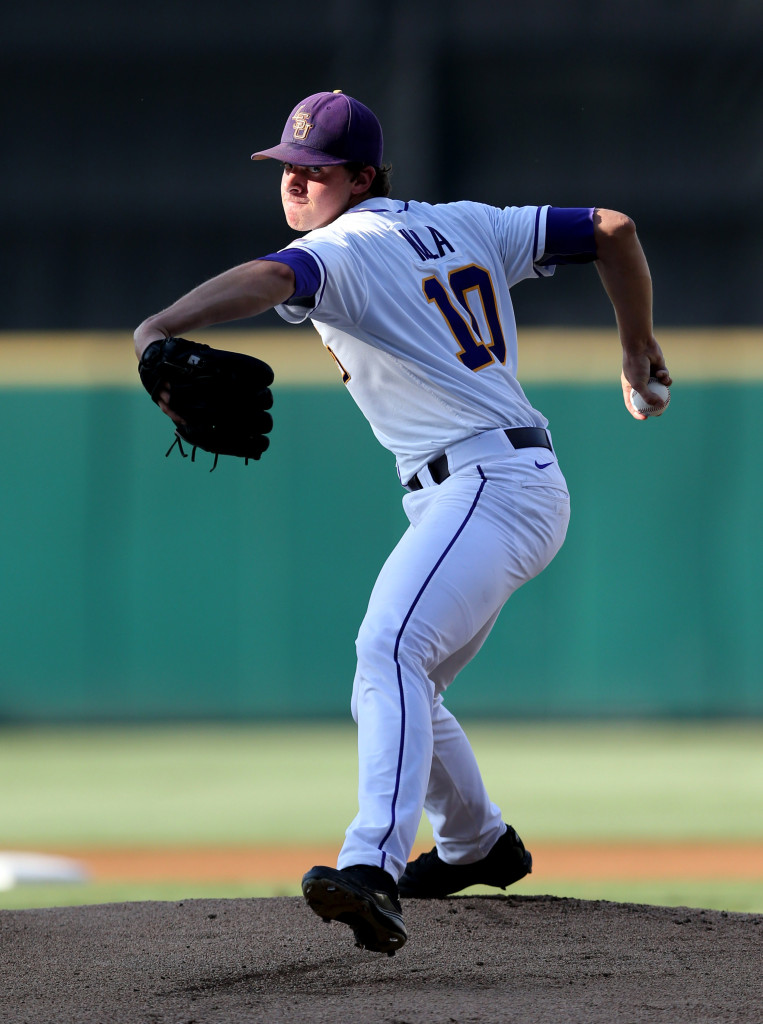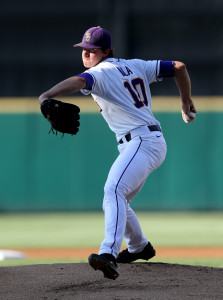 Nola, considered by some to be the most polished collegiate pitcher in the 2014 draft class, was a consensus Top 10 talent and generated some buzz within the Top 5 leading up to the draft as well. Jim Callis and Jonathan Mayo of MLB.com ranked Nola sixth among draft prospects, while Baseball America pegged him seventh and Keith Law of ESPN.com ranked him ninth.
In his Junior season at LSU, Nola completely dominated the competition, pitching to an 11-1 record with a 1.47 ERA and a 134-to-27 K/BB ratio in 116 1/3 innings of work. He surrendered just 12 extra-base hits this season (eight doubles, four homers) and held opponents to a minuscule .172 batting average.
Mayo and Callis noted that Nola has "exquisite command" of a three-pitch mix and "effortlessly" sits at 91 to 93 mph with his fastball, also featuring a sometimes-plus changeup and a breaking ball that can both be thrown for strikes. BA has Nola sitting 93 to 94 mph with his fastball and touching 95 while commanding both sides of the plate with some of the best command in the college class. BA also calls Nola "one of the safest bets in the class." Law's early scouting report expressed some concern about Nola's three-quarter arm slot but noted that it does "give right-handed hitters fits" and generate a good deal of ground-balls.
Nola is the first college player selected by the Phillies in the first round since Joe Savery back in 2007. MLBTR's Zach Links spoke with Nola for our Draft Prospect Q&A series.
Photo courtesy of USA Today Sports Images.