OCTOBER 24: Friedman will earn a record-setting $35MM over a five-year term, ESPN.com's Buster Olney reports via Twitter. The contract also includes incentive mechanisms, per Olney.
OCTOBER 14: The Rays and Dodgers have announced the franchise-altering news that Andrew Friedman will be leaving his role as GM of the Rays to become the new president of baseball operations for the Dodgers. Now-former Dodgers GM Ned Colletti will remain in the organization as an adviser to president Stan Kasten, while Rays president Matthew Silverman will now oversee baseball operations in St. Petersburg. Former VP of business operations Brian Auld will now fill Silverman's former role of president.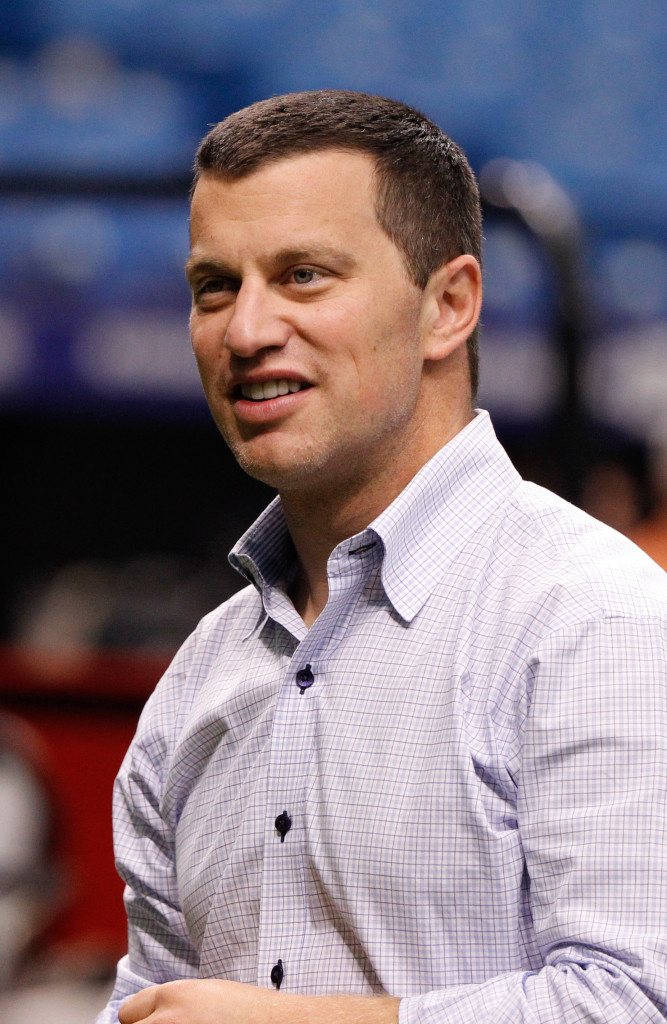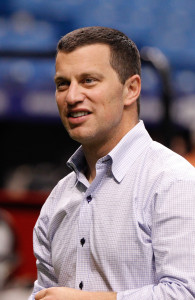 In a prepared statement, Friedman had the following to say about his time with the Rays:
"As I embark upon my next journey, I have only thanks and gratitude to the Rays organization and the Tampa Bay region for a wonderful 10 years together. I am truly grateful for the opportunity to have been part of something so special and for the passion and support of this exceptional fan base. The Rays organization is loaded with talent from ownership to players and everyone between. We were able to create together an unbelievable culture that no doubt will continue, and I am absolutely confident that the successes we achieved will continue into the future."
Clearly, the move comes as a significant blow to the Rays, who will lose one of the most respected baseball executives in the entire game. And, as Marc Topkin of the Tampa Bay Times tweets, Friedman worked for the Rays without a contract, so there will be no compensation heading to the Rays from the Dodgers. Friedman is considered by many to be a wizard of sorts, turning the low-budget Rays into a perennial contender despite low revenue stemming from attendance issues and a dilapidated stadium. The Rays have only twice had a payroll over $70MM in Friedman's tenure, so even amid reports that the Dodgers will scale back spending, to an extent, Friedman should have significantly more than double 2014's Rays franchise-record $76MM payroll.
Friedman's work with a modest payroll has garnered limitless praise from peers and pundits alike. Some of the 37-year-old Tulane grad's most recognizable moves include a pair of extensions for Evan Longoria (the most recent of which guarantees him $100MM over six years); acquiring Ben Zobrist for Aubrey Huff and eventually signing him to a four-year, $18MM extension with two club options; the acquisition of Matt Garza and Jason Bartlett for Delmon Young; signing Matt Moore to a five-year, $14MM contract with three club options; signing Chris Archer to a five-year, $20MM extension; and acquiring Wil Myers and Jake Odorizzi in exchange for James Shields and Wade Davis. (For a full list of Friedman's moves while with the Rays, check out MLBTR's Transaction Tracker.)
Incredibly, Friedman's hiring and the reassignment of Colletti means that four of the five teams in the National League West have made a GM change in a five-month span. The Padres dismissed Josh Byrnes late in June, and the D'Backs dismissed Kevin Towers in September. Dan O'Dowd resigned from the Rockies last week after declining an extension offer (Jeff Bridich was named the team's new GM), and now Friedman has a new role in a new organization at Colletti's expense.
Bill Plaschke of the L.A. Times recently noted that Colletti's job was in peril and reported that Friedman was the team's top target as a replacement. Joel Sherman of the New York Post tweets that the two sides have been talking "for weeks," adding that negotiations predate the Dodgers' disappointing exit from the National League Division Series at the hands of the Cardinals.
Topkin first reported that Friedman was leaving and Silverman would oversee Rays baseball operations (Twitter link). Sherman tweeted that Friedman would be the Dodgers' new GM. ESPN Los Angeles' Ramona Shelburne reported that Colletti would remain with the Dodgers as an adviser (Twitter link). Topkin tweeted that Auld would be the new Rays president.
Photo courtesy of USA Today Sports Images.