Francisco Liriano's last venture into the free agent market came on the heels of a down season split between the Twins and White Sox, and resulted in a low-risk two-year deal for the Pirates. After playing an integral role in two straight postseason appearances for Pittsburgh, the lefty will hit the open market in a much stronger position.
Strengths/Pros
There's little doubting that Liriano has the talent to be one of the most dominant arms in the game. As a 22-year-old rookie in 2006, he looked to be an unhittable force (2.16 ERA, 10.7 K/9, 2.4 BB/9) that would have garnered Cy Young attention had Tommy John surgery not stopped his season at 121 innings. His recovery was longer than most, and while he struggled in 2008-09, he returned to form with a dominant 2010 season worth nearly six fWAR.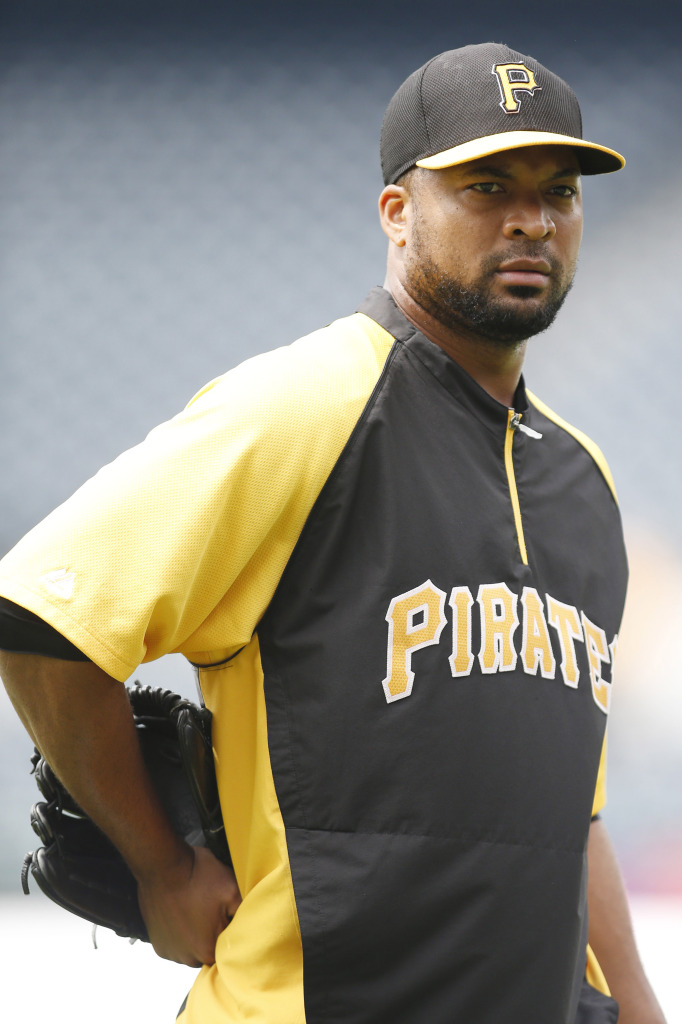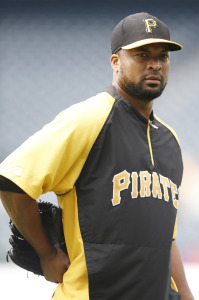 Over his past two seasons with the Pirates, Liriano has turned in 323 1/3 innings of 3.20 ERA with 9.4 K/9, 4.0 BB/9 and a strong 52.4 percent ground-ball rate. Sabermetric ERA estimators such as FIP and xFIP both peg Liriano's true talent with Pittsburgh at a 3.26 ERA, so both old-school and new-school lines of thinking paint him as a well above-average pitcher when he's at his best.
Part of the reason for Liriano's resurgence with the Bucs is that he's rediscovered some life on his fastball. The 31-year-old has averaged 92.8 mph on his heater over the past two seasons, whereas in some of his weakest seasons, his velocity sat 90-91 mph. He doesn't have the 94.7 mph average he did as a rookie, but his average velocity is still tops among free agent lefties.
When Liriano's velocity is working, he racks up strikeouts at a prolific clip. He's whiffed 9.2 hitters per nine innings throughout his career (even including his down seasons), and this year's 9.7 K/9 mark trails only Max Scherzer among free agent starters.
Liriano turned 31 after the season, so he'll pitch the entire 2015 regular season at that age. That makes him younger than a number of his peers in the second tier of the starting pitching market, including Ervin Santana, Brandon McCarthy and former teammate Edinson Volquez.
Weaknesses/Cons
For as good as Liriano can be, there's no ignoring the inconsistency and injuries that have, to some extent, defined his career to this point. Liriano has finished with an ERA well north of 5.00 in three full seasons, and in two of those seasons he walked five hitters per nine innings. Agent Greg Genske of the Legacy Agency can point to Liriano's longer-than-usual recovery from Tommy John surgery as the culprit for those marks in 2009 and shoulder inflammation for the 2011 season, but Liriano floundered under two separate pitching coaches in 2012 and was injury-free that year.
Even in his two excellent seasons with the Pirates, Liriano spent significant time on the DL in each campaign. The first was a freak accident — a fracture in his non-throwing arm sustained while falling in his apartment — but the second injury, an oblique strain, did cost him more than a month in 2014.
All told, Liriano has had seven trips to the DL in a nine-year career. As such, he's topped 180 innings just once — back in his stellar 2010 season. As I noted in my profile of fellow injury-prone starter Brandon McCarthy, teams are likely to show trepidation when it comes to multi-year contracts for pitchers without a track record of durability. No matter how great the upside, the downside of receiving 100-120 innings and having to patch together that rotation spot with a potentially replacement-level arm is concerning.
Control has oft been an issue for Liriano throughout his Major League tenure as well. He averaged 4.5 walks per nine innings in 2014 and has averaged 3.9 for his career. The Pirates made a qualifying offer to Liriano, and while some were surprised by the decision, I expect him to reject in search of multiple years due to his age and recent success. As Santana showed last spring, even if the market collapses, it's still possible to find a one-year contract at or near the value of the QO late in the offseason.
Personal
Liriano is married and has three children with his wife, per the Pirates media guide. They make their home in the Dominican Republic in the offseason. He comes from a good baseball family, as his cousin is Giants setup man/closer Santiago Casilla.
Liriano has a reserved and quiet image but is seen as an excellent teammate by those who have played with him and was asked to take up a leadership role with the Pirates in recent years, particularly following the departure of the veteran A.J. Burnett.
Market
Beyond the top three starters on the market, Liriano is in the mix for the top second-tier starter along with names like McCarthy, Santana and Kenta Maeda. Liriano's camp can likely build a case that he has the highest ceiling among those arms, and despite the undeniable risk associated with Liriano, it's an arguable point. Liriano misses more bats than the other three and has had four very strong seasons at the Major League level, even if there was some distance between them.
A large number of teams are going to be in the market for rotation help, and many won't be able to afford the likes of Scherzer, Jon Lester and James Shields. Liriano could be the top target for some clubs, and it's possible that one of the teams who inks one of the big three could wish to add Liriano as a second boost to the rotation. The Red Sox are said to be eyeing multiple starters and have been connected to Liriano, and the Cubs, too, are known to be seeking multiple starting pitchers. Both teams will have a protected first-round pick, as will the Astros, D'Backs, Rockies, Rangers and Twins, each of whom has some need in the rotation (it's unclear if the Twins would have any interest in rekindling that relationship, however). I'll also add the Mariners, Yankees, Giants, Royals and Dodgers as teams I could see entering the mix, though the M's of course seem likely to first focus on their offense.
An interesting point raised to me by MLBTR's Tim Dierkes is that Liriano and Russell Martin could make an interesting package this offseason. A team that signed Martin would have less to lose than others in adding Liriano, having already forfeited a pick, and the two have worked well together in the past. The Cubs, Rockies and Dodgers seem like at least plausible fits in that regard.
Expected Contract
Simply put, I'm of the strong belief that speculation regarding Liriano accepting a qualifying offer is largely overblown. Liriano will pitch all of next season at 31 years of age and is coming off a pair of strong seasons with flashes of brilliance in his past. There's no ignoring the risk associated with his arm, but I believe that offers in the $10-15MM range could be waiting at the end of the offseason even if the multi-year deal Liriano's camp covets ultimately fails to materialize.
Surrendering a first-round pick for Liriano is a risk, but there are 10 teams that can sign him for a second-round pick, and it's not inconceivable that he ends up costing "only" a third-round pick if an aggressive team on the free agent front adds multiple players with QOs looming over their heads.
Players with this type of injury history and inconsistency rarely, if ever, get four-year deals, but we saw a less consistent Ubaldo Jimenez land four years last offseason. Regardless of how that deal looks now, it still serves as a reference point that upside can trump inconsistency. Liriano doesn't have Jimenez's durability so the fourth year feels like a reach (although I do feel it's possible), but I believe he'll receive some three-year offers. In the end, I'm predicting a three-year, $40MM contract for Liriano.
Photo courtesy of USA Today Sports Images.