After signing a two-year, $15.5MM contract prior to the 2013 season, Brandon McCarthy struggled with the Diamondbacks before experiencing a tremendous turnaround following a trade to the Yankees. He'll hit the open market this season in a strong crop of free agent pitchers as he looks to cash in on his big second half.
Strengths/Pros
McCarthy's past two seasons don't look great on the whole, but there were plenty of indicators that his ERA with the D'Backs, particularly this year, was in part due to poor luck. He was racking up strikeouts at the highest rate of his career with an elite ground-ball rate and a 1.6 BB/9 mark prior to his trade — all signs that led the Yankees to acquire him in exchange for Vidal Nuno. The rest of the season was a 180-degree turn for McCarthy, whose 5.01 ERA with Arizona feels like a distant memory after he posted a 2.89 mark with the Yankees.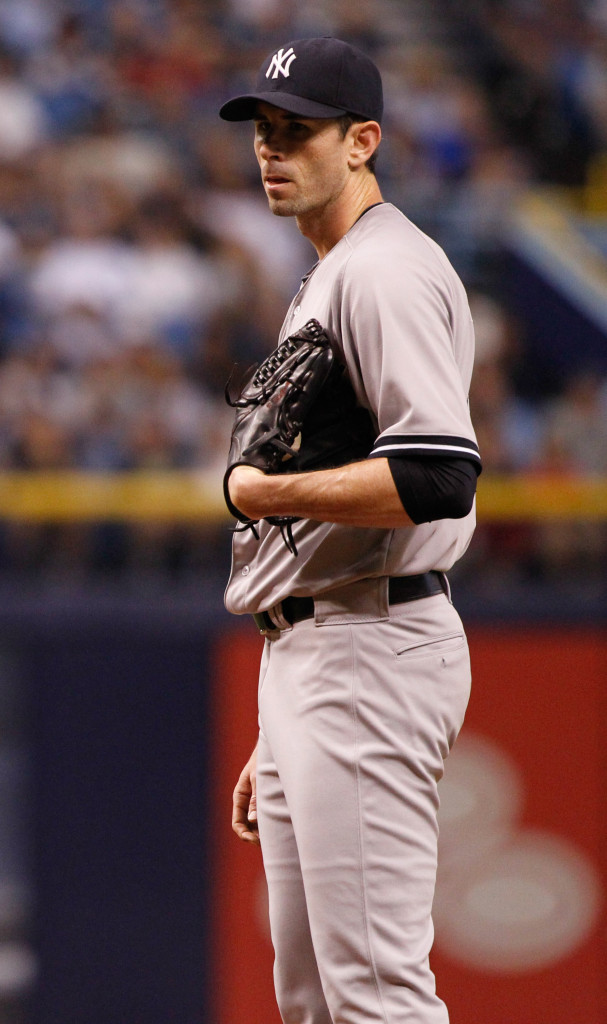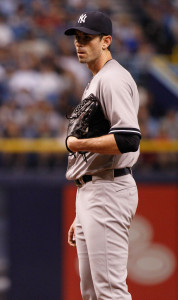 McCarthy finished this season with a 5.3 K/BB ratio — tops among free agent starters — and a 52.6 percent ground-ball rate, both indicators that future success could be on the horizon. This season also marked the healthiest year of his career, as he made a career-high 32 starts and totaled a career-high 200 innings. His diminished performance in Arizona takes some shine off his recent numbers, but over the past four years McCarthy has a cumulative 3.81 ERA with 6.5 K/9, 1.5 BB/9 and a 47.8 percent ground-ball rate. FIP (3.44), xFIP (3.43) and SIERA (3.60) all feel he's been better than that ERA would indicate.
McCarthy posted the best peripherals of his career this season in part because his fastball averaged a career-high 92.9 mph. That led to the best swinging-strike rate he's posted (8.8 percent on the season; 9.4 percent with the Yankees) since working as a reliever for the White Sox in 2006. Hitters have never chased out-of-zone pitches from McCarthy as often as they did in 2014, and they made less contact (82.3%) against him this season than they have since that 2006 campaign. That his greatest success came in on a contending team in a large market in the AL East will carry some weight with interested teams.
At 31 years of age, McCarthy isn't necessarily a young free agent, but he's younger than many of the pitchers in the second tier of this year's market, including Jake Peavy, Ervin Santana and Jason Hammel. He's also ineligible to receive a qualifying offer after being traded midseason, something that fellow 31-year-old free agent Francisco Liriano cannot say. A combination of relative youth, strong strikeout-to-walk numbers, increased velocity and no qualifying offer are strong points in his favor.
Weaknesses/Cons
Despite all of the things working in McCarthy's favor, there's simply no getting around the fact that he doesn't have a track record of durability. While one of his most recent injuries — a terrifying head injury suffered in 2012 when struck by a line drive — was clearly a freak accident, McCarthy has had multiple stress fractures in his throwing shoulder in the past. He's landed on the DL for a shoulder problem five times in his career (including once in 2013), and he also missed nearly the entire 2008 season with a forearm injury. McCarthy has only topped 170 innings twice — in 2011 and in 2014.
McCarthy's agent, Ryan Ware of LSW Baseball, will also have to explain his client's sub-par ERA with the D'Backs to interested parties this offseason. For as excellent as he was with the Yankees, McCarthy turned in 224 2/3 innings of 4.75 ERA ball with Arizona prior to his turnaround. Can 90 innings with New York erase concerns over that performance? Ware can point out that there was some poor luck involved, which is true, but McCarthy has a history of posting low strand rates in his career. His overall mark of 71 percent is slightly below average, but he's turned in four seasons with a strand rate south of 69 percent as a starter — something that does lead to a discrepancy between ERA and FIP. He hasn't been a strikeout pitcher in previous seasons either, though that may no longer be the case if he can maintain his newfound velocity.
Personal
McCarthy is seen as a student of the game and is considered one of the most intelligent minds in baseball. As noted by Eddie Matz of ESPN The Magazine last year, McCarthy home-schooled himself in sabermetric principles and used his findings to reinvent himself as a pitcher in 2009 — adjusting his pitch repertoire and changing his gameplan on the mound.
Matz writes that McCarthy is an avid reader and has an extensive vocabulary that he regularly drops into everyday conversation. He's very active on Twitter — a trait that has endeared him to many fans — and is said to be known for a dry sense of humor.
Market
It's not hard to envision half the teams in the league (or more) showing interest in McCarthy. The lack of draft pick forfeiture attached to his name and the fact that he will command lesser money than top arms Max Scherzer, James Shields and Jon Lester is undoubtedly attractive.
Contending teams in need of immediate rotation help and non-contending clubs alike will show interest. The Yankees could certainly use McCarthy back, and I wonder if his turnaround in the Bronx gives them a bit of an inside track in landing him this offseason. Other teams that could be in need of arms will include (but certainly aren't limited to) the Red Sox, Cubs, Twins, Rockies, Giants, Marlins, Phillies, Pirates, Braves and Astros.
McCarthy has said he'd be open to returning to the Yankees, and he also noted that he'd be willing to sign early in the offseason if an offer to his liking came along. Oftentimes, signing early is a good move for free agents — particularly those that are below the top tier of the free agent class.
Expected Contract
Though his two-year platform heading into free agency is weaker than his previous two-year platform from an ERA standpoint, McCarthy's entering free agency without the specter of a career-threatening head injury hanging over him as he did in the 2012-13 offseason. The market for pitching has only grown since that time, and as such, McCarthy should exceed his previous contract with ease.
Given his turnaround, strong peripherals and lack of a qualifying offer, I think a three-year deal is attainable for McCarthy. I'd expect that many teams will be comfortable pushing to three years in order to land him, and it's possible that the first team that blinks and gives him a fourth year, even if it lowers the average annual value of the deal, will end up signing him. While I'm not ruling out the fourth-year scenario, I'm going to predict that McCarthy ends up on a three-year, $36MM contract.
Photo courtesy of USA Today Sports Images.