Over the next few weeks, I will be discussing some of the higher profile upcoming arbitration cases. I will rely partly on my arbitration model developed exclusively for MLB Trade Rumors, but will also break out some interesting comparables and determine where the model might be wrong.
Rick Porcello enters his fourth and final arbitration year coming off of a career year — and heading to a new team. With a 3.43 ERA, he bested his career ERA by over a run, and he had personal records with 15 wins and 204 2/3 innings too. Porcello had never had an ERA better than 3.96—and that was his rookie year—and he had gotten 14 wins a couple times, although not since 2011. Porcello had also never thrown more than 182 innings, yet he beat that handily this year. After establishing himself as a slightly below average starter whose best characteristic was that he was durable, Porcello emerged as an important contributor in 2014.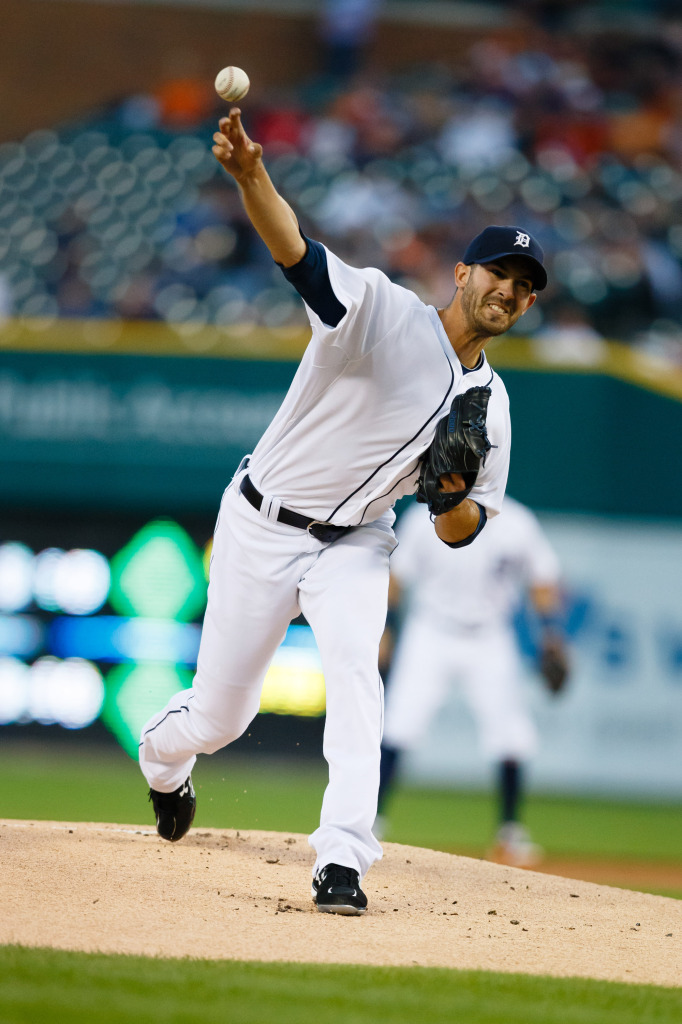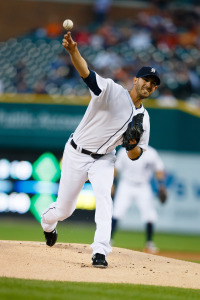 Those three key statistics for which Porcello had a career record in 2014 (ERA, wins, innings) are by far the most important ones for starting pitchers in arbitration. Furthermore, in general only the most recent season counts towards a player's arbitration raise once they have reached their second year of eligibility or later. The previous years' performances only really matter in as much as they affect the salary base from which the player will earn a raise. As a result, Porcello is likely to get a healthy raise from his $8.5MM salary in 2014, and my model projects his raise to be $3.7MM, putting him at $12.2MM. By looking at other comparables, this looks like a reasonable estimate.
Shaun Marcum in 2012 received a $3.30MM raise after going 13-7 with a 3.54 ERA in 200.2 innings. Although strikeouts do appear to have some effect on starting pitchers' arbitration cases, and Marcum had 158 to Porcello's 129, the rest of Marcum's case seems to be slightly worse across the board. His ERA is barely higher, his innings are barely lower, yet he won two fewer games. As a result, Marcum is likely to be seen as floor for Porcello. This means that Porcello is likely to be able to argue that any agreement should give him a raise of more than the $3.3MM than Marcum received.
A possible ceiling for Porcello could be Justin Masterson's $4.07MM raise last year. Masteron had a 14-10 record, so he did win one fewer game than Porcello, and his 3.45 ERA was similar. Masterson also had 193 innings, which is less than Porcello's 204.2. However, all of those numbers are similar and Masterson had 195 strikeouts, beating Porcello by 69. If strikeouts are given any real weight in Porcello's process (which does not always seem to be the case), they are likely to make Masterson look like a ceiling because of the similarity of his case otherwise. However, if they are not considered strongly, then Masterson would look more like an even comparable for Porcello.
Another possible comparable could be Jason Vargas from 2013, who got a $3.65MM raise—just $50K less than my model predicts. Vargas went 14-11 with a 3.85 ERA, so he had one fewer win and an ERA 0.42 higher. But Vargas had 217.1 innings, topping Masterson by 12.2 innings, and he struck out twelve more batters. The case is definitely similar, with the extra win and better ERA not necessarily giving a better case because of the 12.2 fewer innings and twelve fewer strikeouts. As a result, the $3.65MM seems likely to be close to what Porcello earns.
I suspect that the model will nail this case based on these three comparable pitchers. This would put Porcello at $12.2MM in his last year before free agency.