Former American League Cy Young winner Rick Porcello seemingly stepped away from baseball with scarcely a word about his decision to do so following the 2020 season, but in a new appearance on the Bradfo Sho with WEEI's Rob Bradford, the 33-year-old righty publicly confirmed for the first time that he has indeed retired.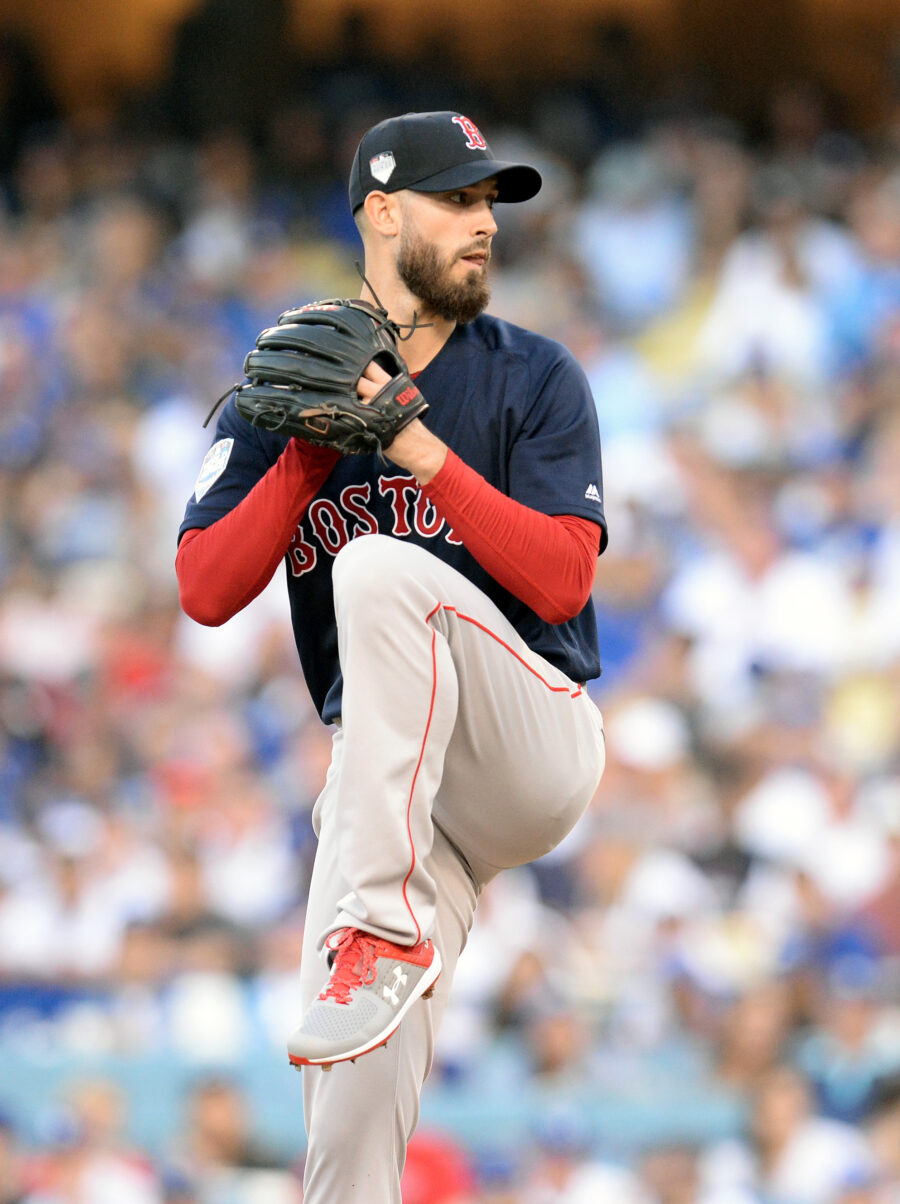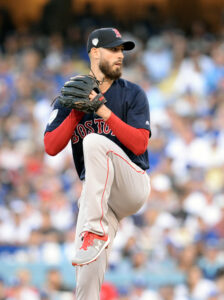 "I wanted to be with my family," said Porcello, who also tells Bradford that he and his brother built a house together in the two years since he's last taken a big league mound. "I wanted to get back into that type of lifestyle and be around them because every year that you're gone is another year where your parents are getting older, and your brothers are getting older."
Porcello acknowledged that his struggles in his final two Major League seasons muted interest during the 2020-21 offseason, though it's known that he at least drew some interest in a potential reunion with the Tigers that winter. No deal ever materialized, however, and Porcello has now apparently opted to dedicate his time and efforts to his family and to helping grow youth baseball in Vermont, where he and his brother built their aforementioned home. In addition to the full audio of the interview, Bradford has several lengthy quotes from Porcello on his decision to retire, on his struggles in 2019-20, on building that house and on his commitment to youth baseball in his column at WEEI.
Though his final game came in his age-31 season, Porcello still pitched a dozen full seasons in the Majors, thanks largely to the fact that he debuted as a 20-year-old rookie less than two years after the Tigers selected him with the No. 27 overall pick in the draft. Porcello finished third in 2009's American League Rookie of the Year voting on the heels of a 3.96 ERA that he spun over the life of 170 2/3 innings.
Porcello was briefly optioned to Triple-A Toledo the following summer but otherwise never returned to the minors and practically never missed a start due to injury. The right-hander landed on the injured list just once in his 12-year career — a three-week absence due to a minor triceps strain in Aug. 2015. Porcello was the consummate workhorse, averaging 31 starts and 185 innings per season from 2009-19. He worked to a 4.36 ERA in 2037 1/3 innings along the way, and for a few years in the midst of that span, he peaked as one of baseball's better pitchers.
At age 25 in 2014, Porcello enjoyed a breakout season, tallying a then-career-high 204 2/3 innings with a 3.43 ERA. Strikeouts were never a big part of the sinker specialist's game, but Porcello thrived that season due to a tiny 4.9% walk rate, a strong 49% grounder rate and an average of just 0.79 homers per nine innings pitched. The Tigers, looking for some extra punch in their lineup, traded Porcello to the Red Sox in a deal that netted Yoenis Cespedes, Gabe Speier and Alex Wilson at the 2014 Winter Meetings, when both Porcello and Cespedes were just a season away from free agency.
However, Boston apparently had little intent of simply "renting" Porcello for a year, as the Sox inked him to a four-year, $82.5MM contract extension that spring. Porcello's first season at Fenway set off alarm bells, as he tied a career-worst 4.92 ERA. The red flags disappeared when he not only rebounded in 2016 but shattered all of his career rate stats en route to a 3.15 ERA, an MLB-best 5.91 strikeout-to-walk ratio and a narrow win over former teammate Justin Verlander in 2016 American League Cy Young voting.
That season proved to be Porcello's individual peak, but Porcello called the 2018 season "the crowning achievement in my career" due to a more team-oriented accolade, as he and the Red Sox shook off a pair of ALDS exits in 2016-17 to take home a World Series title. Porcello started 28 games for the '18 Red Sox and pitched to a 4.28 ERA, adding 15 1/3 frames of 3.52 ERA ball in the postseason that year — including a Game 4, series-clinching ALDS victory at Yankee Stadium in which he held Boston's archrivals to one run in five strong innings.
The following season, 2019, marked the beginning of the end for Porcello's run in the Majors. He was tagged for a 5.52 ERA in 174 1/3 innings before heading out into free agency and signing a one-year deal with the Mets. True to form, he took the ball every fifth day for the Mets during the pandemic-shortened season and started a dozen of their 60 games, but Porcello's struggles continued as he logged a 5.64 ERA in 59 innings.
In chatting with Bradford, Porcello acknowledged unsuccessfully trying to keep up with leaguewide changes that saw four-seam fastballs and sliders become increasingly en vogue; indeed, he threw a career-high 31.1% four-seamers and career-low 24.5% sinkers in 2019, and in 2020 he threw a career-high 29.2% sliders. None of those tweaks worked in his favor, and Porcello added that the pandemic afforded him "new perspective on life" and played a role in his decision to prioritize time spent with family rather than seek out a rebound campaign on the mound.
Though he's retired at a young age, Porcello accomplished plenty in his 12 big league seasons. He'll walk away from the game with a 150-125 record, a 4.40 ERA, 1561 strikeouts and just 489 walks in 2096 1/3 big league innings (plus another 40 innings of 4.73 ERA ball in the playoffs). Porcello was a top-three Rookie of the Year finisher, a Cy Young winner and a World Series champion in a career that FanGraphs valued at 29.6 wins above replacement. Between his original contract out of the draft (back when MLB deals were allowed for draftees), his arbitration earnings, his Red Sox extension and his Mets free-agent deal, Porcello earned more than $128MM. Best wishes to Porcello and his family in life after baseball.