4:58pm: Headley will not obtain direct no-trade protection, but he earns a $1MM bonus if he is dealt, Joel Sherman of the New York Post tweets.
12:52pm: The Yankees have locked up one of their top free agent targets, as they announced on Monday the signing of third baseman Chase Headley to a four-year deal. Headley will reportedly receive $52MM over the life of the contract, and MLBTR has learned that he can earn up to $1MM each season for reaching 550 plate appearances, meaning his contract can max out at $56MM over four years. The 30-year-old Headley is a client of Excel Sports Management's Jim Murray.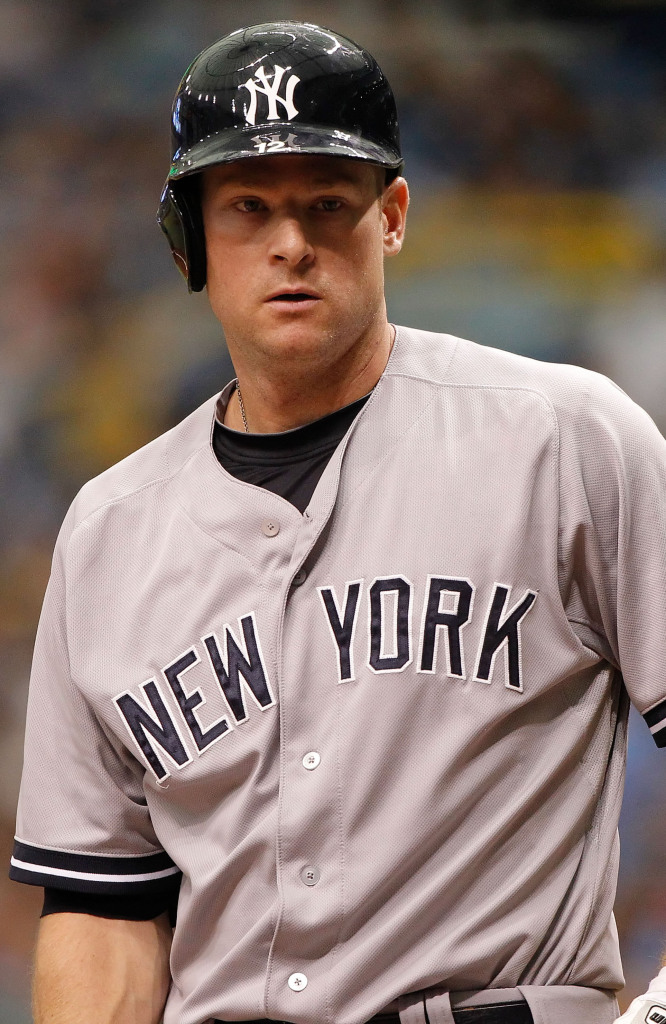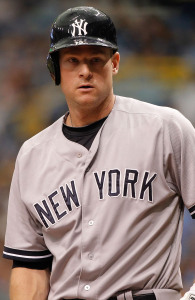 Headley joined the Yankees in a midseason trade that sent infielder Yangervis Solarte and right-hander Rafael De Paula to the Padres. After struggling to a .229/.296/.355 batting line in 77 games with the Padres, Headley improved to a .262/.371/.398 line in 58 games with the Yankees. Of course, those numbers are a far cry from his MVP-caliber 2012 — a season in which he batted .286/.376/.498 with 31 homers.
Even if Headley's 2012 was the offensive peak of his career — and his numbers since that time suggest that it was — the switch-hitter can still bring plenty of value as an average to above-average bat capable of playing elite defense at third base. Headley posted a 119 OPS+ with the Yankees, suggesting that his bat was 19 percent above the league average, and he posted a 112 mark in 2013 with the Padres. Scouts and defensive metrics are both in agreement that Headley is a strong defender at third base. While he's unlikely to repeat 2014's single-season marks of +13 defensive runs saved and +28 UZR/150, DRS feels he's saved 29 runs over 6300 innings at third in his career, and UZR/150 has him as a lifetime +10.8 defender. All of those factors led MLBTR's Tim Dierkes to project a four-year, $48MM contract more than two months ago, which proved to be very accurate.
Perhaps the largest concern with Headley is that of his health. Headley fractured the tip of his thumb in Spring Training 2013, and some believe he may have rushed back quickly from the injury, dampening his production. He also dealt with a knee injury that ultimately ended up requiring surgery in the 2013-14 offseason. This past year, Headley spent two weeks on the disabled list with a calf strain and also battled a herniated disc in his back that required an epidural injection in early July.
By adding Headley, the Yankees can now deploy Martin Prado at second base, Didi Gregorius at shortstop and Mark Teixeira at first base, with Alex Rodriguez shifting to a bench/DH role. The Headley signing creates a clear road block to regular playing time for prospects Rob Refsnyder and Jose Pirela, either of whom could have battled for time at second base had Headley signed elsewhere and Prado manned third base.
With much of their lineup now secured, the Yankees figure to turn to the pitching staff. They've already added Andrew Miller in place of David Robertson (who signed with the White Sox) but still lack certainty in their rotation. CC Sabathia has struggled in recent seasons and underwent season-ending knee surgery last year after just 46 innings. Masahiro Tanaka's elbow is a question mark after he rehabbed a minor tear in his UCL. Ivan Nova underwent Tommy John surgery last April, Shane Greene has been traded to the Tigers and Michael Pineda's injury history is extensive. Brandon McCarthy was thought to be GM Brian Cashman's top target following an excellent 91-inning stint with the Yankees in 2014, but he's returned to the NL West on a four-year deal with the Dodgers.
WFAN's Sweeny Murti was the first to report that Headley would make a decision today. Ken Rosenthal of FOX Sports reported that Headley and the Yankees were nearing a four-year deal (Twitter link). Jon Heyman of CBS Sports reported the agreement and base salary (Twitter links). MLBTR was the first to report the specifics of Headley's incentives.
Photo courtesy of USA Today Sports Images.