The Royals announced Tuesday that they have officially signed right-hander Edinson Volquez to a two-year contract with a mutual option for the 2017 season. The contract reportedly guarantees Volquez $20MM, including a $7.5MM salary in 2015 followed by $9.5MM in 2016 and a $3MM buyout on the $10MM mutual option.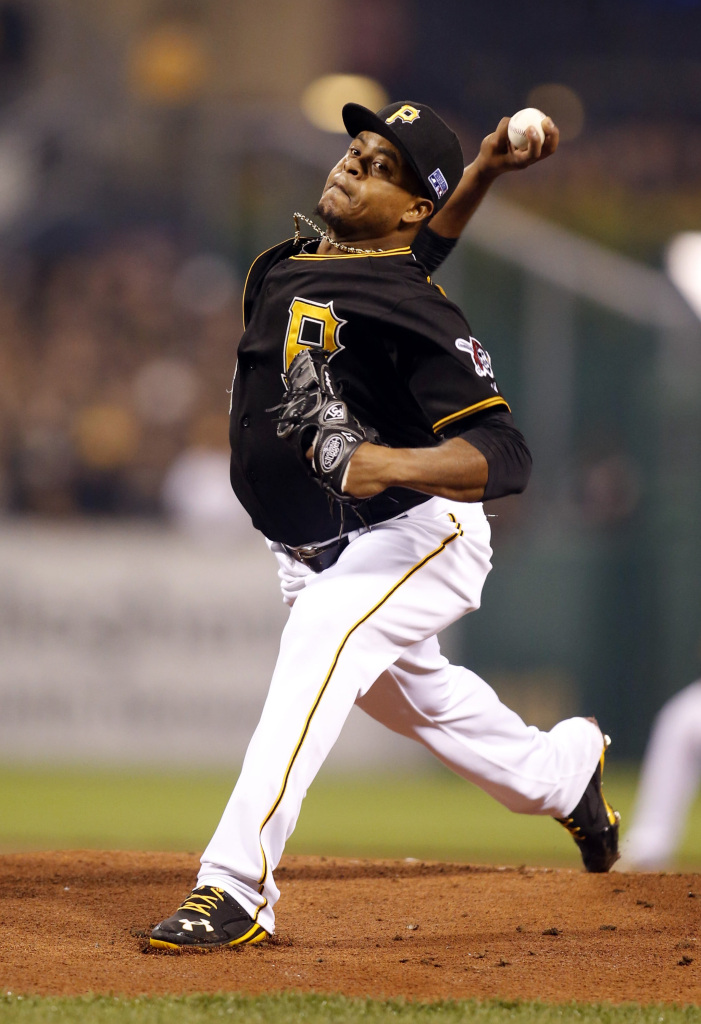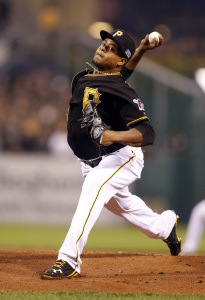 A $20MM contract represents a win for Volquez and his representatives with the Wasserman Media Group — last week, Mike Berardino of the St. Paul Pioneer Press reported that Volquez was seeking precisely that figure. Volquez, 31, earned a two-year deal thanks to a strong season in Pittsburgh in which he posted a 3.04 ERA, 6.5 K/9 and 3.3 BB/9 in 192 2/3 innings, to go along with a 50.4% ground ball rate. His peripherals lagged behind his ERA, with figures of 4.20 for both his xFIP and SIERA, and the Pirates were a terrific fit for a pitcher like Volquez, thanks to their shift-heavy infield defense and their good framing tandem of Russell Martin and Chris Stewart, not to mention well regarded pitching coach Ray Searage. Volquez's control, in particular, still is a weakness, with five straight seasons with BB/9 rates exceeding 4.0 before 2014.
That doesn't mean the Royals overpaid, however, or that Volquez can't successfully eat innings in Kansas City. His stuff is excellent, with a mid-90s fastball that at times ranged into the high 90s last year, to go along with a curveball that he used very effectively. Also, Volquez has managed to pitch at least 170 innings in each of the last three seasons despite his control issues. Heading into the offseason, MLBTR's Zach Links projected Volquez would get two years and $18MM, only a bit less than he actually received.
While he may not replace James Shields in terms of production, Volquez figures to slot into the space that was previously occupied by "Big Game James." He'll join Yordano Ventura, Jason Vargas, Danny Duffy and Jeremy Guthrie in manager Ned Yost's rotation. While Volquez will undoubtedly miss Martin's framing and the Pirates' infield shifts, it's also worth noting that he's joining one of the best defensive clubs in baseball and will again call a pitcher-friendly park home, so there's a good chance that he can pitch well enough to live up to his guarantee.
Jon Heyman of CBSSports.com reported that the deal was complete (Twitter links). SB Nation's Chris Cotillo initially tweeted that the two sides were close. Heyman tweeted the final contractual details. 
Photo courtesy of USA Today Sports Images.