The Rangers have acquired outfielder Will Venable from the Padres in exchange for minor league catcher/outfielder Marcus Greene and right-hander Jon Edwards (who was included as a player to be named later), per a team announcement. In order to clear space on the roster for Venable, the Rangers have designated have designated outfielder Michael Choice for assignment.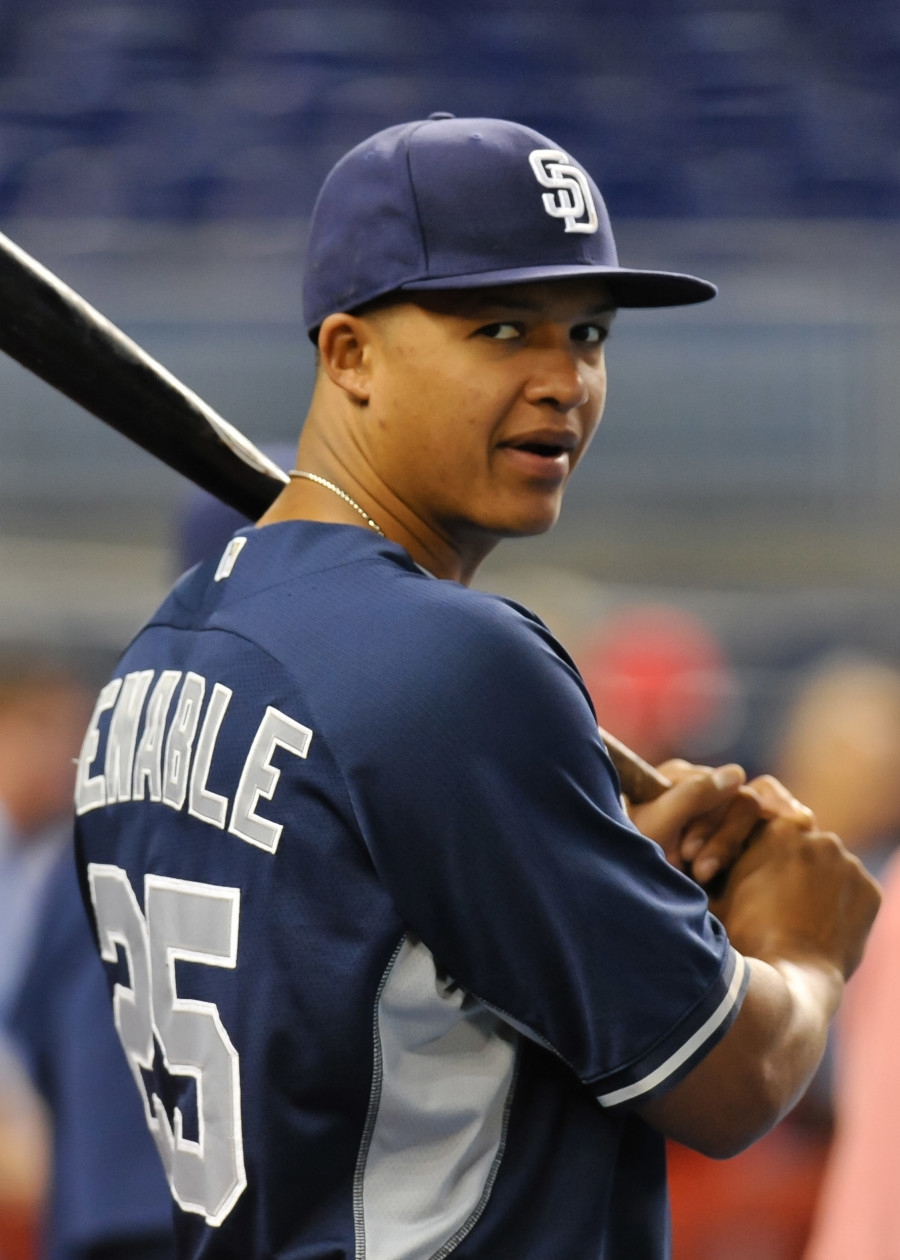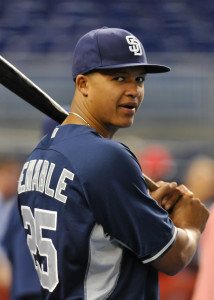 Venable, 32, will give the Rangers some additional outfield depth and could immediately step into left field, if Josh Hamilton's injury troubles continue. Hitting .258/.318/.378, Venable is in the process of bouncing back from perhaps the worst season of his career — a 2014 campaign in which he batted just .224/.288/.325 in the first campaign of a two-year, $8.5MM extension. He's earning $4.25MM this season as part of that contract, of which about $1.11MM remains. Venable will be a free agent at season's end, making him a pure rental for the Rangers as they push to bridge either the three-game gap separating them from the AL West lead or the one-game gap sitting between their team and a Wild Card slot.
Venable's career numbers (.252/.316/.410) don't leap off the page, but he has superior numbers against right-handed pitching and away from Petco Park — the stadium which he's called home for the entirety of his career. He's a career .257/.323/.425 hitter against righties and a .269/.330/.431 hitter on the road.
Greene, 20, is recovering from Tommy John surgery that he underwent this June. He began the season at the Class A level, where he hit .218/.365/.500 with five homers, 16 walks and 23 strikeouts in 96 plate appearances before suffering his injury. He did not rank among the Rangers' Top 30 prospects, but Baseball America gave him a favorable write-up upon being selected in the 16th round of the 2013 draft. Per BA, Greene's best tool is arm strength, but he also comes with raw power upside and a solid makeup.
The 27-year-old Edwards first had to pass through revocable waivers before he could be included in the deal. He has thrown 14 1/3 big league innings over the last two seasons, working to a 5.02 ERA with 9.4 K/9 against a troubling 8.2 BB/9. But he's been excellent this season at Triple-A, compiling a 1.42 earned run average while striking out 44 batters and issuing just eight walks over 31 2/3 frames.
Choice is a former Top 100 prospect that the Rangers acquired prior to the 2014 season in the trade that sent Craig Gentry to Oakland. Though the 25-year-old has a solid .279/.363/.463 slash line throughout his minor league career, he's mustered just a .188/.253/.320 slash in 300 plate appearances between the Rangers and Athletics.
For the Padres, this marks the first piece that GM A.J. Preller has traded away. The first-year general manager took some heat from the media for his decision to stand pat at last month's non-waiver deadline despite facing a significant gap in the division and Wild Card standings. It's conceivable that this could be the first of a few trades made by the Padres, who also stand to lose Justin Upton, Ian Kennedy and Joaquin Benoit (though he does have a club option) to free agency this winter. Of that group, only Upton would be a lock for a qualifying offer, although Kennedy has pitched markedly better as of late. Right-hander James Shields has also cleared waivers and will probably see his name kicked around the rumor mill a bit more before the end of the month.
Jeff Wilson of the Fort Worth Star-Telegram first reported on Twitter that Edwards was the PTBNL.
Photo courtesy of USA Today Sports Images.