MLB's deadline to tender contracts to arbitration-eligible players is coming up on Wednesday, and one of the more interesting cases is that of Pirates first baseman Pedro Alvarez, who seems at least somewhat unlikely to return to the Bucs next season. MLBTR projects that Alvarez would make $8.1MM through the arbitration process in 2016 (after which he would become eligible for free agency). That's a figure that the Pirates could be reluctant to pay, and there are any number of signals that both Alvarez and the Bucs appear ready to move on from one another.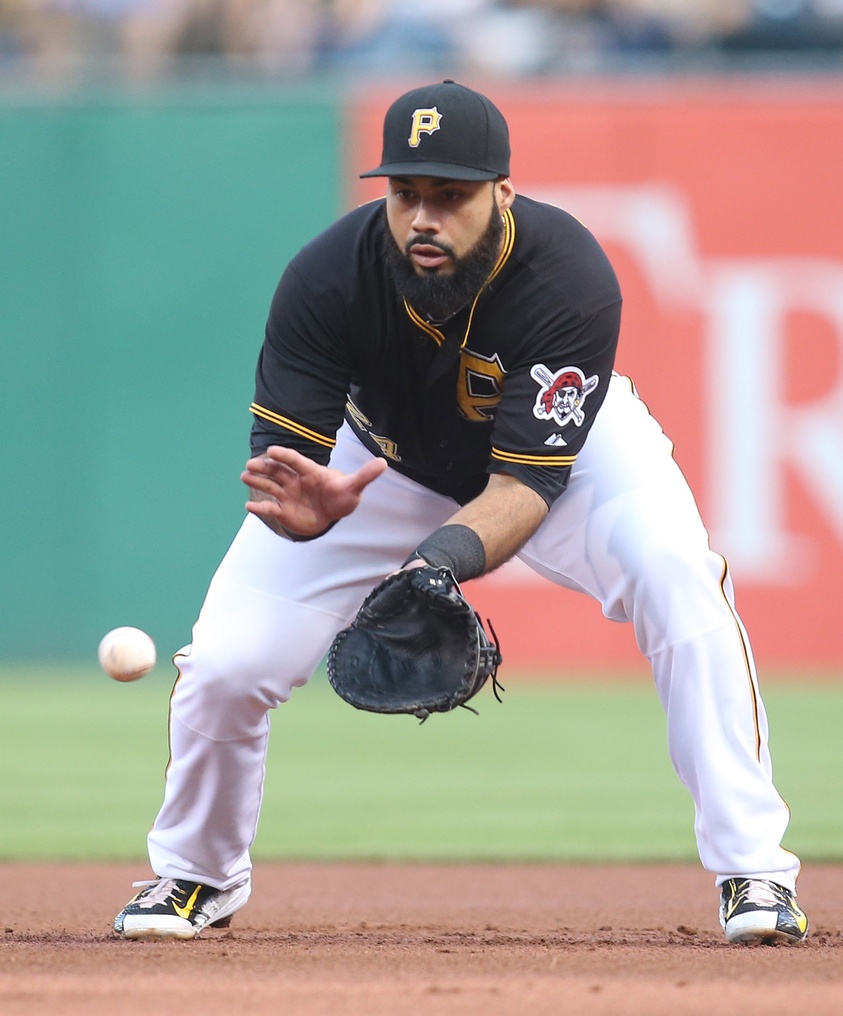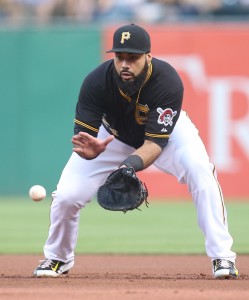 Already this offseason, reporters have indicated that the Pirates are listening to trade offers for Alvarez. Last week, CBS Sports' Jon Heyman reported that Alvarez himself would prefer to be dealt. And the Bucs' signing of fellow left-handed first baseman Jake Goebbert to a big-league deal last week suggests that the organization is planning for the possibility that Alvarez won't be back. Goebbert doesn't look like a long-term answer at first base, and he has options remaining, so the Bucs could simply mostly want him for minor-league depth. But they could also platoon him with righty Michael Morse at first until the Super Two threshold passes, at which point they could promote top prospect Josh Bell.
It seems at least somewhat likely, then, that Alvarez will head to a new team this winter. The question is how he'll do it. The Pirates could still try to trade him before next week's deadline, but it's questionable whether they'll be able to find a suitor, given that other teams know the deadline will force the Bucs' hand. They could tender Alvarez and plan to trade him later, but that would be somewhat of a risk, particularly given that they don't generally have huge payrolls and they have many key players whose salaries are increasing (including Neil Walker and Mark Melancon through arbitration and Andrew McCutchen, Josh Harrison and Starling Marte through their long-term deals). Or they could non-tender him.
Even leaving aside the looming deadline, assessing Alvarez's trade value is difficult. What does appear fairly clear is that he should have little value to any team in the National League. Via FanGraphs, Alvarez ranked as the third-worst defensive player in the Majors last year, ahead of only Matt Kemp and Hanley Ramirez. The Bucs moved Alvarez to first in 2015 after he suffered inexplicable throwing issues at third base in 2014, but the move across the diamond did him few favors, as he struggled badly with the fundamentals at his new position and made 23 errors. Essentially, unless he dramatically improve at one of the two defensive positions with the help of a new team's coaching staff, he's close to unplayable at either position.
That would make Alvarez a better fit for the American League, where he can DH. His 27 home runs in 2015 have to appear tempting to opposing clubs, particularly ones with ballparks more favorable to home-run power than PNC Park. Unfortunately, Alvarez has offensive shortcomings as well — he's struck out in more than a quarter of his plate appearances in every year he's been in the league, and he therefore struggles to post good batting averages.
Still, absent context, Alvarez's .243/.318/.469 line in 2015 (or the .243/.320/.454 Steamer projects for him next season) would make him a decent DH, particularly given that he might hit somewhat better in certain ballparks. AL designated hitters batted .264/.334/.454 in 2015, and Alvarez would appear to fit in fairly well. As I pointed out in September at Bucs Dugout, however, using Alvarez as a full-time DH would limit the flexibility many teams like to have with that lineup spot. Many full-time DHs, like David Ortiz, Alex Rodriguez and Kendrys Morales, are significantly better hitters than Alvarez, and many teams without that kind of strong DH option divide plate appearances at that position among several players, many of whom also play in the field. Also, some of the teams who fared worst at DH in 2015, like the Tigers and Athletics, did so because of the performances of veterans who are signed to long-term deals and who seem likely to return to their positions next season.
This isn't to say that there won't, or shouldn't, be interest in Alvarez. The Orioles, who struggled at DH last year and who play in a ballpark friendly to left-handed home run hitters, stand out as one potential fit. But trading Alvarez might be somewhat tricky for the Pirates, particularly given that, if they tender him a contract, he won't be particularly cheap. To be worth his likely $8.1MM salary, he'll have to produce something like one win above replacement. In the past two seasons combined, he's been worth less than one win, via both FanGraphs and Baseball Reference. So trading for Alvarez and taking on his salary would require a leap of faith — that his incredible power can somehow overwhelm his shortcomings, or (if his new team uses him in the field with any regularity) that his defense can improve.
It will be interesting, then, to see if the Pirates can pull off a trade involving Alvarez, and if not, what they do with him. Non-tendering him and spending elsewhere would be defensible, particularly with Bell waiting in the wings. Non-tendering Alvarez would also free the Bucs to spend on some other left-handed first base option for next season. The Pirates could also tender Alvarez, use him in a platoon with Morse, hope he recoups some value with a couple decent months in the field, and then either trade him or keep him, depending on the team's position in the standings and how Bell is doing at Triple-A Indianapolis. We're only days from the deadline to tender contracts, and it's not at all clear which direction the Pirates will go.
Photo courtesy of USA Today Sports Images.