DEC. 18: The Mets have announced the one-year deal (Twitter link).
DEC. 16: The Mets and Bartolo Colon have reached agreement on a one-year, $7.25MM deal, per Ken Rosenthal of FOX Sports (on Twitter).  Sources tell Rosenthal (link) that Colon had better offers from other teams, but he wanted to remain with the Mets.  Colon's affinity for the Mets' fans, his teammates, and the organization led him to re-up in Queens.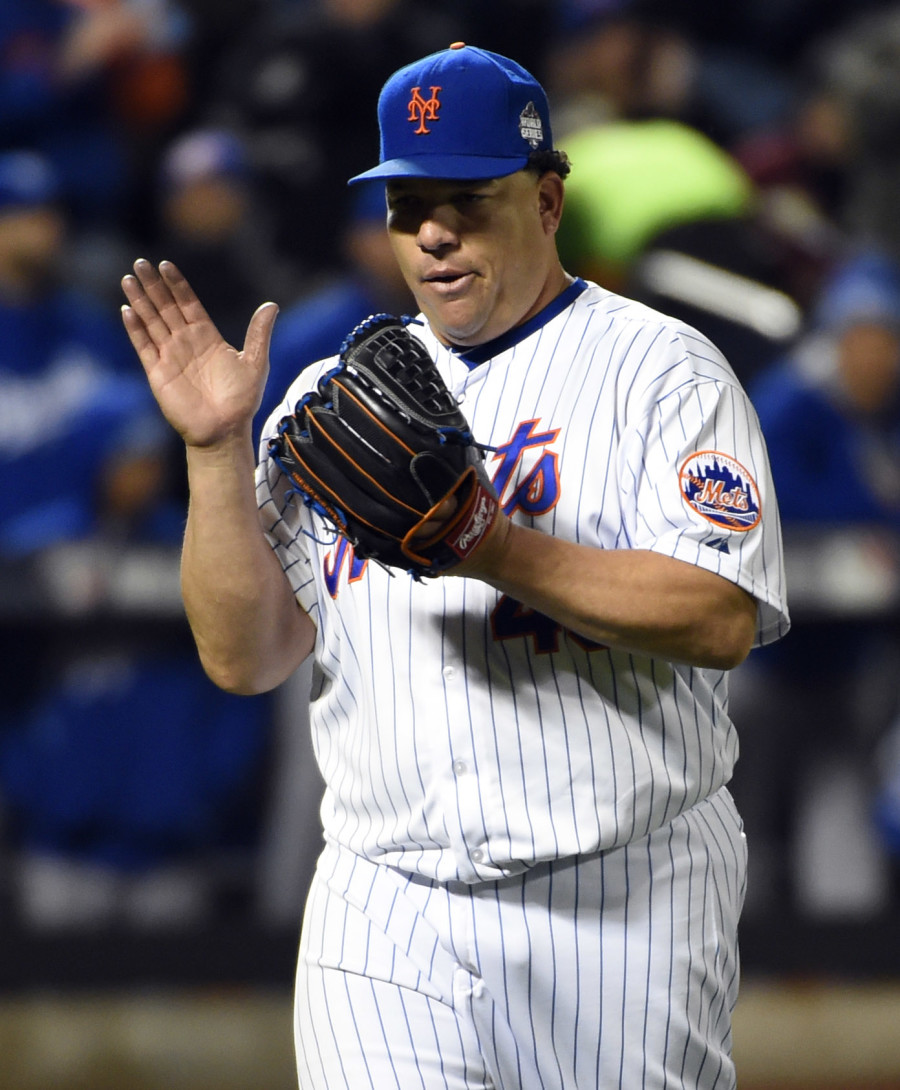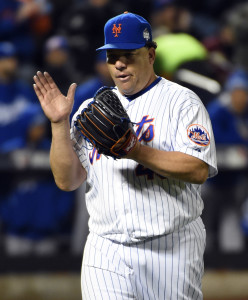 All in all, there's plenty of reason to believe that the 42-year-old can continue functioning as a useful MLB pitcher. Colon signed a two-year, $20MM deal to join the Mets after putting up two stellar seasons with the A's. He hasn't quite matched the results he had in Oakland, but has contributed a remarkable 397 innings of 4.13 ERA pitching with 6.5 K/9 and a sterling 1.2 BB/9.
Now, it remains to be seen how Colon will factor into the Mets' plans for the 2016 season.  Colon probably wouldn't hold down a rotation spot all season in Queens barring an injury to one of the Mets' excellent young starters, he could be a valuable stopgap early in the year as Zack Wheeler progresses in his Tommy John rehab.
New York figures to roll out a rotation fronted by Jacob deGrom, Matt Harvey, and Noah Syndergaard and also likely including highly-rated prospect Steven Matz. Still, will Jonathon Niese out of the picture and Wheeler still working his way back, Colon will help to ease uncertainty in the Mets' rotation. Beyond Colon, the Mets could also turn to players like Rafael Montero and Logan Verrett if they need additional support in the starting five.
Photo courtesy of USA Today Sports Images.