Although first baseman Chris Carter wasn't scheduled to hit the open market entering the offseason, that changed when the Brewers designated the 30-year-old for assignment Nov. 29. Milwaukee then shopped Carter around the majors, but after the club was unable to find any trade partners willing to take his projected $8.1MM salary for 2017, it cut him loose Dec. 2. A month later, Carter remains among a group of powerful but flawed hitters still sitting without contracts.
Pros/Strengths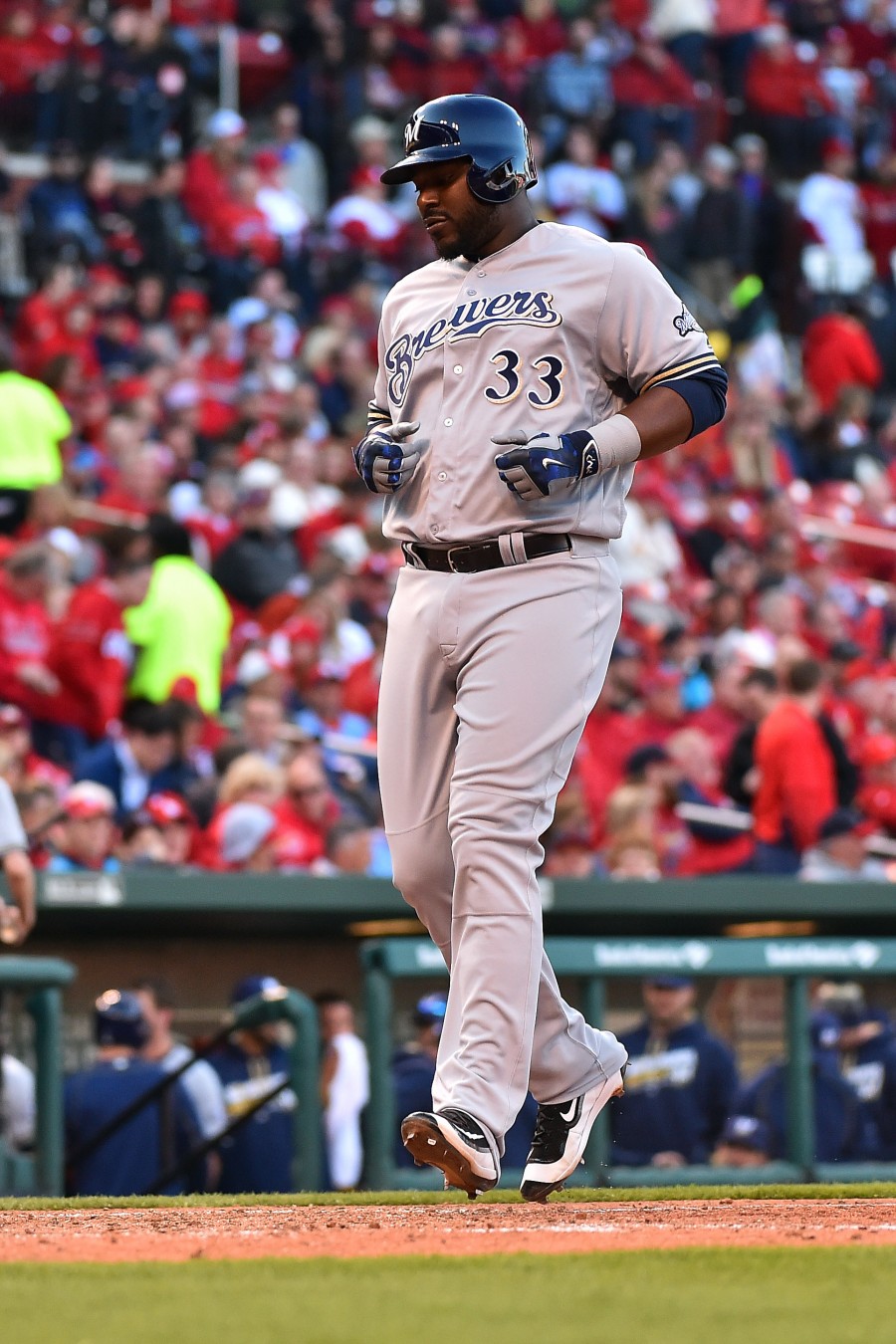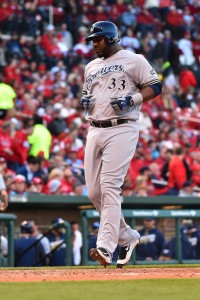 Few provide more thump than the right-handed Carter, who co-led the National League with 41 home runs last season, paced the NL in isolated power (.277) and finished eighth in the majors in barrels (56, per Statcast). Since 2013, Carter's first full major league campaign, only five players (Chris Davis, Nelson Cruz, Edwin Encarnacion, the now-retired David Ortiz and Mike Trout) have combined for more homers than his 131, while just seven (the aforementioned names as well as Giancarlo Stanton and Khris Davis) have outdone his .251 ISO.
Carter also brings above-average patience, having registered double-digit walk rates in three of his four full seasons. He took a free pass 11.8 percent of the time in 2016, which was right in line with his career mark (11.6) and easily superior to the league mean (8.2). Further, if Carter's on your roster, you can count on penciling him in nearly every day (he has racked up three 145-game seasons, including a career-high 160 last year) and he isn't overly vulnerable against either right- or left-handed pitchers. While Carter has done better versus southpaws (.221/.337/.459 in 840 plate appearances), his production against righties (.217/.303/.466 in 1,805 PAs) has certainly been respectable.
Cons/Weaknesses
If you're a fan of hitters who put the ball in play regularly, you're probably not particularly bullish on Carter, who has posted strikeout percentages in the low-30s and contact rates in the mid-60s in each of his major league seasons. All told, Carter has recorded league worsts in strikeout and contact rates (33.2 and 64.9, respectively) since 2013, and he ended up last in those two categories in 2016. As a result, Carter is the owner of an ugly .218 career batting average, which has heavily detracted from the value of his power and patience combination and led to a subpar on-base percentage (.314).
Elsewhere, the lumbering Carter doesn't offer positives either on the base paths or in the field. He was a bottom 20 baserunner last season in the estimation of FanGraphs' UBR and BsR metrics, while both Defensive Runs Saved and Ultimate Zone Rating regarded him as one of the worst first basemen in the league.
Background
Carter is a Redwood City, Calif., native who grew up in Las Vegas, where he still resides during the offseason. When the White Sox selected Carter in the 15th round of the 2005 draft, he was a third base prospect. Carter has never lined up at the hot corner in the majors, though, and he wasn't long for the ChiSox organization. They traded him to Arizona for outfielder Carlos Quentin in December 2007, and the Diamondbacks quickly flipped him (along with Carlos Gonzalez and Brett Anderson, among others) to the Athletics a week and a half later for right-hander Dan Haren. Carter remained with the A's until February 2013, when they sent him and two others (catcher Max Stassi and righty Brad Peacock) to the Astros for infielder Jed Lowrie and reliever Fernando Rodriguez.
In his time with the A's, Astros and Brewers, Carter – who's a client of the Dave Stewart-run Sports Management Partners – has made $7.679MM, according to Baseball Reference.
Market
Carter is currently taking a backseat to fellow right-handed free agent sluggers in Mark Trumbo, Jose Bautista and Mike Napoli, though multiple teams have made inquiries, Stewart said a couple weeks ago. The Orioles, Rangers and Rays were reportedly interested in adding Carter as of last month, and all three still have holes at first base and/or designated hitter. Carter would be a fit with any of those clubs, then, while staying in the NL and joining the Rockies is also a possibility. Carter taking his prodigious power to Colorado's Coors Field is fun to think about, but heading to the AL – where he'd be able to DH – might be the better move.
Expected Contract
It has been almost exactly one year since Carter inked a $2.5MM deal with the Brewers last Jan. 6. That came on the heels of a 24-homer season in which he failed to clear the Mendoza line with a .199 average in 460 trips to the plate. Thanks to his bounce-back 2016, Carter is more appealing now than he was last winter, though another one-year contract appears likely. Carter's next deal should be richer than his previous one, but given that teams didn't want him at his projected arbitration salary, he'll hardly break the bank.
Photo courtesy of USA Today Sports Images.