This is the latest entry in MLBTR's Offseason In Review series.
Even though the Astros underwhelmed en route to 84 wins and a third-place finish in the American League West in 2016, they still entered the offseason in enviable shape. When previewing their winter in October, I wrote, "Given the plethora of talent that's already in place, a productive offseason from general manager Jeff Luhnow would restart the hype machine for Houston next spring." Luhnow followed through, leading PECOTA to project an AL-high 93 wins for his club this year.
Major League Signings
Trades And Claims
Notable Minor League Signings
Extensions
Notable Losses
Astros Roster; Astros Payroll Information
Needs Addressed
The 2016 Astros featured one of the majors' least valuable outfields, a seven-man group which compiled a woeful .224/.302/.380 batting line (good for an AL-worst 86 wRC+) in 2,187 plate appearances. Carlos Gomez, whom Houston released in August, was one of the primary reasons for the unit's bottom-of-the-barrel output. But nearly everyone else in the septet also failed to impress (only George Springer pulled his weight), so Luhnow elected to make over the outfield during the offseason. As a result of his moves, Springer will shift from right to center after logging just 17 appearances at the latter spot over his first three seasons.
The changes started with an early November waiver claim, Nori Aoki, whom the Astros picked up from the AL West rival Mariners. At $5.5MM, Aoki should give the Astros an acceptable left field regular at a reasonable price, though the 35-year-old's upside is limited. The Japan native has been a competent hitter since debuting stateside in 2012, having slashed .286/.353/.387 while registering a minimal strikeout rate (8 percent) in 2,670 trips to the plate. However, there's little power to speak of – as his career ISO (.100) shows – and he's no longer a stolen base threat. After swiping anywhere from 14 to 30 bags in each of his first four seasons, Aoki was successful on only seven of his 16 attempts a year ago. He also had an ugly season versus same-sided pitchers (.227/.299/.258), albeit only over 108 PAs. Historically, Aoki has held his own against both left- and right-handed hurlers. He has also typically been a decent defender (6.6 Ultimate Zone Rating, one Defensive Run Saved), but his minus-four DRS and minus-5.5 UZR from 2016 pale in comparison to both his career numbers and the brilliant work of predecessor Colby Rasmus (20 DRS, 14.9 UZR last season). The Astros understandably said goodbye to Rasmus, however, on the heels of an injury-plagued season in which he hit a meager .206/.286/.355 in 417 tries.
Aoki figures to serve as a stopgap as the Astros await the arrivals of both Kyle Tucker, who tops out at No. 19 in Baseball America's prospect rankings, and Derek Fisher (83rd on MLB Pipeline's list), whereas Josh Reddick will occupy a spot in the team's outfield for the long haul. At $52MM, the right fielder is in possession of the largest contract the Astros have awarded since Jim Crane bought the franchise in 2011. Reddick debuted in earnest that year with the Red Sox and has since slashed a respectable .259/.321/.435 in 2,809 PAs while thriving in the field (54 DRS, 41.2 UZR). The lefty-swinging 30-year-old does come with troubling platoon issues, though, having batted .218/.280/.360 line in 800 PAs against same-handed pitchers. He hit a nadir in that department last year with a hideous .155/.212/.155 line over 104 trips to the plate as an Athletic and Dodger. Should that carry into this season, the Astros do have righty-hitting outfield reserves he could platoon with in Jake Marisnick and Teoscar Hernandez, though utilizing a fairly expensive player in a timeshare wouldn't be ideal.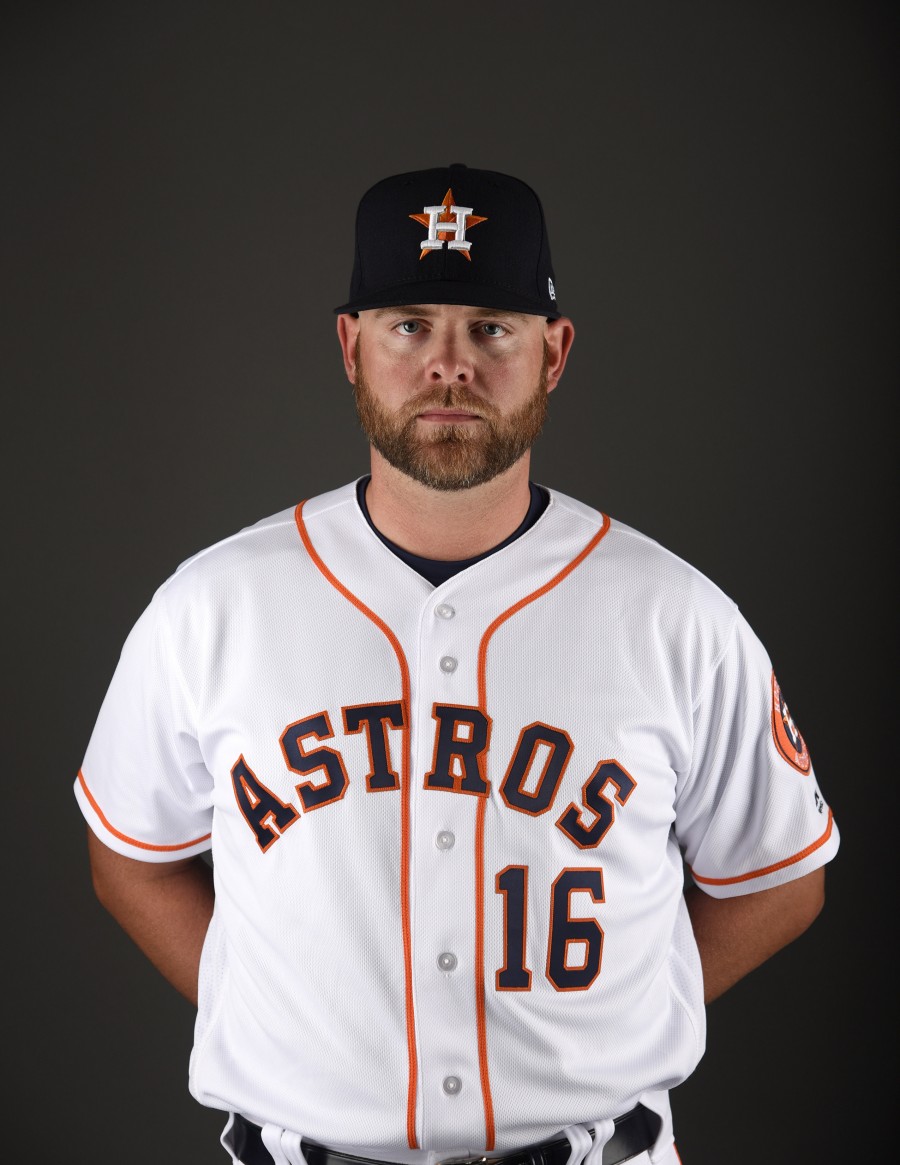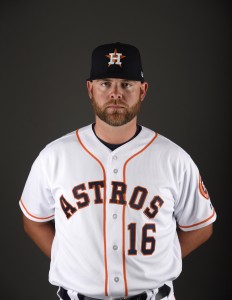 In addition to securing Aoki and Reddick, the Astros acquired two more prominent players for their lineup in catcher Brian McCann and designated hitter Carlos Beltran. All of Aoki, Reddick, McCann and Beltran bat from the left side (Beltran's a switch-hitter; more on him later), meaning an Astros team that went into the offseason with mostly right-handers came out with a balanced lineup. The four newcomers will complement righties in Springer, Carlos Correa, Jose Altuve, Alex Bregman, Yulieski Gurriel and Evan Gattis.
While the power-hitting Gattis ostensibly could have taken the reins at catcher (he earned mostly positive defensive marks from Baseball Prospectus and StatCorner in 52 games there last year), Houston instead swung a trade for the more established McCann. In doing so, the Astros lost a couple promising arms, per FanGraphs' Eric Longenhagen, and subsequently saw previous starting backstop Jason Castro and his excellent pitch-framing skills head to the Twins in free agency. Nevertheless, the 33-year-old McCann isn't exactly a slouch behind the plate, and he's a much better offensive player than Castro. Although McCann is no longer the force he was in Atlanta, where he slashed .277/.350/.473 from 2005-13, he is coming off a three-year stretch in which he hit an above-average .232/.320/.456 with the Yankees.
Among the pitchers who will throw to McCann is Charlie Morton, who will slot into the Astros' rotation after totaling only 17 1/3 innings last season. Then with the Phillies, Morton suffered a torn hamstring in late April and didn't pitch again. Morton did show encouraging signs during a tiny sample of work, though, as he ran his average fastball velocity up to a personal-best 93.3 (well above his 91.5 lifetime mark) and posted a 12.3 percent swinging-strike rate (far better than his 7.8 percent career figure). The 33-year-old has since thrown even harder this spring, and if those velocity gains stick, he could be a lot more interesting than the pitcher he was with Atlanta and Pittsburgh from 2008-15. To his credit, Morton did have some strong seasons with the Pirates, and his career 55.4 percent ground-ball rate makes him a good fit for a Houston team which plays in a homer-friendly ballpark and has a quality defensive infield. The biggest concern with Morton arguably centers on health, as he wasn't able to avoid the disabled list in any of the previous five seasons. On the other hand, the still-unsigned Doug Fister – whom Morton is replacing – was one of just two Astros who threw at least 180 innings last year.
Click "Read More" to continue…
Questions Remaining
Regardless of whether it's fair, many are reluctant to brand the Astros as legitimate contenders because of perceived weaknesses in their rotation. In addition to the less-than-durable and typically mediocre Morton, they're set to run out other starters off injury-shortened seasons in Dallas Keuchel and Lance McCullers Jr. Keuchel is only two years removed from winning the AL Cy Young, but he tumbled to earth last year and then saw his season end in late August on account of shoulder inflammation. Despite an untenable walk rate (5.0 per nine), the curveball-loving McCullers stymied opposing offenses, though he dealt with shoulder and elbow issues along the way and didn't pitch past Aug. 2.
While Morton, Keuchel and McCullers are now healthy, the Astros' other two expected starters – Collin McHugh and Mike Fiers – aren't at full strength. Even when they are, nobody would count either as a front-line starter, which is arguably a need for the Astros. Management doesn't seem content with the team's rotation options, as president Reid Ryan observed in December that Houston's missing an ace and Luhnow attempted to trade for one throughout the offseason. Luhnow's efforts focused on the likes of Chris Sale, Chris Archer, Danny Duffy, Sonny Gray and Jose Quintana, among others. Sale ultimately went from the White Sox to the Red Sox; Archer is still with the Rays, who aren't in any rush to move him; Duffy signed an extension with the Royals; and Gray is now injured. That leaves Quintana, who looks like a shoo-in to leave the ChiSox via trade sometime soon. It's no secret that the Astros want Quintana (as MLBTR's Quintana archives show), but they're also unwilling to deal a package consisting of Tucker and right-handers Francis Martes and Joe Musgrove to nab the ace southpaw.
Assuming a trade doesn't come together by Opening Day, the Astros might not enter 2017 with a No. 1-caliber starter (though Keuchel certainly was one from 2014-15). Nevertheless, they will have at least six major league-caliber starters, including Musgrove, who showed well in his 62-inning debut last year and now looks ticketed for Triple-A. The 21-year-old Martes, meanwhile, is a unanimous top 40 prospect who will join Musgrove in Fresno and could break into the Astros' rotation this season. Yet another Fresno-bound starter, David Paulino, is on a few top 100 lists, while Brady Rodgers is also on hand as further depth.
Sticking with pitching, Luhnow called the need to find another left-handed reliever as "glaring" going into the winter. He didn't end up adding any to the Astros' bullpen, though, meaning they'll again count on Tony Sipp as their lone southpaw. Although Sipp was dreadful last season, he was highly effective in the preceding two seasons. Even if he's unable to bounce back this year, Houston should still have an elite bullpen with Chris Devenski, Will Harris, Luke Gregerson and Michael Feliz setting up closer Ken Giles. All five of those righties handled lefty-swingers a year ago.
Supporting the Astros' pitchers will be a lineup featuring three stars (Altuve, Correa and Springer) and several useful complements (Beltran, Reddick, McCann, Aoki and Gattis). There are questions centering on their other two prominent hitters, Gurriel (first base) and Bregman (third base). With uncertainty surrounding those two, it's possible the Astros will miss Luis Valbuena, who signed with the Angels after a two-year stretch in Houston in which he manned both corner infield spots and batted .238/.329/.446 across 835 PAs.
The 32-year-old Gurriel had been a superstar in both Cuba and Japan, which helped lead the Astros to sign him to a $47.5MM contract last July, but he didn't post appealing results in his late-season debut in the majors. Over 137 PAs, Gurriel batted a subpar .262/.292/.385. It would be unwise to write Gurriel off based on that small sample, of course, and Luhnow said last week he expects Gurriel "to be a high-average hitter who is going to hit a lot of doubles, have double-digit home run power and play very good defense at first or third or wherever he's asked to play." 
Bregman offers even more hope, as the 22-year-old lived up to his elite prospect hype by slashing .264/.313/.478 in his first 217 major league PAs last season. However, as Tony Blengino of FanGraphs explained earlier this month, Bregman's batted-ball data indicates he was quite fortunate to have as much success as he did. That doesn't mean Bregman will disappoint in 2017, but it might be wise to tamp down short-term expectations.
Deal Of Note
McCann was teammates with Beltran in each of the past three seasons in New York, and the former helped the Astros reel in the latter, according to Luhnow. Even with recruiting help from McCann, Houston had to pony up $16MM for Beltran, who encountered a robust market for his services despite being a one-dimensional player entering his age-40 season. Along with the Yankees, who had interest in re-signing Beltran, the Red Sox, Indians and Blue Jays were in the mix for the potential Hall of Fame outfielder. The Astros were confident they were going to pick up either Beltran or now-Indian Edwin Encarnacion, and they emerged with the older, less effective and cheaper player. That sounds harsh, but it's not meant to knock Beltran, who remains an outstanding hitter.
Although he struggled in his first year as a Yankee, perhaps because of an injury, Beltran bounced back over the previous two seasons to combine for a terrific .286/.337/.493 line with 48 home runs – including 29 in a 2016 season spent between New York and Texas. Still in the Lone Star State, Beltran will try to help the Astros overtake the Rangers, winners of back-to-back AL West titles. Of course, this isn't Beltran's first stint in Houston – that came after it acquired him from the Royals in a June 2004 trade. Beltran flourished, especially when he nearly mashed the Astros to a World Series berth that October, and then left as a free agent at season's end. Thirteen years later, he should again provide a threatening offensive presence on an Astros team with championship aspirations.
Overview
Back in June 2014, when the Luhnow-led Astros were wrapping up a long rebuild, Sports Illustrated declared that the franchise would win its first World Series in 2017. While that might prove overly optimistic roughly eight months from now, it's clear that the Astros belong on a short list of legitimate championship contenders heading into the regular season. At the very least, thanks in part to Luhnow's maneuverings from this past winter, Houston should be the favorite to win its division – a feat the team hasn't achieved since 2001, when it was a member of the National League Central.
What's your take on the Astros' winter? (Link to poll for mobile app users …)
[polldaddy poll=9694478]
Photo courtesy of USA Today Sports Images.