It's tempting to look in on pending free agents when they are clearly trending up or down. Sometimes, though, the news is mixed, and that's the case for Royals center fielder Lorenzo Cain.
Cain, 31, emerged as a force in 2014 and fully broke out in the following season. Helping to drive the Royals to a World Series title, Cain slashed .307/.361/.477 with 16 home runs and 28 steals. With top-end grades on his glovework and overall baserunning, he ended the '15 campaign with 6.4 fWAR and 7.2 rWAR on the ledger.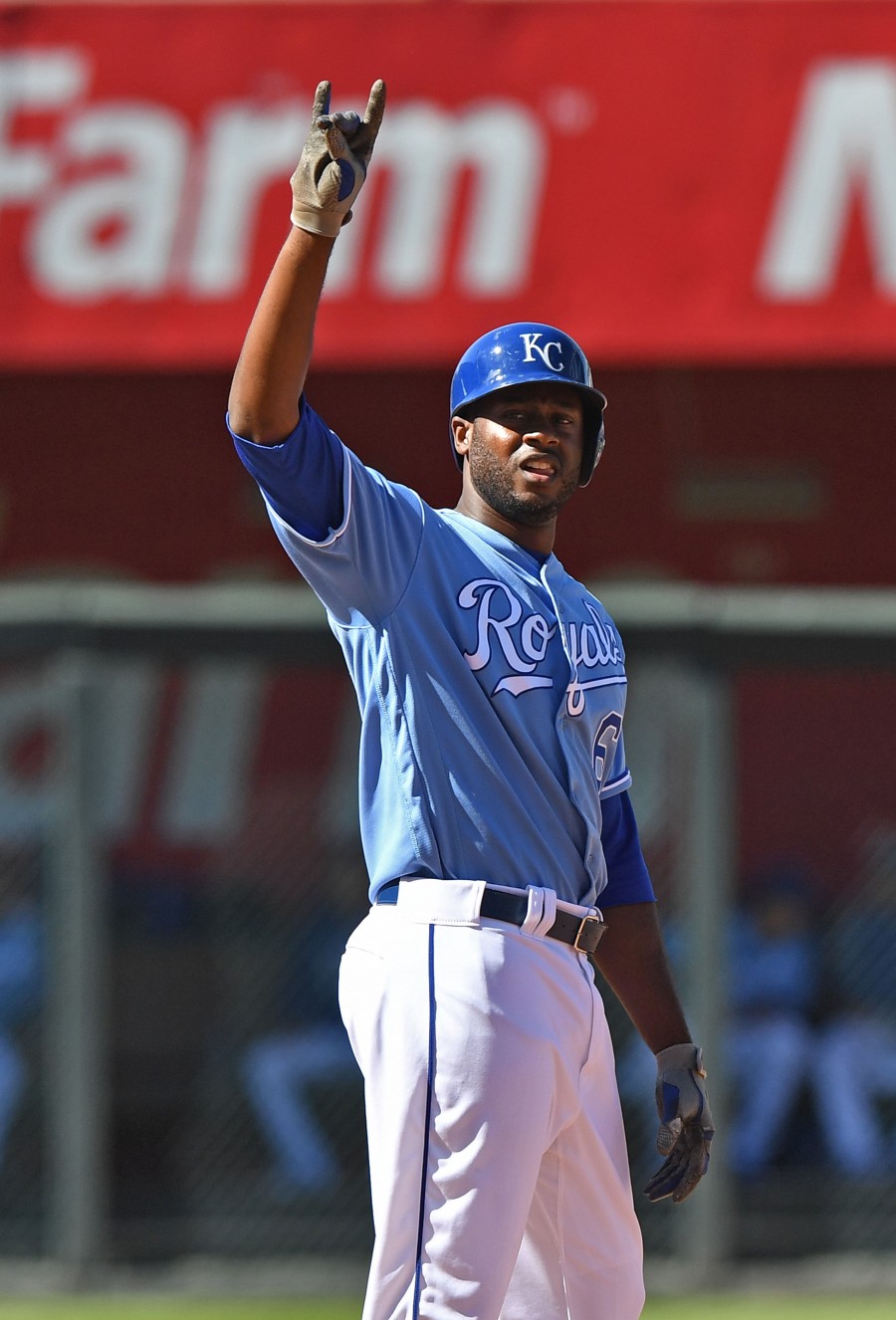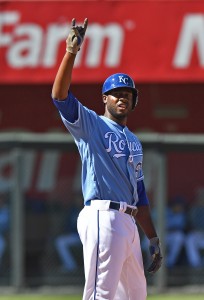 Then came an injury-plagued 2016 campaign. Cain and K.C. came crashing back to earth. His power dipped back below league average (.121 isolated slugging) while his ailing hamstring perhaps contributed to slight dips in the field and on the bases. With one more year of arb control to go, that set the stage for a critical 2017 season.
So far, there are signs both of progress and of continued concern. Cain has been in the lineup and has certainly been a quality performer, but he's lagging again in the power department. Through 183 plate appearances, he has managed only a pair of long balls and carries a meager .101 ISO that rates 19th from the bottom among qualifying hitters. While his batted-ball mix remains at typical levels, and he's producing a roughly league-average exit velocity, Cain has made soft contact at a 24.8% rate, representing a substantial increase over that peak 2015 campaign (13.8%). Conversely, his hard-hit rate has dipped from 32.2% that year to 26.4% in 2017.
On the positive side, Cain's walk rate has jumped all the way to 12.0% — a significant boost over his 6.6% career average. He has been more selective and made more frequent contact than in recent years, and if his BABIP (.315) moves back toward his lifetime mark (.343) there'll be an added boost in the on-base department. Cain is already getting aboard at the same clip (.361) that he did in that excellent 2015 effort. And while there are less extra bases coming from his bat, Cain is back to taking them with his legs. He has already swiped a dozen bags, already nearing last year's output of 14, and is again grading out as one of the game's best baserunners.
Cain's baserunning exploits could be seen as a sign of improved health and continued athleticism. And the same holds true in the field, where he has already compiled five defensive runs saved and 4.2 runs by measure of UZR through 381 1/3 innings — putting him on pace to approach his best seasons in the majors.
What we're seeing, then, is that Cain continues to deliver a strong baseline of performance even without the pop. If he can begin driving and elevating the ball once more, then the ceiling will surely head northward — both for his anticipated on-field contributions and his potential earnings in the coming winter. The same holds of Cain's trade value over the summer, when he could well be the best-available outfielder on the market.
Cain's appeal in free agency will surely be limited by his age — he'll turn 32 just after the start of his next deal. And the track record of big paydays for glove-first outfielders is limited. It seems a bit of a stretch to imagine him reaching five guaranteed years. Teammate Alex Gordon only got four at the same age, and players like Curtis Granderson, Angel Pagan, and Nick Markakis have all failed to find a fifth year. But it's perhaps equally difficult to imagine him landing only three, barring an injury like that suffered by Denard Span before he hit the open market.
Ultimately, the question of earnings may hinge upon whether some of that missing power comes back over the summer. Cain's two closest comps are instructive. If you view him as primarily a speed-and-defense asset, then you could argue that he'll likely be looking to build off of the somewhat-out-of-date, four-year, $48MM Michael Bourn contract. Bourn was actually significantly younger than Cain will be when he signed that contract, and was coming off of quite a strong season, though of course he couldn't match Cain's track record of hitting.
If Cain can rediscover his power stroke, though, then there'd be a good argument that he should match or exceed the $16.5MM average annual value achieved by Dexter Fowler this past winter. (Fowler achieved that AAV over five years, but he's the same age as Cain and hit the market a season earlier.) After all, Cain was the better all-around player at their respective peaks. And, if he is indeed traded this summer, he'd hit the open market without the same qualifying-offer burden that impacted both Bourn and Fowler.
Indeed, it's even possible that Cain could challenge for Gordon's deal ($72MM over four years) if he really turns it on in the second half and the supply-and-demand calculus ends up being favorable. A glance at the still-developing market shows that Cain's top competition might come from players like Carlos Gomez, Jarrod Dyson, and Jon Jay. With several big-budget organizations potentially in need of a center fielder this winter, there's some upside left for Cain to pursue over the next 117 games.
Photo courtesy of USA Today Sports Images