The Yankees pulled off a long-awaited rotation upgrade, acquiring righty Sonny Gray from the Athletics today for three prospects:  outfielder Dustin Fowler, infielder/outfielder Jorge Mateo, and righty James Kaprielian.  In addition to Gray, the Yankees will receive $1.5MM in international bonus pool money.  The teams have officially announced the trade, which was first broken by Jack Curry of the YES Network.  Yahoo's Jeff Passan was first with the return.
Gray joins a Yankees rotation that lost Michael Pineda to Tommy John surgery this month, but added Jaime Garcia in a trade with the Twins. With C.C. Sabathia, Masahiro Tanaka, Luis Severino, and Jordan Montgomery also in the mix, the Yankees have a rotation logjam.  Yankees manager Joe Girardi nixed the idea of a six-man rotation, so it seems Montgomery will move to the bullpen or to Triple-A, according to Curry.  Sabathia and Garcia are headed to free agency after the season, and Tanaka can join them if he chooses to exercise his opt-out clause.  Gray adds veteran stability for the 2018 and 2019 seasons.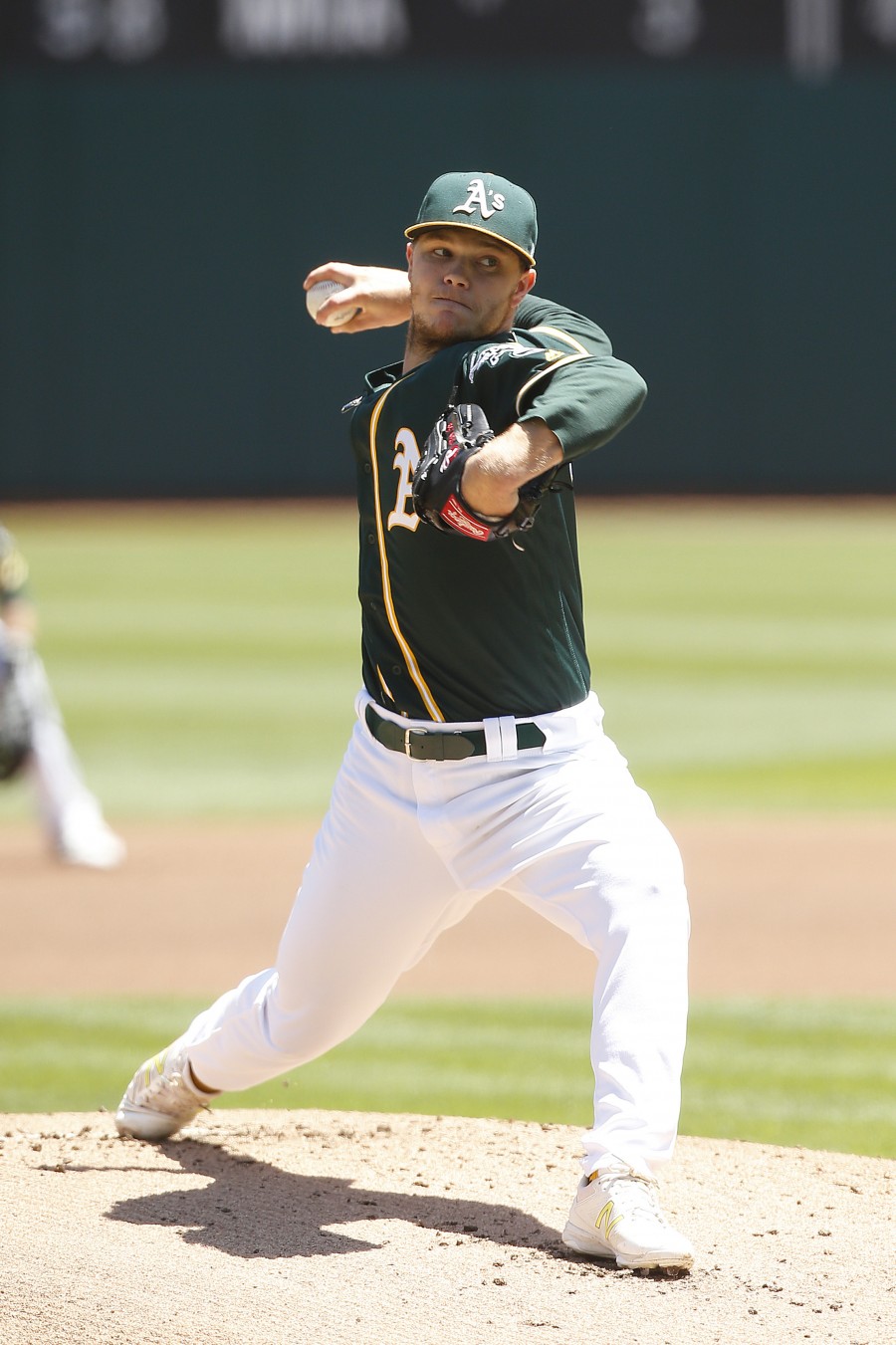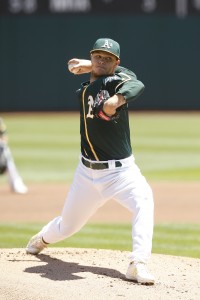 Gray, 27, was drafted 18th overall by the Athletics in 2011 out of Vanderbilt. He excelled from 2013-15, posting a 2.88 ERA over 491 innings. 2016, however, was a lost year for Gray as he endured DL stints for a strained right trapezius as well as a forearm injury. This year, Gray is back on track with a 3.43 ERA in 16 starts, as well as his best strikeout rate since his rookie year. Gray, who is listed at 5'10", is one of the most successful starting pitchers of this height since the Dead Ball Era, to this point in his career.  With the Cubs having acquired Jose Quintana several weeks ago, Gray was the big prize of the 2017 MLB trade deadline.
In the end, the Athletics were unable to pry loose the Yankees' top three prospects: Gleyber Torres, Clint Frazier, and Chance Adams.  Fowler, a 22-year-old outfield prospect, suffered a major knee injury in the first inning of his Major League debut last month.  The open rupture in his right patella tendon resulted in season-ending surgery.  MLB.com ranked Fowler fourth among Yankees prospects, citing a potential five-tool ceiling.  Now, Fowler will likely make his first MLB plate appearance in 2018 as a member of the Athletics.
Mateo, 22, was ranked eighth among Yankees prospects by MLB.com.  Mateo has what Baseball America describes as "80-grade speed," and this year he's spent most of his time at center field and shortstop.  He was promoted to Double-A in late June, and has flourished with a .300/.381/.525 line in 140 plate appearances.  Mateo was the key to the deal for Oakland, according to Susan Slusser of the San Francisco Chronicle.
Kaprielian, 23, was drafted 16th overall out of UCLA by the Yankees in 2015.  He suffered a flexor tendon strain last summer that eventually led to Tommy John surgery in April of this year.  He is expected to begin a throwing program next month.  MLB.com ranks Kaprielian 12th among Yankees prospects.  Last winter, Baseball America wrote that the righty had "front-of-the-rotation makeup and stuff with a well below-average delivery."
Prior to adding Garcia and Gray to their rotation, the Yankees completed a mid-month blockbuster with the White Sox that brought in David Robertson and Tommy Kahnle for bullpen help and Todd Frazier to contribute at the infield corners.  The Yankees hold just a half game lead over the Red Sox for the AL East, with a Wild Card berth a possible alternative.
The last-place A's also shed a pair of bullpen pieces earlier this month, sending Sean Doolittle and Ryan Madson to the Nationals. The Gray trade is another in which they've moved veteran pitchers (and their salaries, although Gray's salary was not a primary factor in this deal) for younger talent.
Photo courtesy of USA Today Sports Images.