Yu Darvish hits the open market as both the top free agent pitcher available and, in MLBTR's view, the top free agent of the entire 2017-18 class.
Strengths/Pros
After seven years of stardom in Japan, Darvish came to North American baseball with great fanfare in the 2011-12 offseason, and he has since lived up to the hype.  In 832 1/3 Major League innings, Darvish has a 3.42 ERA, 11.04 K/9, 3.33 K/BB rate, and 19 fWAR, firmly establishing himself as a front-of-the-rotation arm.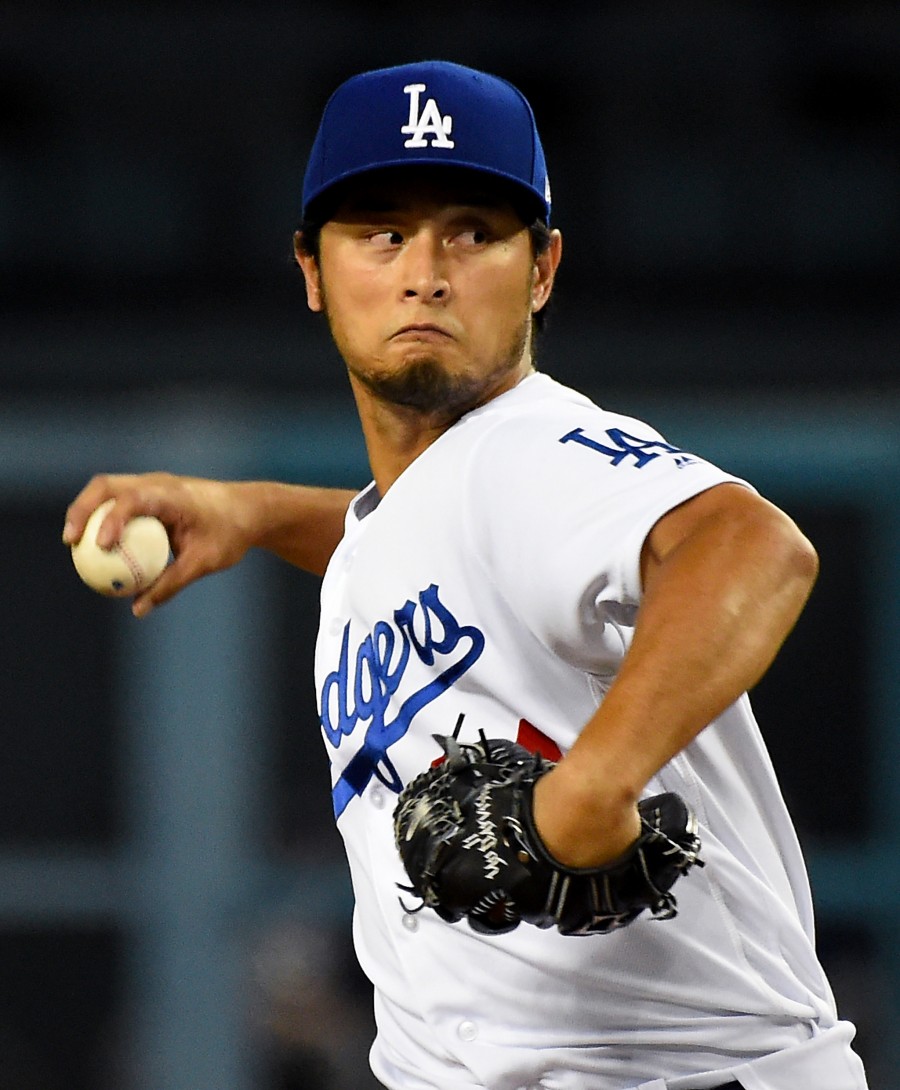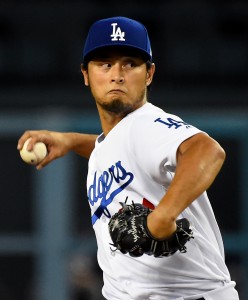 Tommy John surgery sidelined Darvish for all of 2015 and limited him to 100 1/3 innings in 2016, though he looked healthy in a full season of work last year plus an extended postseason run with the Dodgers.  Darvish tossed a combined 201 1/3 innings between the regular season and playoffs, the second-highest total of his MLB career.  Beyond just the workload, Darvish also set a new career best by averaging 94.2 mph on his fastball.
It's worth noting that Darvish's numbers with the Rangers prior to his deadline trade to L.A. were somewhat below his usual standard, thanks in part to a career-high 1.3 HR/9.  While those home run issues continued after Darvish went from Texas to Los Angeles, he took quite well to pitching in the NL, posting better strikeout and walk rates as a Dodger than he did in 137 IP with the Rangers before the deal.  His cumulative 10.08 K/9 for the season was the lowest of his career, though Darvish balanced that minor dip in punchouts with a 2.8 BB/9, continuing his trend of exhibiting better control throughout his big league career.
Since Darvish was dealt during the season, he wasn't eligible for a qualifying offer, and thus a team doesn't have to give up any draft picks or international bonus money in order to sign him.  This gives Darvish a slight edge over his top competition in free agency, as Jake Arrieta, Lance Lynn, and Alex Cobb all have QO compensation attached to their services.
Weaknesses/Cons
Beyond the obvious red flag of the Tommy John surgery, Darvish has made five other trips to the disabled list during his MLB career, ranging from minor neck and back stiffness to rather lengthier DL stints for elbow and shoulder issues.  Though Darvish just turned 31 last August, he has 2127 2/3 regular-season innings on his arm between both Japan and North America, not to mention extensive postseason work.  While he hasn't really exhibited any signs of slowing down, it's easy to see how a team could be worried about committing nine figures to Darvish into his mid-30's.
The spike in home runs allowed isn't completely out of the blue (Darvish had a 14.4% homer rate in 2013), and clearly he was far from the only pitcher who ran into trouble with the long ball during a record-setting season for homers.  Darvish's 33.1% hard-hit ball rate was also a career-high, however, and his curveball was a below-average pitch in 2017 after previously being one of the most devastating weapons in his seven-pitch arsenal.
No discussion of Darvish is complete with mentioning his awful World Series performance, though that could just be chalked up to the Astros having his number.  Darvish was very effective in his two starts earlier in the playoffs, and given the small-sample size factor of all postseason numbers, it's hard to imagine any team wouldn't be eager to give Darvish the ball this October.
Personal
Darvish has been dealing with the media spotlight since he was a teenager, rising from a highly-touted high school prospect into instant stardom with the Hokkaido Nippon-Ham Fighters.  His move to Major League Baseball drew intense interest from several teams, with the Rangers making the high bid (under the old posting system) of $51.7MM just for the rights to talk terms with Darvish, eventually signing him to a six-year, $56MM deal.
Market
While Darvish has drawn significant interest from at least six teams, there haven't been too many rumblings about Darvish or other top free agent hurlers given that the Shohei Ohtani chase has so dominated the offseason pitching market.  Now that Ohtani has agreed to join the Angels, you can expect a least a few of the finalists in the Ohtani sweepstakes to turn their attention to Darvish, even though the veteran pitcher comes at a vastly higher price. Interest should be robust.
The Cubs have already made one notable rotation signing in Tyler Chatwood, though adding Darvish would further bolster an already-strong rotation.  The Dodgers are also deep in pitching options, though they could explore a reunion with Darvish to guard against further rotation injuries.  A return to the Rangers doesn't seem very likely, while San Diego, San Francisco or Seattle are also longer shots based on costs, though the Mariners seem to be taking such an aggressive approach to this offseason that they can't be totally ruled out.
Let's not overlook the Angels themselves as possible candidates, as there has been some light speculation that Darvish and Ohtani could aim to be on the same team; the two are friends and Darvish is one of Ohtani's idols.  Anaheim has some payroll room even after extending Justin Upton, and with Darvish added to the promising but injury-riddled rotation, the Halos could even look to trade one of their excess starters in their attempts to add second base help.
The Twins and Cardinals have been linked to Darvish this winter, though St. Louis has already made one notable rotation addition and could be more focused on adding a big bat.  Minnesota is something of a surprise suitor for Darvish on paper, though the club has enough open payroll space in future seasons that signing Darvish is actually feasible.  (The Brewers are also a possible fit for the same reason.)  The Orioles and Phillies badly need arms but the former won't meet Darvish's price and the Phillies may be a year away from augmenting their rebuild with big-ticket free agents.  The Astros may prefer to earmark future money on extending their core players, though they make some sense for Darvish if they wanted to safeguard their rotation against Dallas Keuchel possibly leaving for free agency after 2018.
Expected Contract
MLBTR projected Darvish to land a six-year, $160MM contract this winter, which would work out to the fifth-highest average annual value given to any pitcher in baseball history.  It's a big investment given Darvish's age and the miles already on his arm, though it also looks to be market value for such an ace-level hurler that reaches free agency.
Photo courtesy of USA Today Sports Images