JANUARY 18: Washington has announced the signing.
JANUARY 15, 2:14pm: Ken Rosenthal of The Athletic reports that the two sides have reached an agreement, pending a physical (Twitter links). The contract contains an additional $2.25MM worth of incentives that can be unlocked based on plate appearances.
10:01am: The Nationals are nearing a deal with infielder/outfielder Howie Kendrick, according to Bob Nightengale of USA Today (via Twitter). The prospective contract would promise the Reynolds Sports Management client $7MM over two years.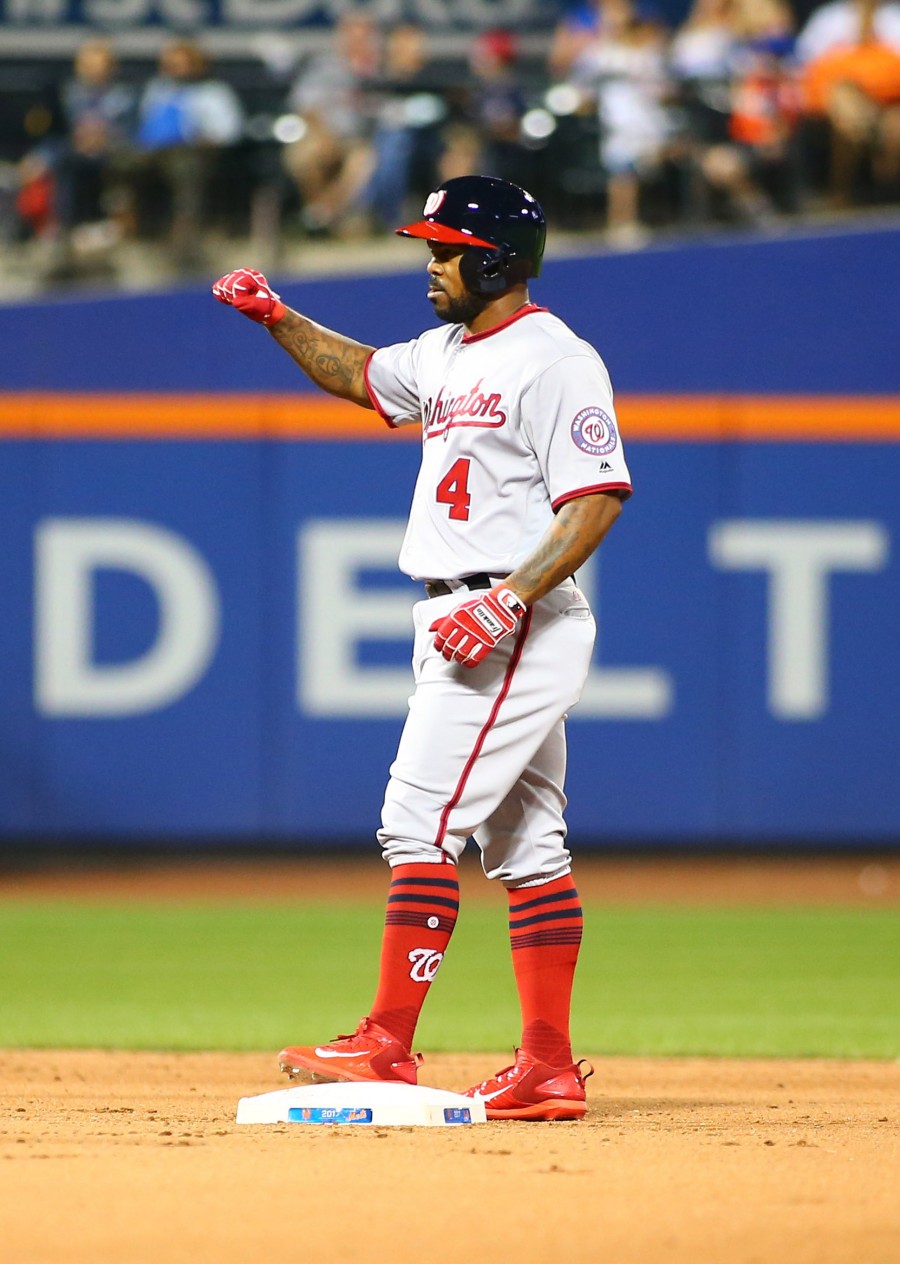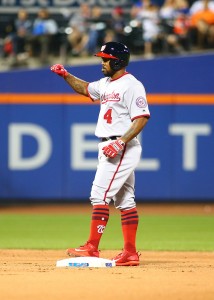 If the contract is finalized, Kendrick will return to the place that he thrived in a late-season stint in 2017. His role is not immediately clear, but odds are he'll see time around the infield as well as the corner outfield. Most importantly, perhaps, adding Kendrick will help the Nats ease the burden on All-Star second baseman Daniel Murphy as he returns from microfracture surgery.
In the aggregate, bringing back Kendrick at this price tag seems to make quite a lot of sense for the Nats. He represents a quality reserve and insurance policy at every position but short and center (along with the battery, of course). Star third baseman Anthony Rendon has had his share of nicks over the years. Outfielder Adam Eaton is returning from ACL surgery, so Kendrick can help reduce his wear-and-tear as well. Kendrick's righty bat is a natural platoon match with Eaton and fellow corner outfielder Bryce Harper, each of whom hits from the left side, so he can readily spell either over the course of the season.
[RELATED: Updated Nationals Depth Chart]
MLBTR had predicted that Kendrick would get a two-year pact, but at a loftier overall guarantee ($12MM). That reflected not only his long history of solidly above-average production, much of it as a regular at second base, but also a quality output in the 2017 campaign. While he was banged up at times, Kendrick produced on both sides of the mid-season swap that sent him to Washington from the Phillies, ending the year with an overall .315/.368/.475 batting line through 334 plate appearance. And Kendrick has a lengthy record of durability before that.
Between 2010 and 2014, Kendrick functioned as the Angeles' everyday second bagger. He thrived without standing out in any one area, averaging a .288/.332/.420 batting line with 11 homers and twelve steals per year while generally grading as a plus in the field. After moving to the Dodgers in 2015, though, Kendrick's defensive grades at his accustomed position slipped. That spurred a move to the corner outfield, where he has been viewed as a roughly average performer, in a 2016 season that was Kendrick's worst at the plate since he established himself as a big leaguer.
While the 2017 campaign represented something of a return to form, then, expectations will remain in check. Kendrick is already 34 years of age, after all. With the various cracks that have formed in his game, it's not surprising to see him sign into a situation where he won't be expected to play every day.
Entering the winter, the Nats justifiably felt most of the pieces were in place for a strong 2018 roster. Even while exploring larger moves — none of which has yet come to fruition — the team has steadily added role players over the course of the winter. Kendrick joins reliever Brandon Kintzler as a 2017 deadline acquisition who was brought back, while the team slotted Matt Adams in as its reserve first baseman and lefty bench bat. Upgrading the catching situation stands out as a remaining possibility, while both the rotation and relief unit could surely still be improved as well.
Photo courtesy of USA Today Sports Images.