Jonathan Lucroy went into the offseason as the most prominent free agent catcher available, though with February just a day away, Lucroy is still looking for his next team.  Yesterday's news of an agreement between Alex Avila and the Diamondbacks took yet another potential landing spot off the board for Lucroy, leaving him with a rapidly narrowing list of options as Spring Training approaches.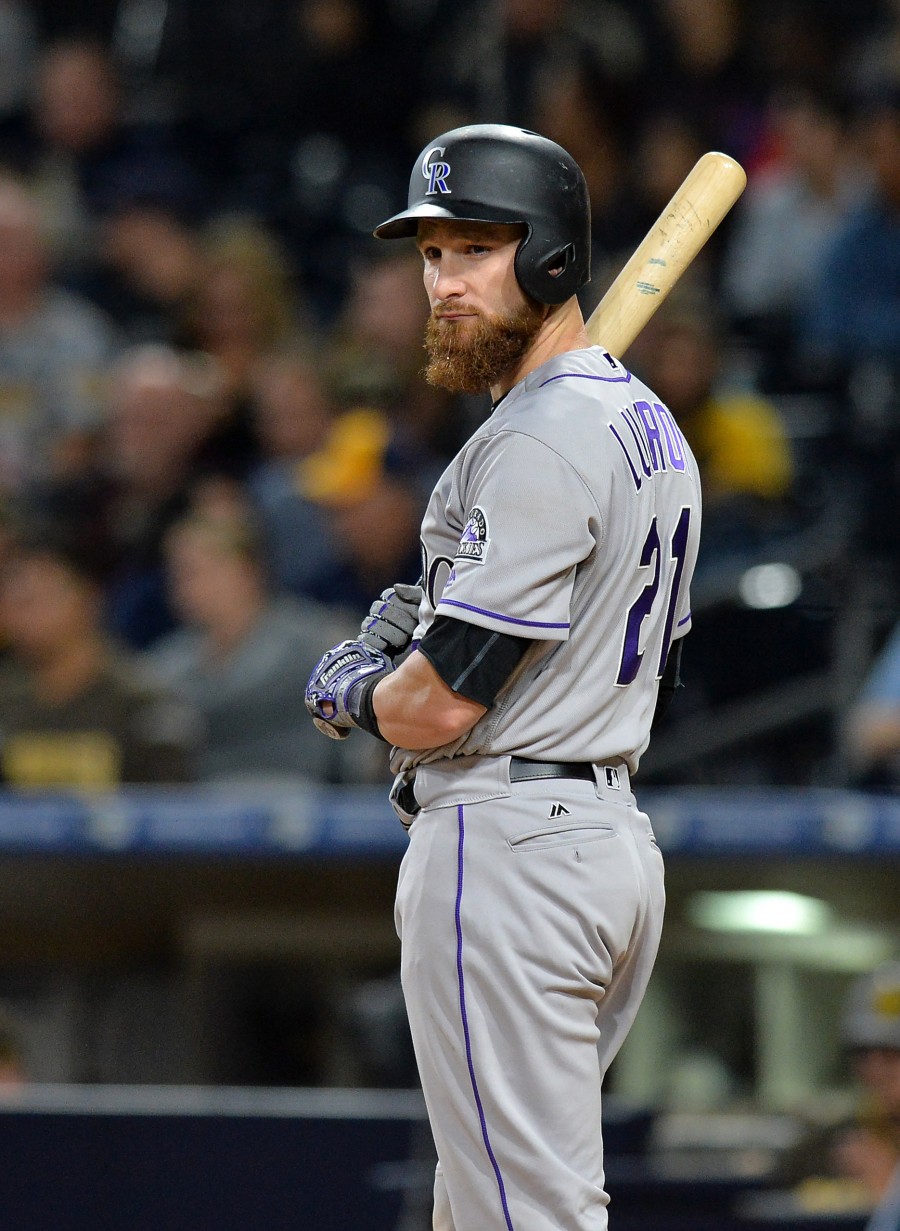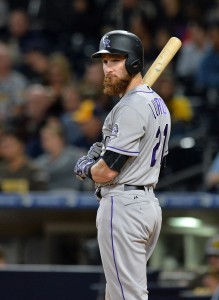 While Lucroy is far from the only notable player whose market has stalled in this unprecedentedly-slow free agent season, his case is a particularly interesting one given the traditional lack of catching depth around baseball.  There was certainly reason for teams to have concern about Lucroy heading into the winter, most notably his decline in power and framing ability and his massive slump in the first half of the 2017 season, yet you'd think that a player with Lucroy's track record would've found some type of acceptable contract given how often teams require an upgrade behind the plate.  It was just in 2016, remember, that Lucroy hit .292/.355/.500 with 24 homers over 544 plate appearances.
As it happened, however, Lucroy seems to have run into something of a perfect storm of circumstances.  Beyond just his down 2017 season and the overall free agent deep freeze, the catching market was further crowded by the presence of J.T. Realmuto and Yasmani Grandal as trade candidates.  Lucroy also happened to hit free agency in a winter when most of the contending teams were pretty set behind the plate.  The D'Backs and Rockies both had holes at catcher, though Arizona went with Avila while Colorado signed Chris Iannetta despite some known interest in bringing Lucroy back to Coors Field.
Beyond just the contenders, a larger-than-usual number of teams in various stages of rebuilding phases haven't had interest in spending significant dollars on a catcher (or, Lucroy may not have interest in finding himself traded at the deadline for the third consecutive year, which would be a distinct possibility if he joined a losing team on a pillow contract).  The White Sox gave Welington Castillo a two-year deal, while other catchers have inked one-year Major League pacts or minor league contracts to serve in backup roles.
MLB Trade Rumors ranked Lucroy 20th on our Top 50 Free Agents list, projecting him for a two-year, $24MM deal.  Finding even that modest contract seems unlikely at this point, though that could open the door for more teams to some looking at Lucroy as a potential bargain.  Here are some of the candidates…
Mets: Lucroy reportedly drew some interest from the Amazins earlier this month, and they certainly fit the description of a team that could turn to Lucroy if (or now that) his price tag can fit into their limited budget.  Steve Phillips of MLB Network Radio on SiriusXM (Twitter link) outlined some of the reasons for a Mets/Lucroy connection this morning, calling him "a perfect fit" given Travis d'Arnaud's defensive limitations and the fact that d'Arnaud could either be retained as a non-costly backup or perhaps shopped himself in trade talks.
Astros: Aside from the Mets and Rockies, there has been very little buzz about Lucroy on the rumor mill this winter, to the point that this item from Jon Heyman back in November about Houston's interest in Lucroy represents the only other team linked to the catcher this offseason.  In the two and a half months since Heyman's report, the Astros agreed to a $6.7MM arbitration-avoiding deal with Evan Gattis and plan to use him as their primary DH, and also signed Tim Federowicz as minor league depth to battle with Max Stassi for the backup job.  A catcher/DH timeshare between Lucroy and starter Brian McCann would've been creative, though it doesn't seem like the Astros still seem like plausible suitors.
Nationals: Unwilling to deal their very best prospects to Miami for Realmuto, the Nats could pivot away from a trade and instead sign Lucroy to supplant Matt Wieters as the everyday catcher.  Lucroy could potentially be a open to a discount to play for a World Series contender like Washington, and even a two-year deal would make a him a nice bridge to Pedro Severino if the Nationals still see the youngster as their catcher of the future.  One obstacle: after getting burned on the Wieters contract, could the Nats be wary about signing another veteran catcher showing signs of decline?
Athletics: In the wake of Bruce Maxwell's arrest on aggravated assault and disorderly conduct charges, GM David Forst said that the A's were still counting on Maxwell as their first-choice catcher heading into 2018.  With Lucroy still on the market months later, however, the A's might take advantage of an opportunity to land a potential star catcher at a lower price.  As mentioned earlier, however, Lucroy might be hesitant to join a team that could again make him a trade deadline chip.
Orioles: Dan Duquette is no stranger to signing free agents still lingering on the market in February.  Top prospect Chance Sisco is slated for regular duty next season, though since 2018 is clearly a go-for-broke season for the O's with so many big names (Manny Machado, Adam Jones, Zach Britton, Buck Showalter, and Duquette himself) entering the last year of their contracts, the team might want more of a proven veteran presence behind the plate.
The field: You could stretch and make cases for such teams as the Red Sox, Indians, Brewers, Rangers, Cubs, or Angels as potential Lucroy suitors, though these teams range from "probably only in the event of another trade" or "major longshots."  Still, we could be in for a wild February of player movement given how much has yet to be decided within the free agent market.  It isn't out of the question that further trades could open up a spot for Lucroy on an unexpected roster, and an injury in Spring Training could also create a new suitor out of nowhere.
Where do you think Lucroy will be playing come Opening Day? (poll link for Trade Rumors mobile app users)
Photo courtesy of USA Today Sports Images