Though we noted Blue Jays righty Marco Estrada as a possible trade candidate in our first ranking of the 50 top trade deadline assets, he only rated mention on the outside of the list. To that point of the season, after all, Estrada had largely been ineffective. With a $13MM salary, there wasn't a ton of appeal in a player who'll turn 35 in early July.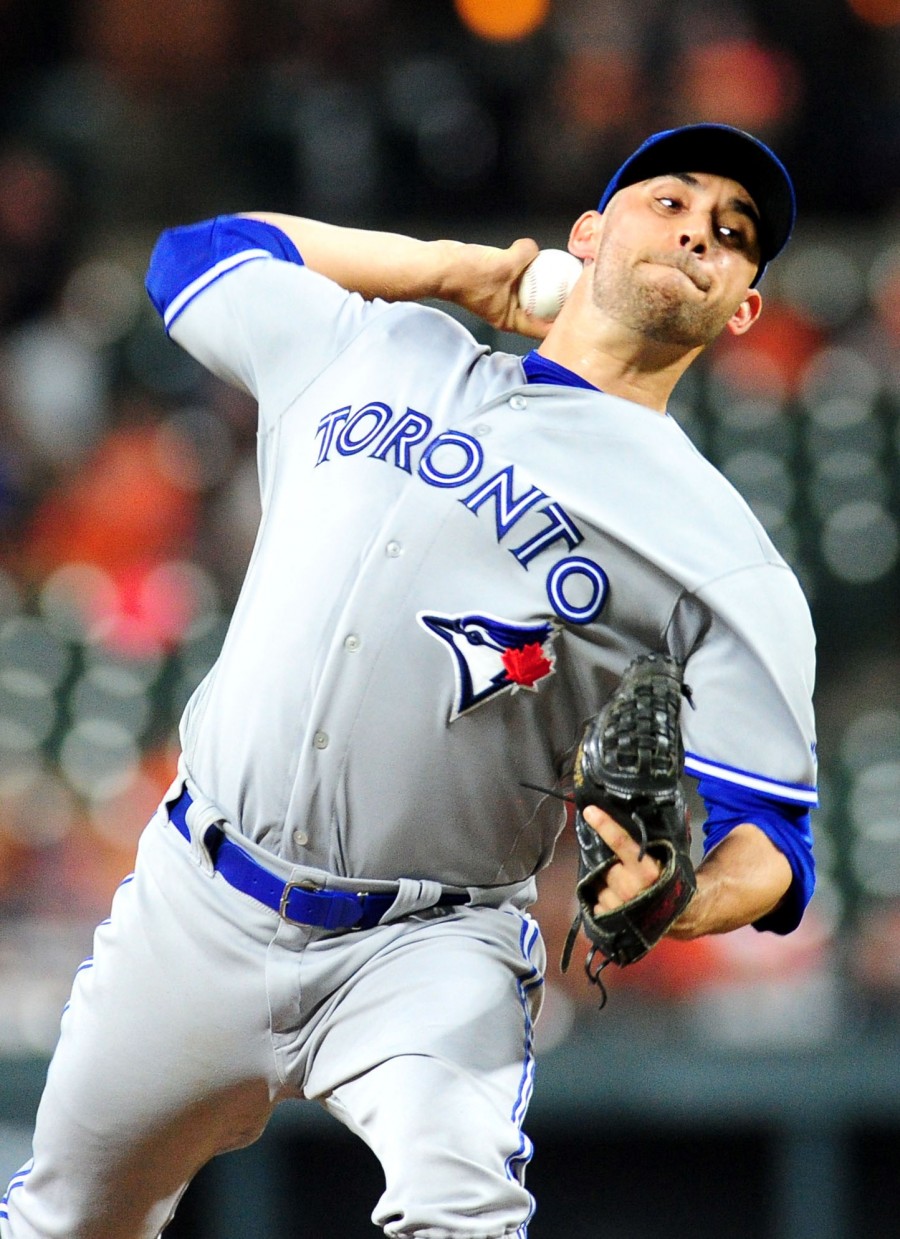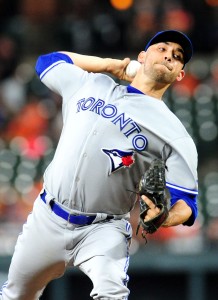 That situation, however, is beginning to change. Estrada has been one of the better starters in baseball over the past month, accumulating an even 1.0 fWAR over the past thirty days — something only ten other hurlers in the game have accomplished. In his last four outings, in particular, he has worked to a 1.75 ERA with 26 strikeouts against five walks.
How has it happened? It's a bit difficult to say for sure, as there haven't been any truly dramatic swings in his approach or stuff. But his fastball sure has been more effective: it was valued at -1.53 runs per one hundred pitches through May, but has jumped to a +4.27 valuation on a rate basis in June. And Estrada has been pumping first-pitch strikes at a greater rate in the past month as well (going from 63.4% to 69.5%). Meanwhile, the shape of his changeup has altered somewhat, exhibiting less horizontal and slightly more vertical movement over his past four starts.
These changes are subtle enough that they may not really reflect much at all of substance. The primary drivers, perhaps, still need to be sussed out and assessed for sustainability. But it does not seem that Estrada has simply been the beneficiary of a correction in batted-ball fortune. Statcast suggests he deserved the poor outcomes that befell him through the end of May, and has simply been much better at limiting good contact since.
In the aggregate, it's certainly far too soon to declare Estrada a newfound ace. In all likelihood, his true talent at this point pegs him as a solid hurler who could help a contender fill out a competitive rotation.
That general impression is buttressed by a review of Estrada's past several seasons. Upon landing in Toronto, he had great results in 2015 and 2016 before a downturn last year. But his underlying statistics have been fairly consistent all along. In total, over 627 1/3 innings with the Jays, Estrada owns a 3.96 ERA with a 4.40 FIP, 4.91 xFIP, and 4.57 SIERA. To the extent it's reasonable to anticipate that he will outperform the ERA estimators somewhat, it's likely not wise to hope he'll do so by any great margin.
Barring a sustained run over the next month, Estrada likely won't generate a huge amount of excitement at the trade deadline. But he increasingly looks like a solid piece for the right team. He has been good for about thirty starts and 180 frames annually of late, and despite some ups and downs is perhaps reasonably viewed as a sturdy back-of-the-rotation arm overall.
As the above-linked list of top deadline candidates shows, the crop of rotation targets is rather thin at present. The Jays surely won't be able to draw any significant offers of young talent for Estrada. But perhaps they'll manage to offload a decent chunk of his remaining salary obligations next month. That's not to say it's any kind of sure thing that he'll end up elsewhere. After all, we've wondered previously whether the veteran hurler would leave the Jays, only for him to agree to successive contracts just before reaching the open market (see here and here).
Photo courtesy of USA Today Sports Images.