As the non-waiver trade deadline draws nearer, Zach Britton will be among the most oft-speculated and oft-rumored players to be on the move. It's difficult to fathom a scenario in which the Orioles don't trade their longtime closer, given that the alternatives are losing him for nothing or issuing a qualifying offer worth more than $18MM to a player who has currently thrown 41 2/3 innings dating back to Opening Day 2017.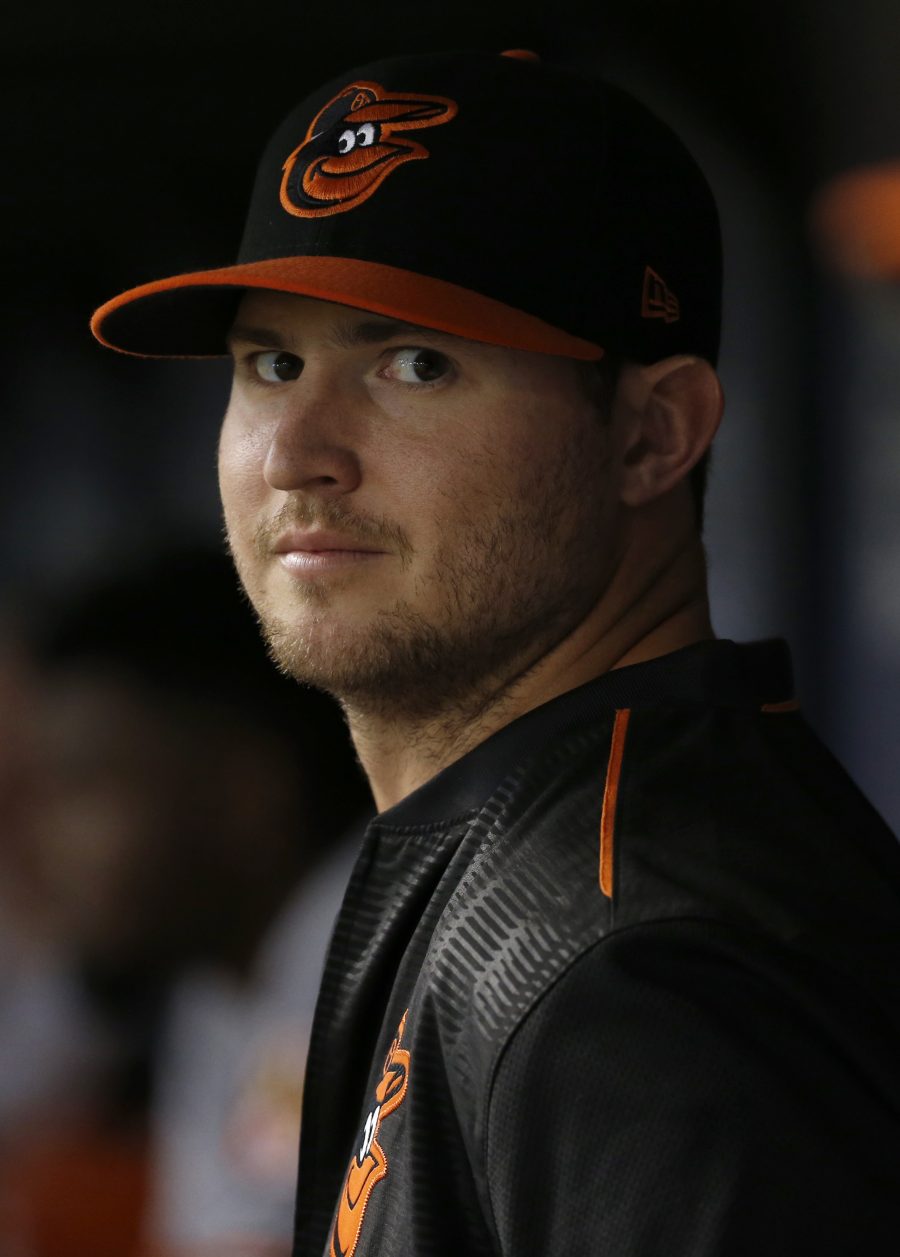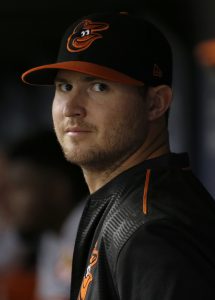 It's that level of uncertainty surrounding Britton, though, that makes his trade candidacy particularly intriguing. It stands to reason, of course, that several teams will be interested in the once-dominant lefty. FanRag's Jon Heyman reports that the Astros (who nearly acquired Britton last July) and Indians are already in on Britton. It's reasonable to expect that virtually every team within a stone's throw of contending will check in on Britton (or already has checked in on Britton) between now and the deadline. But should Britton be considered a premium trade chip?
Britton is teeming with name value — and with good reason. From 2014-16, he was very arguably the best relief pitcher on the planet. Over that three-year stretch the southpaw posted a 1.38 ERA with 9.3 K/9, 2.4 BB/9, 0.3 HR/9 and a historic 77.9 percent ground-ball rate in 209 innings. He set the all-time record for single-season ground-ball rate in 2015 and then broke his own record a year later when a staggering 80 percent of balls put in play against him were hit on the ground. Britton missed bats and limited walks, and it was virtually impossible to lift the ball against him. He was an absolute buzzsaw in the ninth inning. No relief pitcher in the game topped Britton's 9.5 RA9-WAR in that time.
In the time that has followed, however, Britton has seen his 2017 season cut roughly in half by forearm injuries. Then, in the offseason, he suffered a ruptured Achilles tendon that required surgical repair and ultimately kept him on the shelf until mid-June. He's only just now returned, and he'll have scarcely more than six weeks to show contenders that he's worthy of being deemed an impact reliever once again. Had Britton been his usual self in 2017, perhaps it'd be worth giving him the benefit of the doubt on the heels of a non-arm injury. But the 2017 version of Britton, in spite of a solid 2.89 ERA, simply didn't look all that dominant.
Last year's 18 percent strikeout rate (7.0 K/9) was Britton's lowest since moving to the bullpen in 2014. His 11.5 swinging-strike rate was his lowest as a reliever by nearly five percent, and his 31.8 percent chase rate was six percent lower than his 2015-16 peak. Britton still induced grounders at an elite rate (72.6 percent), but not at the historic levels he'd reached in the three preceding seasons. And after walking just 6.9 percent of the hitters he faced from 2014-16, Britton walked 11.2 percent of his opponents last season en route to a 4.34 BB/9 mark. Britton was a good reliever last season, but he wasn't elite and didn't perform at a level commensurate with his $11.4MM salary.
Britton still received a raise to $12MM, though, even after the Orioles knew he'd require surgery to repair his ruptured Achiles, and that salary is all the more problematic now in 2018. Britton is owed about $6.45MM through season's end, as of today. (It'd be about $3.94MM on the day of the non-waiver trade deadline.) That's a rather significant sum for a team in the middle of the season — especially with the number of contenders who are either over the luxury tax limit (Nationals, Red Sox) or trying hard to remain slightly south of it (Yankees, Dodgers, Giants).
So far in 2018, Britton has only faced 17 batters and totaled 4 1/3 innings of work, so it's hard to glean all that much from his early results. That said, it should be of at least mild concern that his average sinker is down from 96.1 mph in 2017 to 93.7 mph in 2018. He's allowed just one hit in facing those 17 opponents and picked up five strikeouts, but he's also walked four of them and thrown a first-pitch strike to just eight of them. That wouldn't be especially concerning in a vacuum, but given the backdrop of last season's control issues, it's hardly promising to see Britton struggling with to locate the ball early out of the gates.
Clearly, there's still time for Britton to rebuild his trade value. Even if his velocity doesn't trend all the way back up, he'd be plenty appealing if he could scale back the walks and continue inducing grounders at an elite level. The O's could (and should be willing to) increase his trade value by agreeing to pay down some or all of his significant salary, but that hasn't been the front office/ownership's M.O. in recent years. (To the contrary, the O's have parted with Competitive Balance draft picks in order to shed relatively minimal commitments to relievers Ryan Webb and Brian Matusz.)
Britton's trade candidacy, perhaps more than any other player who is likely to be moved this summer, is punctuated by "ifs." If his velocity returns, if his control improves, if last year's lack of whiffs proves to be a fluke and if the Orioles are willing to absorb some salary, he may very well end up looking like the premium trade chip that many expect him to be based on his name value. Right now, however, Britton looks like a solid but expensive reliever whose on-field results haven't lined up with that name value in nearly two calendar years.
Photo courtesy of USA Today Sports Images.