For at least the past year, a pair of right fielders – the Dodgers' Yasiel Puig and the Tigers' Nicholas Castellanos – have been among the majors' biggest potential trade chips. Neither player has gone anywhere to this point, but it now looks like only a matter of time before both Puig and Castellanos don new uniforms.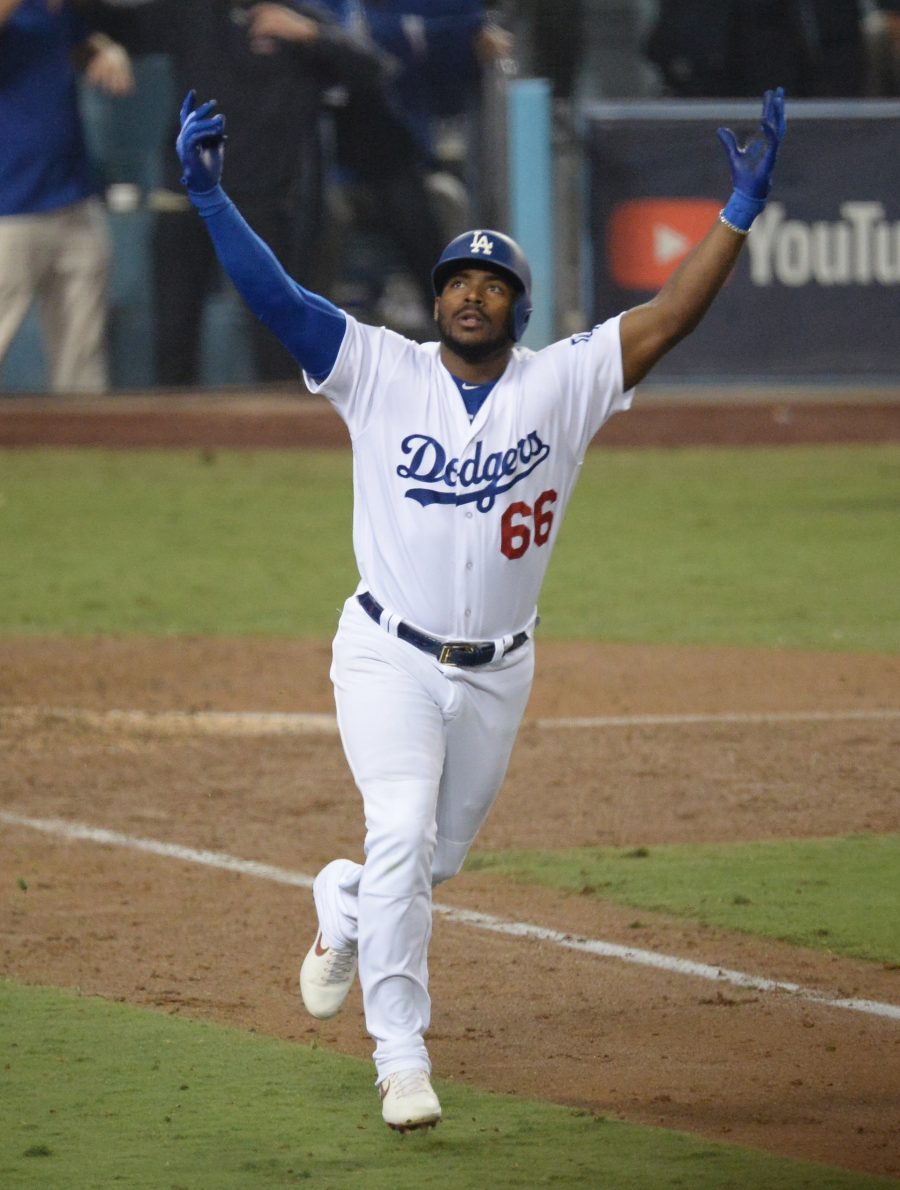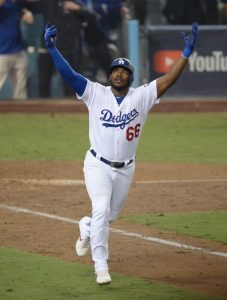 During this week's Winter Meetings, reports surfaced indicating the Dodgers are "actively" attempting to trade Puig and the Tigers are "determined" to ship out Castellanos. As of now, Puig and Castellanos haven't been connected to the same teams in the rumor mill, but it stands to reason they'd have similar suitors. Los Angeles may even replace Puig with Castellanos, who would likely offer analogous on-field value and perhaps cause fewer behind-the-scenes headaches.
A native of Cuba, Puig signed with the Dodgers to great fanfare in 2012 and made a dazzling debut the next season, when he was as captivating as he was productive. The early version of Puig – the one who often inspired awe at the plate, in the field and on the bases – was not only a perfect fit for Hollywood, but he was also among the majors' elite players. From 2013-14, Puig's first two seasons, only Mike Trout, Miguel Cabrera, Andrew McCutchen and Paul Goldschmidt finished ahead of him in wRC+ (153). Meanwhile, just those four and 10 other position players outdid Puig in fWAR (9.5), despite the fact that he accrued fewer plate appearances than everyone near the top of the leaderboard.
Had Puig continued to produce at anything resembling the blistering pace of his first two seasons, it's possible the Dodgers may have worked to extend him by now. Instead, the 28-year-old's numbers nosedived after his second season, and his relationship with the Dodgers has soured along the way. Thanks in part to those factors, Puig's entering his last year of team control, and it seems like a strong possibility that he has taken his final at-bat with the championship-contending Dodgers.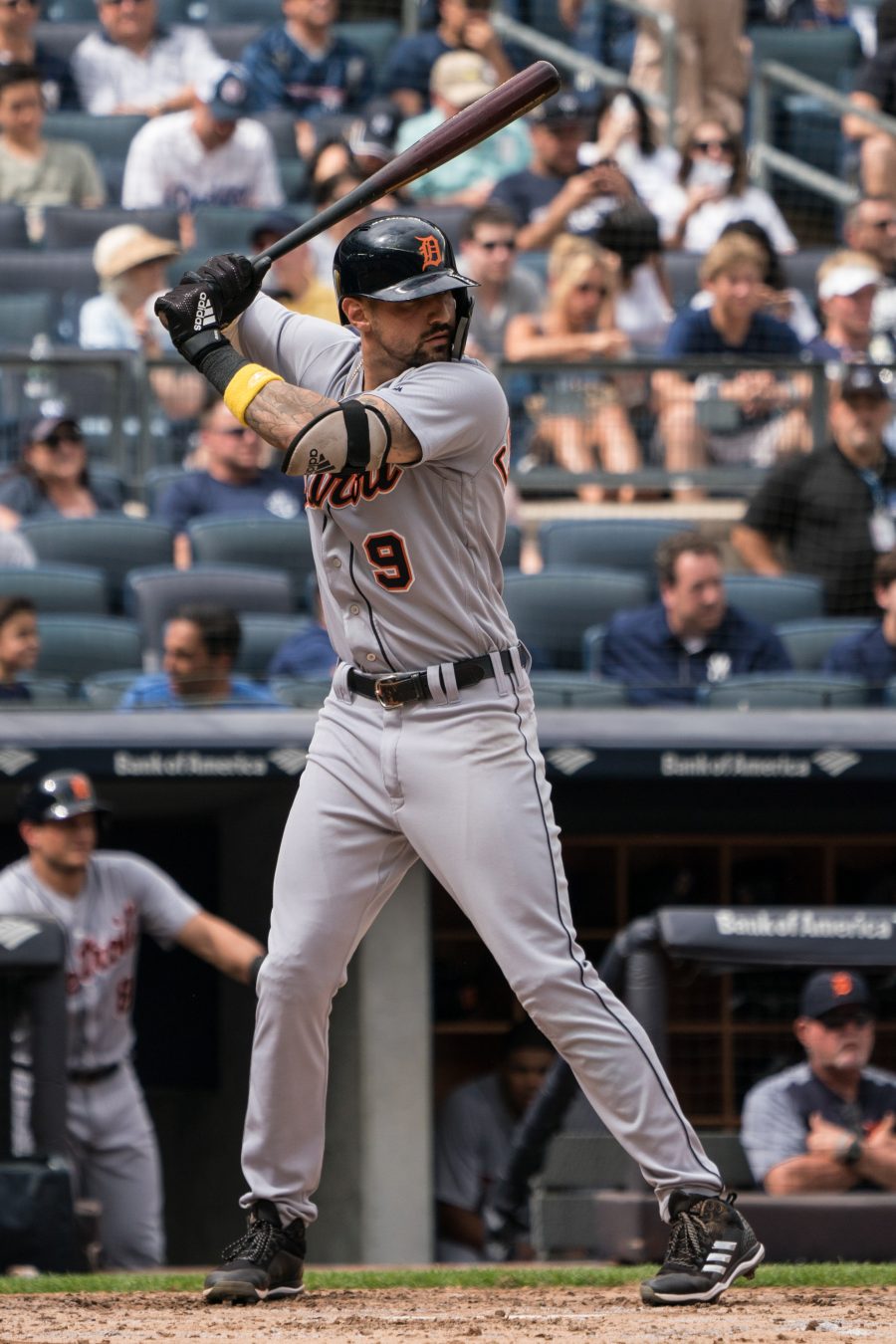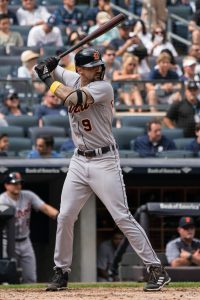 There haven't been any reports of problems between Castellanos and the Tigers, on the other hand. Nevertheless, as a team in a rebuild, Detroit's positioned to bid goodbye to Castellanos – whom it chose in the first round of the 2010 draft. Like Puig, the soon-to-be 27-year-old Castellanos is entering his final season of control, and the two players are projected to earn matching $11.3MM salaries in 2019. The similarities continue in the form of their respective outputs dating back to 2016, Castellanos' breakout season.
Since Castellanos finally began living up to the billing he had as a prospect, he has accumulated 1,790 PAs and 7.0 fWAR on the strength of a .285/.336/.495 batting line – good for a healthy 121 wRC+. During the same period, Puig totaled far fewer PAs (1,382) but still managed 5.8 fWAR, thanks largely to a .264/.334/.470 slash and a 115 wRC+. Puig also swiped 35 bases, easily trumping Castellanos' seven, and destroyed his fellow trade candidate in the field. From 2016-18, only nine outfielders piled up more Defensive Runs Saved than Puig's 29. Meanwhile, Castellanos has struggled to find a position – he was a butcher at third base from 2016-17 and also fared poorly in the outfield last season. Consequently, Castellanos' future may be at first base or designated hitter.
Aside from their dissimilarities in the field and on the bases, the two right-handed hitters have also provided their offensive production in different ways. Castellanos tortured left-handers from 2017-18 – a 308-PA sample in which he slashed .338/.386/.585 (159 wRC+) – whereas Puig was borderline unplayable versus southpaws in the same span. Although Puig was a formidable presence against lefties earlier in his career, they held him to a feeble .197/.292/.320 line and a horrid 66 wRC+ over the previous two seasons and 259 PAs. As a result, the Dodgers limited his playing time when a righty wasn't on the hill last season, reportedly leading to discontentment from Puig and an open-minded attitude toward a trade.
Both Puig and Castellanos may well have new homes come 2019, potentially joining the top free-agent corner outfielders – Bryce Harper, Michael Brantley and McCutchen – in that regard. McCutchen's already off the board, and for teams that aren't in position to ink Harper to a record contract or hand Brantley a lucrative multiyear payday, Puig and Castellanos could represent appealing alternatives. The question is: Which player would you rather have?
(poll link for app users)
Photos courtesy of USA Today Sports Images.