David Freese is best known for one small stretch of baseball – the 2011 World Series – in which his .348/.464/.696 slash in 28 plate appearances helped lead the Cardinals to a title and earn him World Series MVP honors. However, as great as Freese was during the Cardinals' triumph over the Rangers seven years ago, he's no one-hit wonder. Freese has been a solid major leaguer since his career began in 2009, evidenced by his .276/.351/.422 line (115 wRC+) with 110 home runs and 19.9 fWAR with the Cards, Angels, Pirates and Dodgers. Now 36 years old, Freese isn't showing any serious signs of slowing down.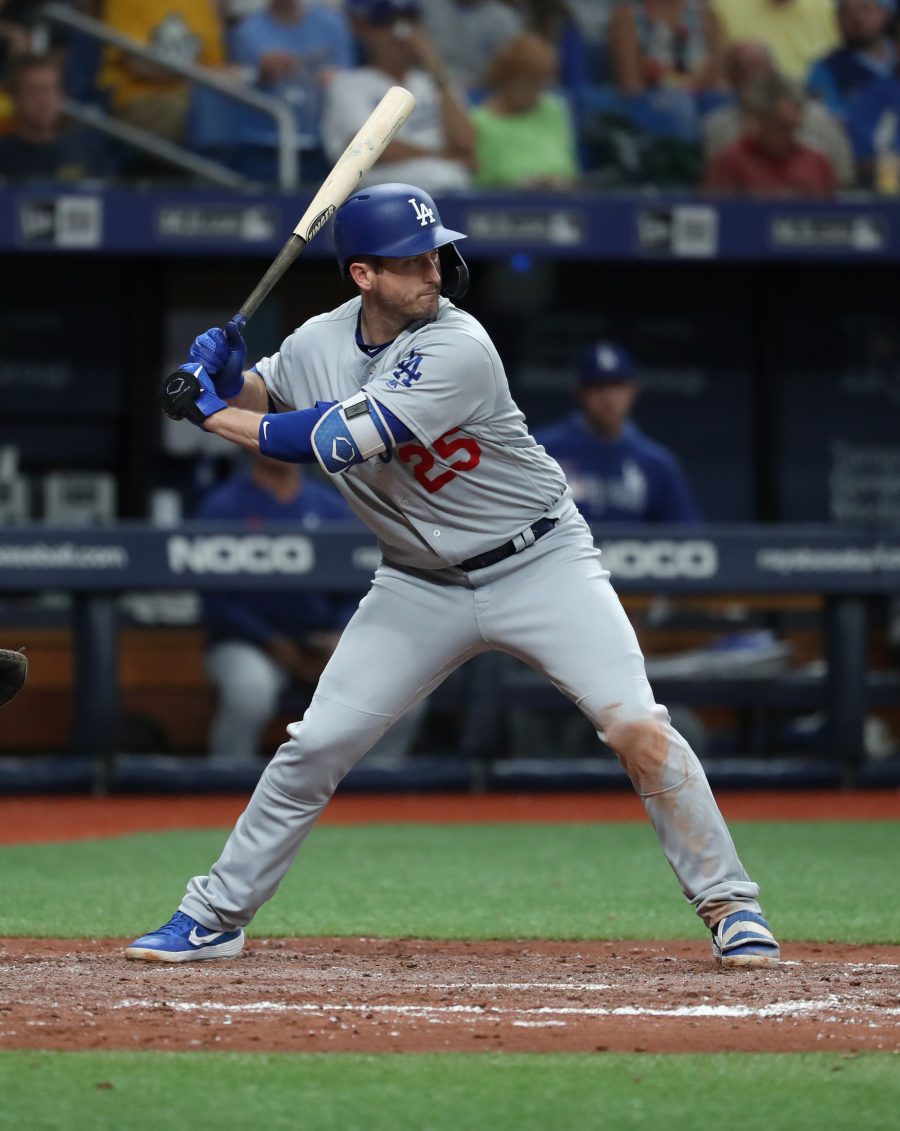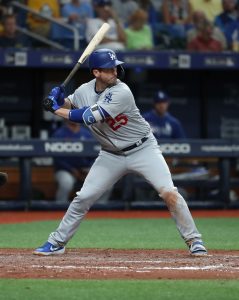 With the Pirates out of contention at the end of last August and facing Freese's impending trip to free agency, they traded him to the Dodgers. Los Angeles was enamored enough of Freese, who thrived with the club over a small sample last season, that it re-signed him to a one-year, $4.5MM guarantee almost immediately after its World Series loss to Boston. Seven months later, it's looking like a fantastic decision on the Dodgers' part.
A third baseman for most of his career, Freese has essentially been a first base-only option for the Dodgers this year. From an offensive standpoint, first is one of the most demanding positions in the game, and Freese has handled it with aplomb. The right-handed hitter has  batted an eyebrow-raising .308/.419/.635 with eight home runs and a .327 ISO through 124 plate appearances, pulverizing both same- and left-handed pitchers along the way. Of hitters who have come to the plate at least 120 times this year, Freese's 177 wRC+ ranks fifth.
Is Freese this good? Considering what he has done over the life of his career, no. However, the veteran has made real strides in his advanced age. His 16.1 percent walk rate is nearly twice his lifetime figure, while his strikeout percentage (21.8) is down a bit relative to his career. At the same time, Freese is making far more hard contact and less soft contact than usual, according to FanGraphs, and putting the ball more in the air and less on the ground than he has in any other season. His 10.2-degree launch angle is far above his usual norm, per Statcast. All of that's a recipe for added power. Interestingly, Freese is hitting to the opposite field more, though it certainly hasn't led to a decrease in meaningful contact.
Freese's .348 batting average on balls in play indicates good fortune has been on his side, especially for a slow runner, but it's not a bloated figure in his case. He has posted a .343 lifetime BABIP, after all. On the other hand, Freese's .442 weighted on-base average – which sits third in the majors – definitely isn't going to hold. However, his .395 expected wOBA sits 17th and isn't indicative of a player who's at high risk of seeing his production crash to Earth.
Freese may no longer be an everyday player, but unlike most major leaguers in their late 30s, he remains a valuable contributor. Not only could Freese help the title-contending Dodgers to a World Series in 2019, but it appears he'll encounter a fair amount of interest in free agency in the offseason. That's if the Dodgers don't re-sign him first, of course.
Photo courtesy of USA Today Sports Images.