You already know the essentials here. Mike Moustakas has twice entered the open market in apparent position to secure a strong, multi-year contract. And he has twice come away with a one-year pillow deal (in each case involving a mutual option that mostly functions to defer some salary). As he closes in on his 31st birthday at the tail end of the 2019 season, Moustakas is still playing well. Can he finally hit it big in free agency? Or will he again be forced to go year-to-year?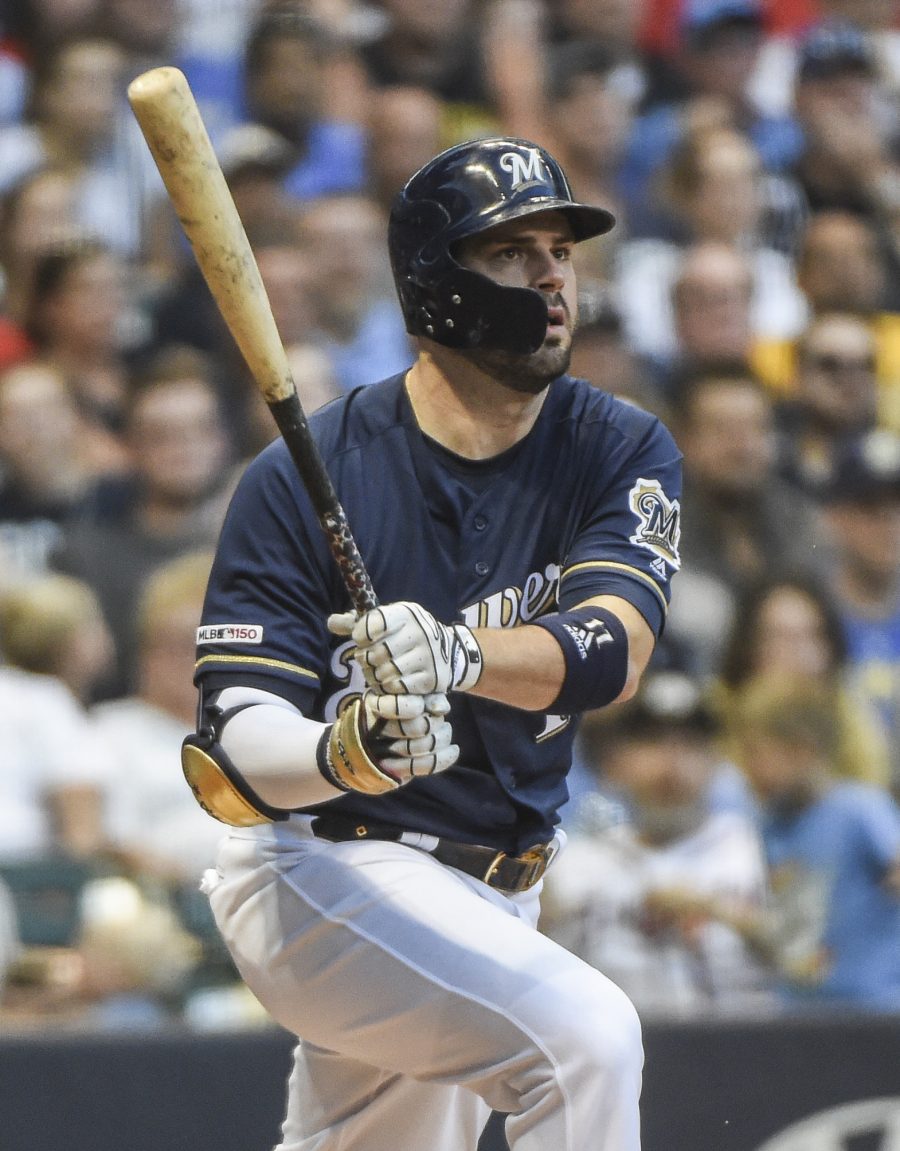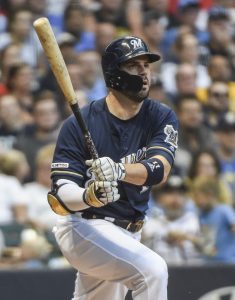 When Moustakas first prepared for free agency, entering his age-29 season, he seemed a good bet for a rather hefty contract. He had bounced back well from an injury-limited 2016 campaign; rejecting a qualifying offer was a foregone conclusion. Last winter, the value was down a bit, as were the expectations, but Moustakas still seemed to carry the profile of a player that could hold down regular playing time for a contender. He got a bigger contract, but only a single-season promise.
Fool me once, fool me twice … how about a third time? If the season ended today, I'd be on board once again with predicting multiple seasons at a strong salary. His prior forays may not have ended as hoped, but Moustakas has now twice disproved the doubters. He's much the same player as ever … thus knocking down some of the biggest questions raised. And there are also some notable shifts in his profile that enhance his appeal.
Offensively, Moustakas hasn't undergone any reinventions. Instead, he has more or less been the best possible version of himself in 2019. His 123 wRC+ matches his career-best mark from his breakout 2015 season. He's still tough to strike out (16.8%) and is sporting a career-best 8.3% walk rate. Moose is stinging the ball (career-best 43.0% hard-hit rate) and spraying it to all fields more than ever, even while carrying a career-best .276 isolated power mark and setting a pace to challenge his personal-high of 38 home runs (he has 26 through 410 plate appearances).
Even if we bake in a bit of regression, we're looking at a pretty strong baseline here. Moustakas has been about 15% better than the league-average hitter over nearly a five-year span. He has stayed in range of that performance level, establishing quite a consistent path. And he has even ironed out his platoon splits this year, performing a touch better against left-handed pitching than against righties. That shift actually accounts for most of Moustakas's overall improvement at the plate and could be an interesting development in its own right, though it's tough to assess whether it's sustainable. The cherry on top offensively? Moustakas appears to be executing better on the bases, with Fangraphs' BsR grading him as an approximately average runner this season after panning him in some prior campaigns.
And that's all before we get to the most interesting aspect of Moustakas … his sudden and surprising defensive versatility. He has typically graded well at third base, so it isn't as if the glove was ever considered a weakness. But there was concern that we were seeing the beginning of a downturn when Moustakas drew negative metrics in 2017, even though he bounced back to average last year. There never seemed to be much hope that he'd expand his repertoire.
As it turns out, the Brewers had other ideas … and they were pretty good ones. The club made the bold move of signing Moustakas with full intentions of deploying him at second base. As things have shaken out, he has split his time between second and his accustomed hot corner. And … Moustakas has thrived at both, grading as a net positive at his new spot and turning in revived marks from both UZR and DRS at third base.
Any other questions? How about durability and conditioning? The torn ACL that ended Moustakas's '16 campaign is fully healed. He has never had trouble staying on the field otherwise. While he's still not speedy, Moustakas has restored his average sprint speed to pre-2016 levels and improved his home-to-first time in successive seasons (by measure of Statcast). Scouts throwing shade at his dad bod may well be humming a different tune this winter. By measure of the eye test, at least, Moustakas is carrying a relatively svelte physique at the moment.
Moustakas will always be more moose than antelope, but he's also forcing us to reevaluate what such a creature can do on a ballfield. Right now, Moustakas is maximizing his tools offensively, smoothing some rough edges to various aspects of his game, and showing enhanced defensive value and roster versatility. There are some quality infielders on the upcoming market, most notably hot corner stalwarts Anthony Rendon and Josh Donaldson, but there should still be plenty of places for Moustakas to land. While he'll obviously be entering free agency at a more advanced age than he did in his two prior experiences, the third trip might well end up being his most lucrative.
Photo courtesy of USA Today Sports Images.