Khris Davis has been a remarkably consistent piece of the Athletics' offense since the team acquired him from the Brewers just a couple months before the 2016 season began. A .247 hitter in his final season with the Brewers, Davis incredibly posted that same average from 2016-18 in Oakland. At the same time, the man known as Khrush slammed 133 home runs – at least 42 in each season – while recording a 128 wRC+ during that three-year, 1,916-plate appearance span.
Durability played an important role in Davis' counting stats during his first three years as an Athletic. He appeared in no fewer than 150 games in any of those seasons, though hip, oblique and left hand problems have dogged Davis this year, limiting him to 74 of a possible 91 contests. It hasn't been an ideal outcome for low-budget Oakland, which signed the fan and organizational favorite to a two-year, $33.5MM contract extension entering 2019. Including Davis' $16.5MM salary this season, he's under wraps through 2021 for $50MM. That's a lot for the A's, who – despite being in the thick of the playoff race for the second straight year – haven't gotten the optimal version of Davis.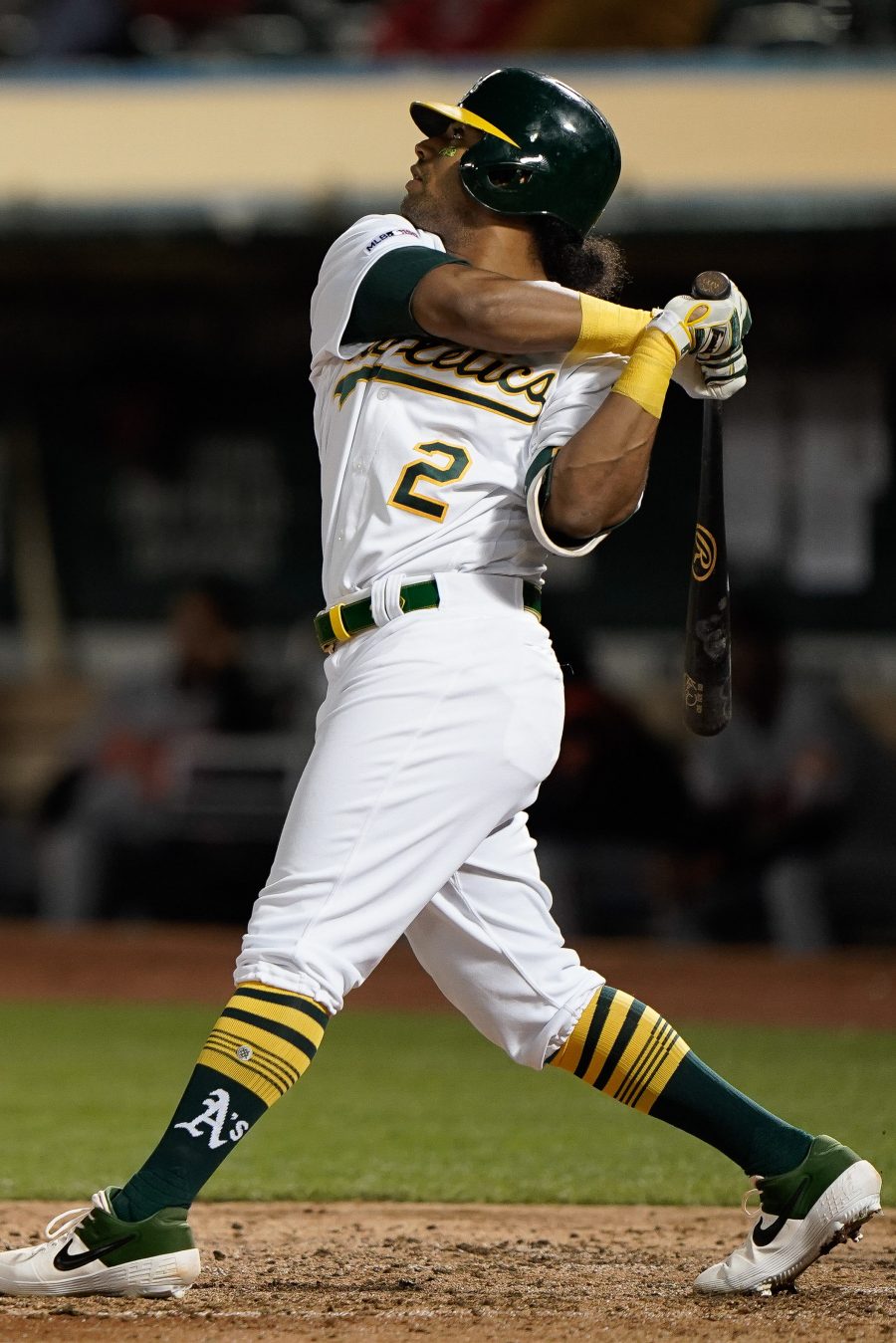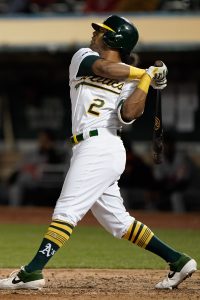 Through 302 plate appearances this season, the 31-year-old Davis has batted a career-worst .236/.305/.433 with a personal-low .196 ISO that sits 91 points below his 2016-18 mark. While Davis does have 16 homers, he's easily on pace for his fewest in a season as an Athletic, and he hasn't hit one since June 18. Moreover, his wRC+ (94) comes in 16 points below the league average for a designated hitter.
This past weekend, Davis explained to Susan Slusser of the San Francisco Chronicle that the pain in his hand has hampered his power, saying: "It's just not as strong as it should be. I've been choking up a little bit, and that's been helping a little, but not a lot of power guys choke up."
Indeed, although a career-high swing percentage (52.7) has led to Davis' greatest contact rate as an Athletic (70 percent), he's not denting the ball to the extent he did in prior years. Davis' average exit velocity has decreased from 92.5 mph to 89.5 since last season, according to Statcast, while his launch angle has plummeted from 18.1 to 12.4. He has also hit 11.7 percent fewer fly balls since then, which helps explain why he's so far from the major league-leading 48 homers he amassed a season ago.
Davis' MLB-best HR total in 2018 played a key part in a .365 weighted on-base average/.378 expected wOBA, but those numbers have sunk to .313/.331 this year. His xwOBA ranks in the league's 48th percentile, while his expected batting average (35th), hard-hit rate (52nd) and expected slugging percentage (65th and down 106 points from 2018) also aren't befitting of a top-rate slugger. Here's an interesting bit of trivia, though: Davis' expected average is – you guessed it – .247.
The right-handed Davis has typically handled both same-handed and lefty pitchers, though not having the platoon advantage has kneecapped him this year. He's hitting an unimposing .226/.297/.392 (83 wRC+) against righties thus far. Per FanGraphs, Davis destroyed pitches in the middle of the zone against RHPs just a season ago, but his success in that portion of the plate (and in other areas) versus righties has dwindled significantly in 2019.
With two-plus months left in the season, Davis has time to reverse his fortunes this year and help Oakland to the playoffs. Owing in some part to injuries, though, one of the game's fiercest sluggers has gone backward in a season where power has run rampant. Considering the hefty investment small-budget Oakland made in Davis coming into the season, it's in obvious need of a turnaround from the typically elite HR hitter going forward.
Photo courtesy of USA Today Sports Images.