Sept. 9: The Athletics have formally announced Luzardo's promotion, adding that they've also recalled right-hander Daniel Mengden from Las Vegas. In order to open a spot on the 40-man roster for Luzardo, outfielder Luis Barrera was recalled to the Majors and immediately placed on the 60-day injured list. The 23-year-old Barrera has been out since late June due to a right shoulder issue. He's yet to play in the Majors but will receive MLB service time for the time he spends on the injured list between now and season's end.
Sept. 8: The A's are calling up top prospect Jesus Luzardo, MLB.com's Martin Gallegos reports (Twitter link).  The star left-hander is expected to join the team on Monday when they begin a series against the Astros.  Another transaction will have to be made before Monday's game to create space for Luzardo on the 40-man roster.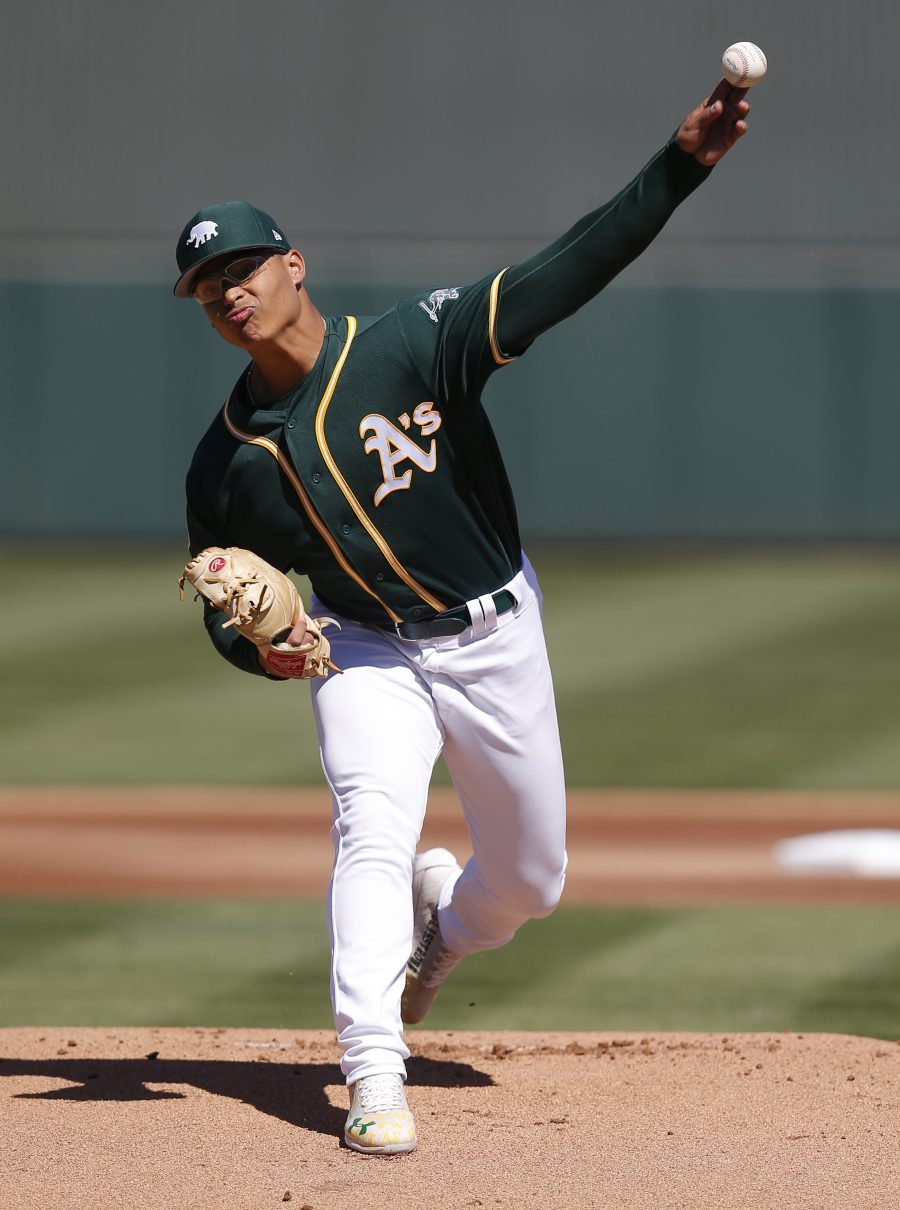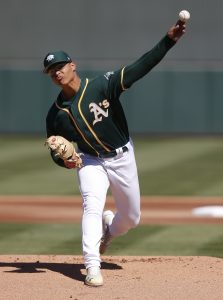 It had been widely expected that Oakland would call on the prized 21-year-old southpaw at some point during the playoff stretch, though had it not been for injuries, Luzardo would almost certainly have made his MLB debut months ago.  Luzardo was sidelined by both a shoulder strain and then a lat strain in the early part of the season, and has only 43 total innings pitched in the minors in 2019.  After a clean bill of health over the last few weeks of Triple-A action, however, Luzardo is finally ready for the Show.
His solid numbers in those four Triple-A outings (3.19 ERA, 4.25 K/BB rate, 9.9 K/9) have done little to quell expectations that Luzardo can provide an immediate help to the Athletics' pitching mix.  All of Luzardo's Triple-A appearances came as a starting pitcher, though since the A's are already using a six-man rotation, it's more likely that the club will deploy the lefty as a multi-inning weapon out of the bullpen.
Oakland has taking something of a patchwork approach to its pitching situation all season, yet the results have spoken for themselves — both the Athletics' starters and relievers rank within the top ten in several major statistical categories among all teams.  As the A's continue to fight for a wild card spot, however, the club wants as many arms as possible on hand given the lack of proven and reliable talent on hand.  For much of the year, the A's have been playing the waiting game until Sean Manaea, A.J. Puk, and Luzardo have been healthy and ready to contribute.
Though Luzardo hasn't clocked many innings this season, it has done little to dim his status as one of the sport's top minor leaguers, as midseason prospect rankings from Baseball America (9th), MLB.com (18th), and Fangraphs (24th) still placed Luzardo very highly on their boards.  Originally a third-round pick for the Nationals in the 2016 draft, Luzardo came to the A's — along with Blake Treinen and Sheldon Neuse — in the trade that sent Sean Doolittle and Ryan Madson to Washington July 2017.  Over 195 2/3 frames in the minors, Luzardo has a 2.53 ERA, 5.44 K/BB rate, and 10.8 K/9, while also showing an ability to keep the ball in the park with only an 0.6 HR/9.
It seems likely that Luzardo would have been more than a third-rounder had he not undergone Tommy John surgery during his senior year of high school.  Despite that early surgery, however, Luzardo still generate a lot of heat on his fastball, hitting the 97mph mark during Spring Training and routinely reaching the mid-90's.  Despite that plus fastball, Baseball America ranks it as only his second-best pitch on the 20-80 scouting scale, as BA's 60-grade for Luzardo's heater was topped by a 70-grade changeup.  MLB.com's scouting report also praises Luzardo's curveball, which "has improved and is at least above-average, a pitch he adds to and subtracts from at will."
Assuming good health and a good showing in September (and, the A's hope, in the playoffs), Luzardo projects to join Oakland's rotation in 2020.  Veterans Tanner Roark, Homer Bailey, and Brett Anderson are all free agents, paving the way for Manaea, Puk, Mike Fiers, Frankie Montas, Chris Bassitt, and Luzardo to all factor into the starting picture for next season.  It's a relatively inexperienced group with a lot of injury history, though starting pitching certainly looks like it could be a strength for the Athletics going forward, notwithstanding how the team has succeeded despite an uncertain rotation mix over the last two years.
Photo courtesy of USA Today Sports Images