Just a couple months ago, Padres outfielder Hunter Renfroe looked like a legitimate breakout player. As a result, the defensively adept slugger drew plenty of trade interest leading up to the deadline, though the Padres understandably elected against parting with him. This season has since become about looking forward for the out-of-contention Padres, who are reportedly set to count on Renfroe as one of their main outfielders again in 2020. There are clear reasons for that – including Renfroe's 31 home runs, whopping 22 Defensive Runs Saved, and his three remaining seasons of team control – but they'll need the 27-year-old to get off the schneid at the plate in 2020 to increase their chances of breaking a seemingly interminable playoff drought.
Although his HR total is prodigious, Renfroe has only been a middling offensive performer this year, according to FanGraphs' wRC+ metric. His .222/.290/.498 line in 462 trips to the plate has led to an unspectacular 99 wRC+. Despite his defensive excellence, Renfroe's so-so offense has limited him to 1.9 fWAR, essentially making him an average player. There's value in that, especially on a cheap salary, though Renfroe looked as if he was destined for better not long ago. When the All-Star break rolled around in mid-July, Renfroe had already put up 2.4 fWAR with 27 homers and a 130 wRC+ in 289 plate appearances. Since then, however, he has dipped to a dismal .169/.260/.291 line with four HRs across 173 PA. Renfroe's minus-0.5 fWAR during the second half of the season ties him for the fourth-worst mark in the game.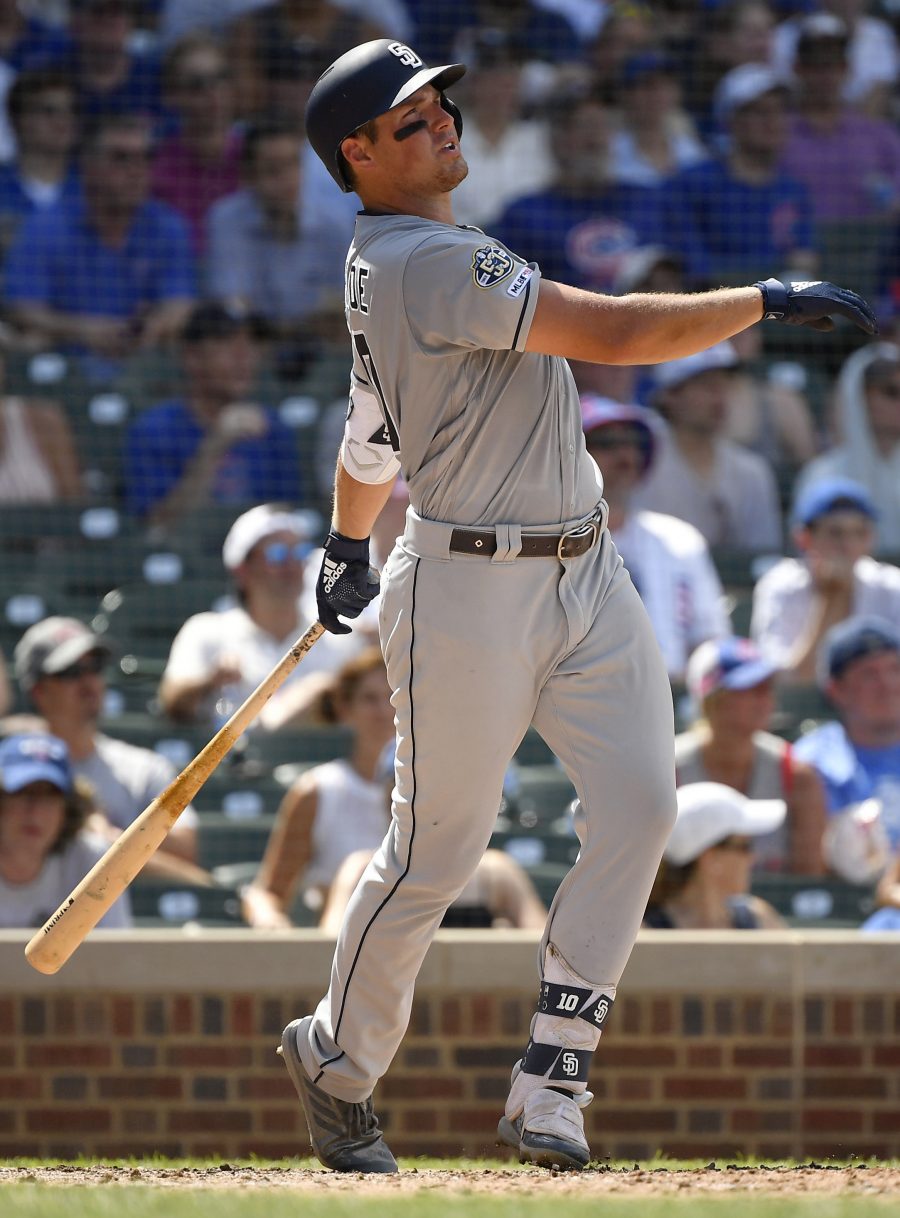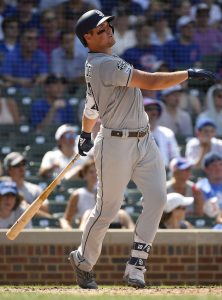 If you're wondering what caused the destruction of Renfroe's offensive numbers, it starts with a massive downturn in power – evidenced in part by the noticeable decrease in HRs. Renfroe boasted a ridiculous .361 ISO at the break, but the number has plummeted to a nonthreatening .122 during the second half of the season. A mammoth decline in impactful contact is an obvious cause. According to FanGraphs, Renfroe posted a hard-hit rate of 52.1 percent over the first couple months of the year. The figure has fallen to 33.7 since the All-Star Game, while Renfroe has made far less contact in general and seen his strikeout rate soar from 27.3 percent to an even 37.0.
Health may be factoring into Renfroe's late-season issues, as manager Andy Green said Tuesday (via Dennis Lin of The Athletic) that his production has "suffered because of" a sore elbow and a problematic ankle. Likewise, it hasn't helped Renfroe's cause that pitchers have somewhat changed their approach when he has come to the plate, having thrown more sliders against him as the season has progressed, per FanGraphs. Renfroe's especially vulnerable when dealing with breaking pitches, according to Statcast, which credits him with a .237 weighted on-base average/.219 expected wOBA against those offerings.
By Statcast's standards, Renfroe's overall output has been something of a mixed bag. He ranks in the league's 66th percentile or better in exit velocity and Statcast's Outs Above Average defensive metric, but his other numbers aren't as encouraging. For one, Renfroe's expected batting average – .218 – dwells toward the bottom of the league (third percentile). And his xwOBA (.310; 27th percentile) also doesn't offer much encouragement, suggesting he has actually been fortunate to hit for a real wOBA (.328) that's more mediocre than spectacular.
In spite of his second-half woes, it's evident San Diego views Renfroe as a player who could be part of the solution as it seeks a return to relevance. But if Renfroe's really going to emerge as a high-end complement to the likes of Fernando Tatis Jr. and Manny Machado in 2020, the Padres will need the player who showed up during the first half of this season to reappear going forward. If healthy, perhaps he will.
Photo courtesy of USA Today Sports Images.