This is the first in a two-part series examining each playoff team's most valuable free-agent signing of last offseason. We'll start in the American League, which featured three 100-win clubs during the regular campaign. Interestingly, none of those teams (or the other two AL playoff qualifiers) broke the bank on their top free-agent additions of 2019. In fact, the five barely combine for a guaranteed $100MM over the life of their contracts.
Astros: Michael Brantley, OF (two years, $32MM)
This was one of the richest contracts doled out last offseason, but it looks like a steal for the Astros halfway through. Brantley has long been a quality contributor in the majors, including in his final season with the Indians in 2018, but there was wariness over him after injuries wiped out the majority of his 2016-17 campaigns. But Brantley's now coming off his second straight healthy regular season, in which he earned his fourth All-Star nod and slashed .311/.372/.503 with a personal-high 22 home runs and 4.2 fWAR in 637 plate appearances. Brantley logged a career-best .190 ISO in the process, though he didn't sell out for more power at the expense of his strikeout rate. The 32-year-old fanned in a mere 10.4 percent of trips to the plate, continuing a career-long trend of avoiding strikeouts. Brantley was no slouch in the corner outfield either, posting eight Defensive Runs Saved and a plus-1.1 Ultimate Zone Rating.
Yankees: DJ LeMahieu, INF (two years, $24MM)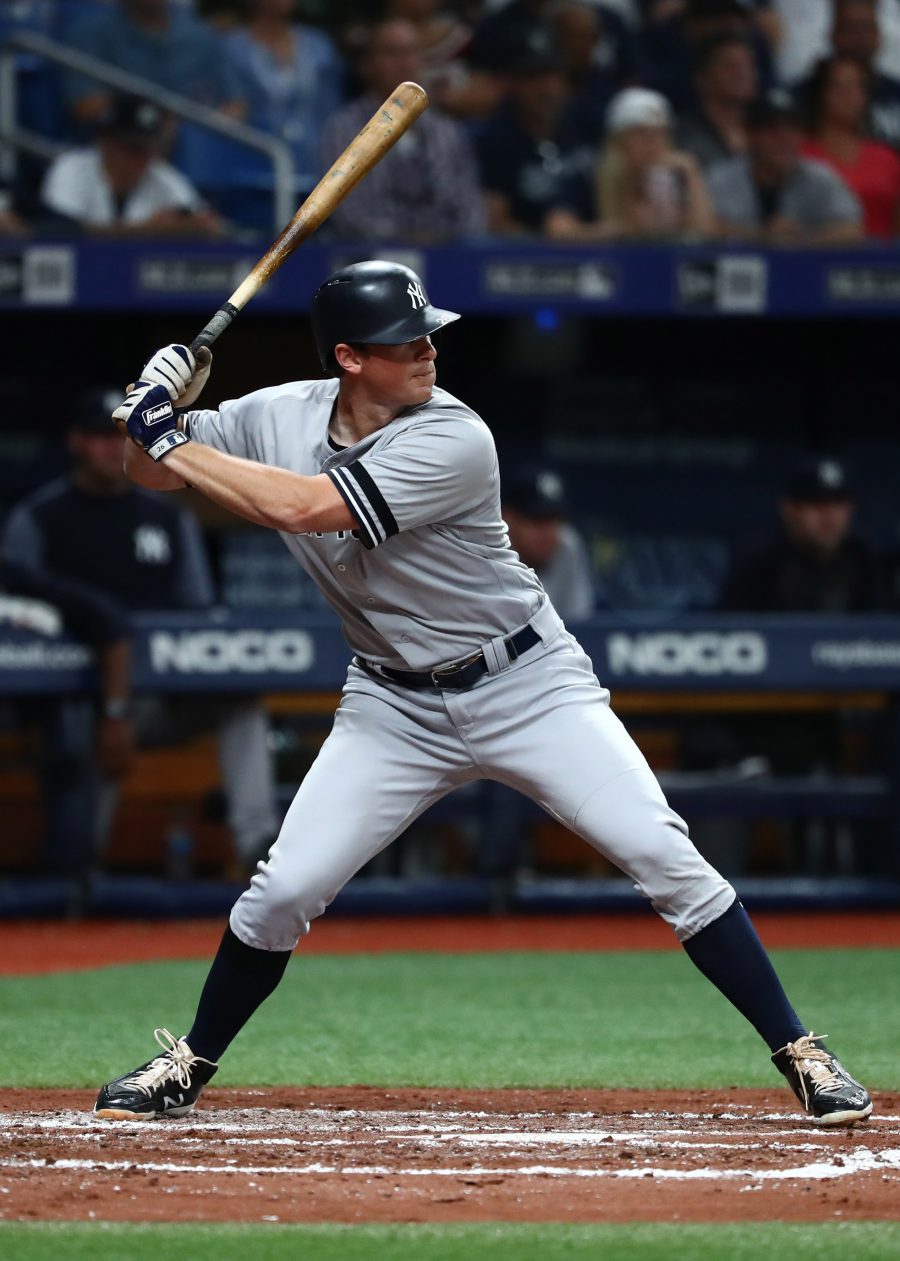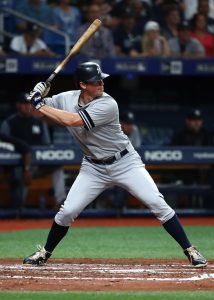 There was plenty of speculation linking the Yankees to free agent Manny Machado early last offseason. The deep-pocketed Yankees needed infield help, after all, and Machado was the premier player available in that area. In the end, though, New York didn't aggressively pursue Machado, who wound up signing a 10-year, $300MM contract with the Padres. Rather, the Yankees took a much cheaper route to address their infield, adding the ex-Rockie LeMahieu on a short-term pact. It has worked out unbelievably well thus far for the Yankees, who received much better production from LeMahieu than the Padres got from Machado. After a regular season in which he saw significant action at three infield spots (first, second and third) and hit a career-high .327/.375/.518 with a personal-best 26 home runs and 5.4 fWAR across 655 PA, LeMahieu could get some AL MVP votes.
Twins: Nelson Cruz, DH (one year, $14.3MM)
Although he turned 39 years old during the summer, Cruz continued to prove that age is just a number (in his case at least). The longtime offensive force missed some time with injuries, yet he still led the Twins with 41 homers over 521 PA. That's especially impressive considering Minnesota smashed an all-time record 307 dingers during a regular season in which the home run dominated MLB. Along with amassing 40-plus HRs for the fourth time in his career, Cruz notched a .311/.392/.639 line with 4.3 fWAR and trailed only MVP candidates Mike Trout, Christian Yelich and Alex Bregman in wRC+ (163). Whenever the Twins' season ends, they'll face a decision on whether to exercise a $12MM club option on Cruz for 2020. Picking it up for his age-40 season should be a no-brainer.
Rays: Charlie Morton, RHP (two years, $30MM):
Tampa Bay didn't exactly splurge on Morton, a Houston hero over the previous couple seasons, but the deal the club gave him is extremely expensive by the low-budget Rays' standards. It's been a tremendous investment so far for the Rays, with whom the late-blooming Morton rode his fastball/curve combination to his best regular season yet. The 35-year-old racked up 194 2/3 innings of 3.05 ERA/2.81 FIP pitching with a jaw-dropping 11.1 K.9, 2.64 BB/9 and a 48.2 percent groundball rate. That production was especially beneficial to a Tampa Bay team that lost fellow front-line starters Tyler Glasnow and Blake Snell for extended periods of time. And Morton, who finished sixth among all pitchers in fWAR (6.1), helped pitch the Rays to the ALDS with five innings of one-run ball in their wild-card win over the A's.
Athletics: Brett Anderson, LHP (one year, $1.5MM):
By far the least expensive and least exciting player on this list, Anderson was among a couple offseason signings who turned in quality results for the low-payroll Athletics. But the A's probably got more bang from their buck out of Anderson than anyone else they signed, as he posted a 3.89 ERA with a 54.5 percent groundball rate and 2.51 walks per nine over 176 innings. The rest of Anderson's numbers were decidedly less encouraging, and it seems likely the now-eliminated Athletics will move on from him, but you can't argue with the bottom-line production the 31-year-old offered in 2019 for such a low cost.
Photo courtesy of USA Today Sports Images.