The Yankees announced Thursday that they've declined their $20MM option on first baseman/designated hitter Edwin Encarnacion. He'll instead be paid a hefty $5MM buyout and enter the free-agent market.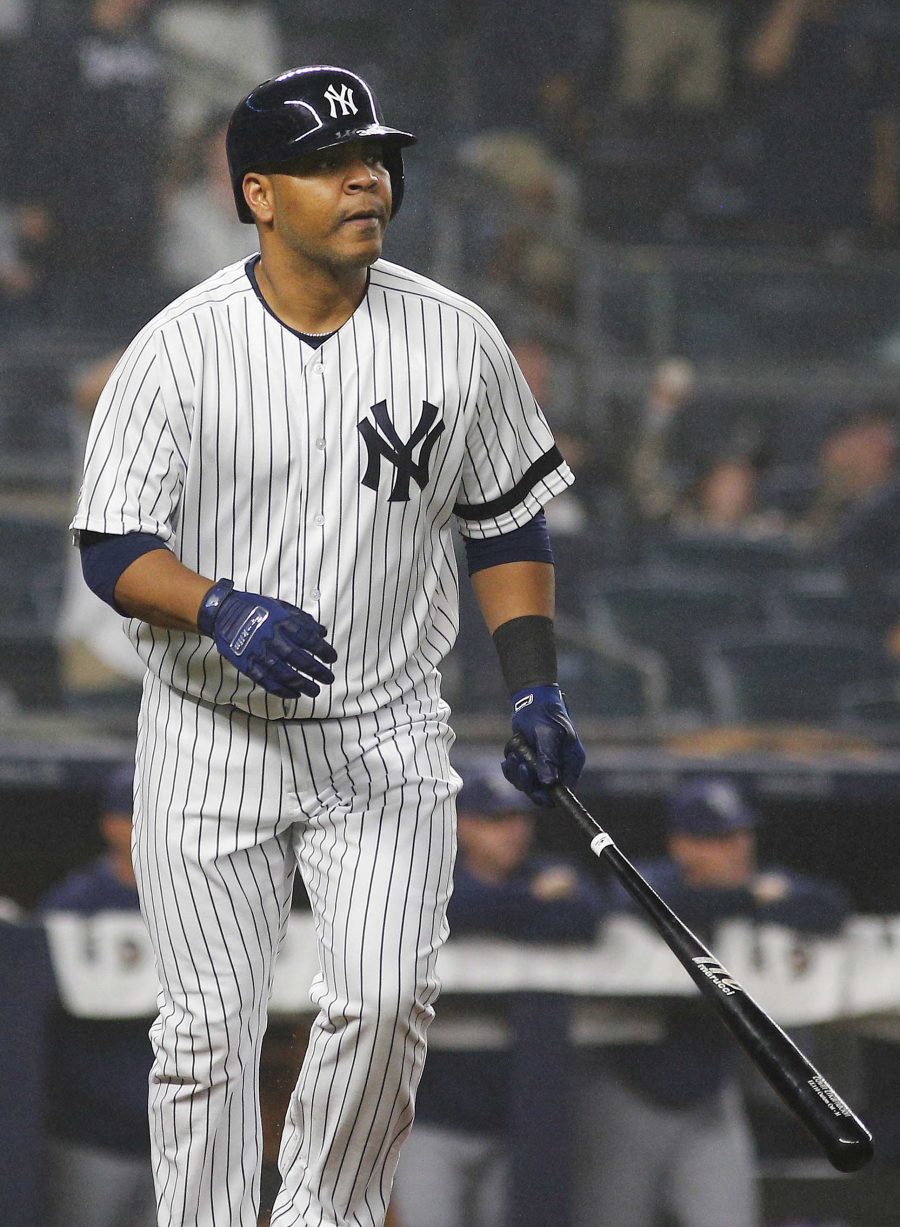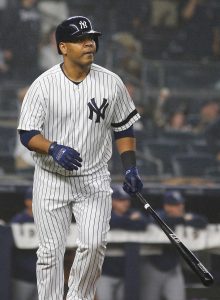 This has long been viewed as the likeliest outcome; while the size of the buyout at least created a plausible scenario where the Yankees could deem a net $15MM decision worthwhile, doing so would've meant tacking on a $20MM luxury tax hit from day one of the offseason. The Yankees would've also been paying Encarnacion at an extremely premium rate, as that $20MM salary and net $15MM decision both would've topped the $14.3MM guarantee that Nelson Cruz secured in free agency a year ago.
Encarnacion, 37 in January, showed minimal signs of slowing down at the plate in 2019. While he did miss time owing to a wrist fracture and an oblique issue, he turned in a strong .244/.344/.531 batting line with 34 home runs and 18 doubles in just 486 plate appearances. The veteran slugger also slightly pared back his strikeout rate (22.8 percent in 2018, 21.2 percent in 2019) while enjoying a modest uptick in walk rate (10.9 percent in '18, 11.9 percent in '19). Pedestrian batting average aside, Encarnacion's knack for getting on base and his enormous power made his 2019 offensive contributions about 30 percent better than that of a league-average hitter by measure of OPS+ (132) and wRC+ (129).
Even as he's progressed into his late 30s, Encarnacion has been a consistent middle-of-the-order force. However, the lack of win-now teams with a clear DH opening around the league do somewhat cloud his market. The Astros (Yordan Alvarez), Angels (Shohei Ohtani/Albert Pujols), Athletics (Khris Davis), Twins (Nelson Cruz) and Red Sox (J.D. Martinez) all have their DH spots largely set. Encarnacion could technically fit with the Indians, but they're unlikely to spend at a high level — particularly not on a DH when they already acquired Franmil Reyes back in July.
The White Sox and Rays stand out as a pair of hopeful contenders who could find DH work for Encarnacion, and a lower-cost deal with the Yankees shouldn't be expressly ruled out. If Encarnacion is open to signing with a rebuilding team, perhaps a Blue Jays reunion would make some sense. Alternatively, if a team views him as a viable option at first base over the course of a full season, some NL clubs and perhaps an AL club or two (e.g. Twins) would factor into his market.
Even with Encarnacion off the books in the Bronx, the Yankees still have a hefty $204MM committed to next year's payroll (including projected arbitration salaries and that $5MM buyout). As currently constructed, the Yankees are already projected to be over the luxury tax line. With Encarnacion back on the market, they'll now likely look to a combination of Luke Voit, Greg Bird and Mike Ford at first base, with the others joining Aaron Judge and Giancarlo Stanton in a rotation through the DH spot,