Didi Gregorius and Joe Girardi have officially been reunited. The Phillies announced Friday that they've signed Gregorius, the longtime Yankees shortstop, to a one-year contract that will reportedly pay him $14MM before he returns to free agency next winter. Gregorius is represented by Excel Sports Management.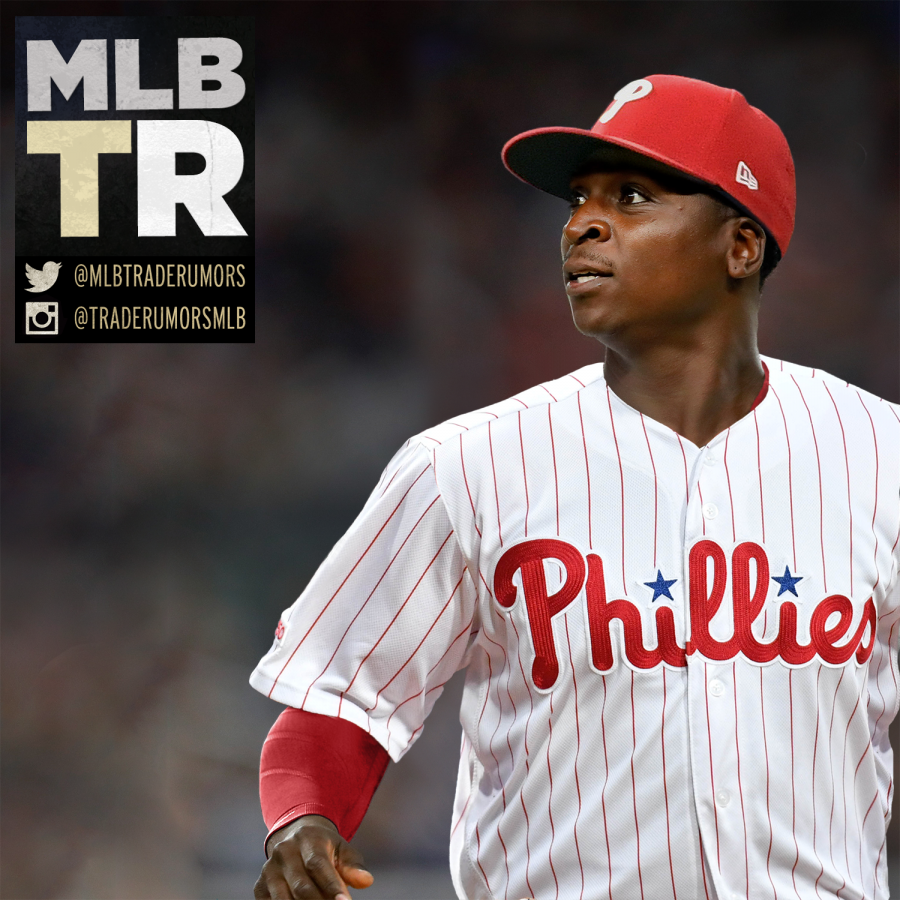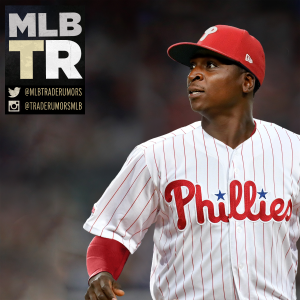 This is the latest noteworthy free-agent strike for general manager Matt Klentak and the Phillies, who signed right-hander Zack Wheeler to a five-year, $118MM contract earlier this offseason. They spent an incredible amount of money on free agents Bryce Harper, Andrew McCutchen and David Robertson just a year ago, but those moves didn't lead to the club's first playoff berth since 2011. The Phillies instead limped to an 81-81 record, which cost manager Gabe Kapler his job. The team has since replaced Kapler with Girardi, who happened to manage Gregorius with the Yankees from 2015-17.
Gregorius, who missed the first few months of the 2019 season after undergoing Tommy John surgery on his right elbow in Oct. 2018, will look to rebuild some free agent stock after a lackluster return effort from that procedure. Upon returning to the Yankees in June, the 29-year-old slashed just .238/.276/.441 with 16 home runs in 344 plate appearances, which prevented the Yankees from issuing him a qualifying offer worth $17.8MM.
However, as hands down the most promising shortstop in this winter's class of free agents, MLBTR predicted Gregorius would receive a three-year, $42MM contract. While Gregorius did draw interest from at least a few teams, he opted to pursue a short-term deal in hopes of cashing in on a lengthier deal next winter. If his gamble pays off, it's not hard to envision Gregorius commanding a four-year pact on the 2020-21 open market, although he may have a qualifying offer hanging over his head next time around.
For the Phillies, adding Gregorius should mean pushing 2019 starter Jean Segura to second base to replace the non-tendered Cesar Hernandez. With Gregorius, Segura, first baseman Rhys Hoskins and presumably Scott Kingery at third, the Phillies look to be in good shape in the infield. They've shown interest in the two best free-agent third basemen available in Anthony Rendon and Josh Donaldson, but Rendon is now off the board after agreeing to a seven-year, $245MM deal with the Angels. And between the Gregorius and Wheeler pickups, they're closing in on the first level of the luxury tax of $208MM, which could make a Donaldson pursuit too pricey (although Kingery could shift to center field if owner John Middleton authorizes the front office to pursue Donaldson and exceed the luxury tax barrier). Before the Gregorius agreement, Jason Martinez of Roster Resource and FanGraphs had the Phillies at just over $186MM in luxury-tax payroll.
As for the Yankees, they're saying goodbye to an accomplished player who had been a key part of their roster since they acquired him from the Diamondbacks before the 2015 season. But the Yankees do look well-equipped to move on from Gregorius, as they could move star second baseman Gleyber Torres to shortstop and use DJ LeMahieu as their primary second baseman in 2020.
Joel Sherman of the New York Post first reported the agreement. Sweeny Murti of WFAN added the length of the contract, and Jim Salisbury of NBC Sports Philadelphia reported the financial terms.