The Twins have re-signed right-hander Michael Pineda to a two-year deal, Pierre Noujaim of FOX 9 Minneapolis reports (Twitter link).  The Athletic's Dan Hayes reports that Pineda will earn $20MM on the deal, which will become official after Pineda passes a physical.  Pineda is represented by ISE Baseball.
Pineda will exactly double the two-year, $10MM deal he originally signed with Minnesota in the 2017-18 season, a contract that was really a one-year pact given that Pineda had undergone Tommy John surgery and missed all of 2018.  This new contract also comes in the midst of some extenuating circumstances, as Pineda is still in the midst of a 60-game PED suspension and will miss the first 39 games of the 2020 season.  That 60-game absence was originally an 80-game suspension, reduced on appeal since Pineda (who turns 31 in January) was able to provide evidence that the hydrochlorothiazide found in his system wasn't being used as a PED masking agent.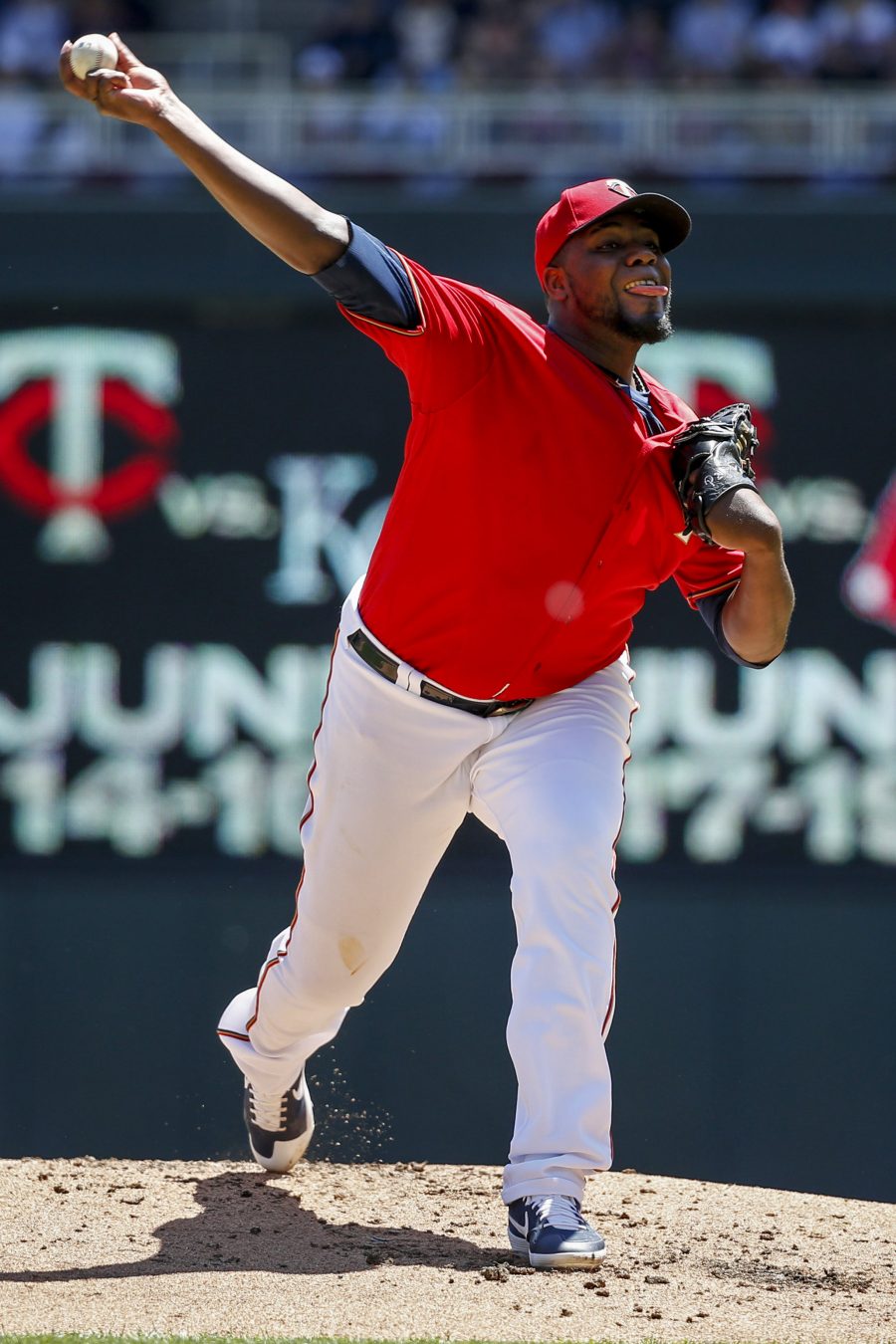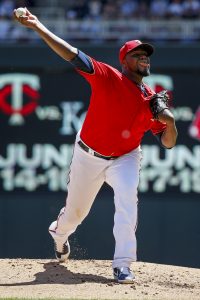 While this situation could have made some teams wary about Pineda's 2019 performance, and perhaps paved the way for him to return the team that knew him best, there was ample interest in his services.  Darren Wolfson of 5 Eyewitness News reports that the Blue Jays, Giants, Rangers, Braves, and White Sox also looked at adding Pineda in free agency.  MLBTR ranked Pineda 17th on our list of the winter's top 50 free agents, and his contract fell just shy of the $22MM we projected he would land on a two-year deal.
In the wake of his TJ surgery, Pineda delivered arguably the best season of his career in 2019, posting a 4.01 ERA, 8.6 K/9, and 5.00 K/BB rate over 146 innings.  It wasn't an entirely smooth year, since he had two minimal injured list stints (for a triceps strain and knee tendinitis), and Pineda also had one of the game's least-impressive spin rates.
Still, a 2.7 fWAR season coming off Tommy John surgery is certainly sturdy, and the Twins can expect even more from the righty once he returns in May.  While multiple injuries and issues with the home run ball have dimmed the profile of a player who was considered one of the sport's top pitching prospects, Pineda looks like a very solid mid-rotation candidate in this next phase of his career.
Facing one of the more dire pitching situations of any contender heading into the offseason, the Twins have now brought back both Pineda and Jake Odorizzi, who accepted the club's one-year, $17.8MM qualifying offer.  Getting Odorizzi and Pineda back at reasonable prices before the Winter Meetings is already a nice result for Minnesota, who still have up to two more rotation spots to fill beyond ace Jose Berrios.  The next arm could come at a much higher price, as the Twins are making a push to sign Madison Bumgarner, and they also made Zack Wheeler an offer before Wheeler signed with the Phillies.
Photo courtesy of USA Today Sports Images