The White Sox have taken their next step toward emerging from a lengthy rebuilding process, announcing Monday that they've signed free-agent lefty Dallas Keuchel to a three-year deal worth a guaranteed $55.5MM. The Scott Boras client also has a fourth-year club/vesting option. Keuchel, the White Sox revealed, will earn $18MM annually, and the Sox hold a $1.5MM buyout on his 2023 option. His option will reportedly vest at $20MM if he pitches 160 innings in years two and three of the contract. Otherwise, it functions as a traditional club option.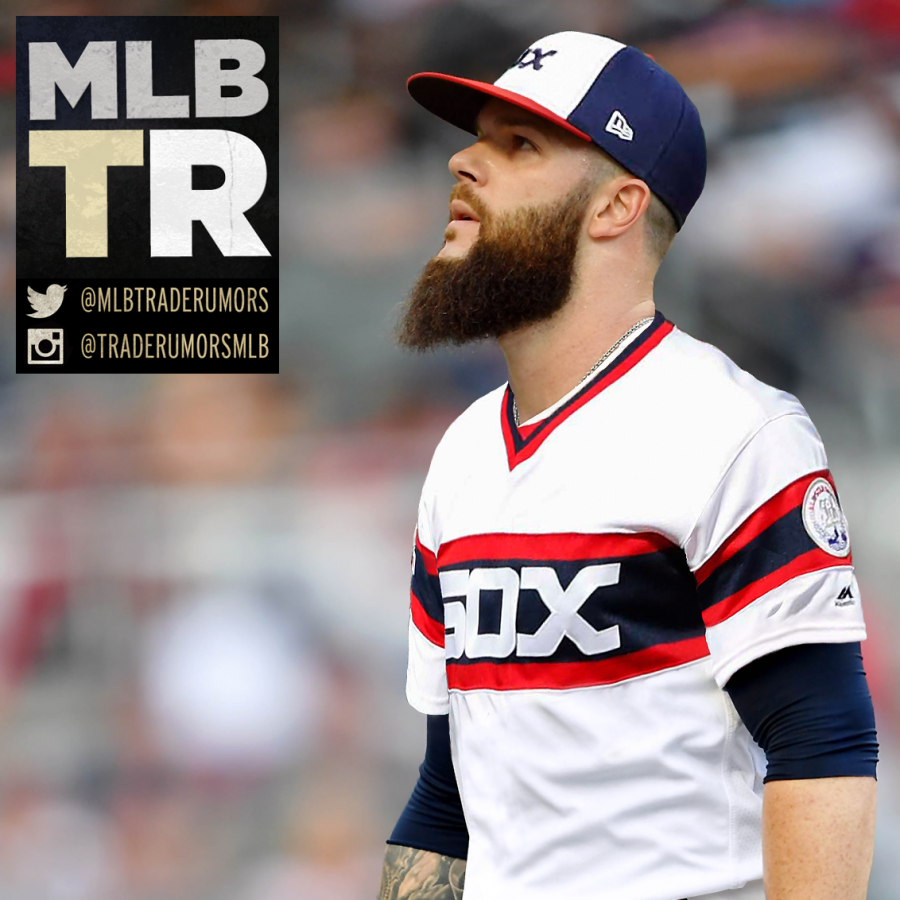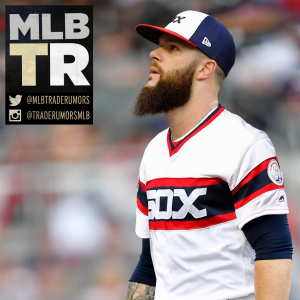 Keuchel's signing means there's one less coveted gift to claim beneath the free agency tree for leaguewide GMs, but it should bring a good amount of cheer to South Side fans. The Sox have made a substantial investment in the soon-to-be-32-year-old, but he figures to slot in nicely as a steady, veteran presence in a rotation full of youthful upside.
Keuchel may never again regain the form that saw him capture a Cy Young Award back in 2015 with the Astros. That year saw him ride career-best strikeout and walk rates en route to a 2.48 ERA, but ensuing seasons have seen underlying indicators take a more bearish stance on his value. He hasn't registered better than a 3.69 FIP since 2016, while his strikeout abilities have generally hovered around the 7.0 K/9 range during that same time frame. Never a hard thrower, Keuchel, a sinkerballer by trade, has seen his two-seamer lose almost two full ticks since registering an average speed of 90 mph back in '15.
Of all the players to be impacted by last season's free agency freeze, Keuchel may have been hit the hardest. Regardless of whether teams were scared off by early-offseason demands that may have been too optimistic, or simply wary of his age and declining metrics, it's still fair to say that few foresaw a pitcher of Keuchel's pedigree having to settle for a one-year, pro-rated June deal with the Braves that guaranteed him just $13MM. But, after a half-season in Atlanta that saw Keuchel perform to career averages with a 3.75 ERA, 3.1 BB/9, 7.3 K/9 output in 112 2/3 innings, Chicago has finally given the lefty the long-term stability he's been seeking.
Plus, it's about time the White Sox proved able to land a higher-end free-agent starter to form a battery with Yasmani Grandal. They were said to be engaged seriously with Zack Wheeler and Jordan Lyles before those pitchers signed deals elsewhere that exceeded most outside expectations. Now, Keuchel provides their righty-heavy young rotation with, at worst, an innings-eating lefty with ample experience playing under the game's brightest lights. With a beard, big frame, and heavy sinker, fans of the next winning Southside team may be forgiven for confusing Keuchel with ghosts of Mark Buehrle past.
Keuchel and the newly signed Gio Gonzalez promise to provide valuable mentorship to young arms like Lucas Giolito, Reynaldo Lopez, Dylan Cease, Michael Kopech, and the mending Carlos Rodon. Giolito had something of a coming-out party in particular last season, but the truth is that every pitcher in that group may have only scratched the surface of their potential. Rodon's impending return, in particular, should give the Chicago rotation an absolutely stolid look–it may not be the highest-priced rotation in the bigs, but it certainly is long on ace upside and bulldog mentality.
Speaking of prices: Keuchel's deal makes him the second-highest-paid player (by average annual value) on the Chicago roster, after Grandal. MLBTR correctly predicted the lefty would land with the White Sox this offseason in our free agent predictions from November, but it seems the Boras Corporation was able to leverage interest in Keuchel well in excess of our expectations, as this deal lands safely above the three-year, $39MM contract we projected him to receive.
In addition to their previous deals with Grandal, Gonzalez, and Jose Abreu, this deal brings Chicago's guarantees this offseason to $183.5MM in new money–before accounting for option years. Add in the projected $5.7MM award due to newly acquired Nomar Mazara and the Sox have come awfully close to supplementing their young core with $200MM in commitments.
It may not be the blockbuster-level deal Keuchel envisioned entering the 2018-19 offseason, nor is it in the same arena as the deals signed this offseason by Gerrit Cole, Stephen Strasburg or Zack Wheeler. What it seems to be rather, is a good click above deals guaranteed to other "mid-rotation" arms like Kyle Gibson (3/$30MM), Tanner Roark (2/$24MM), or Julio Teheran (1/$9MM) this winter—perhaps fair value considering both Keuchel's Cy Young past and steady, if unspectacular, recent track record.
ESPN's Jeff Passan first reported the agreement (Twitter link). Jon Heyman of MLB Network reported the terms (Twitter link). Bob Nightengale of USA Today added details on the vestting option (Twitter link).