After a run as a well-regarded prospect, Rangers first baseman Ronald Guzman made his major league debut in 2018. Since then, though, few teams have gotten less from the position. Guzman's defense has drawn praise, but that only goes so far when you struggle to hit at an offensively charged position. He's coming off a two-year stretch in which he slashed a less-than-stellar .229/.307/.415 with 25 home runs in 723 plate appearances. Guzman accounted for just 0.1 fWAR along the way, and his lack of production even led the Rangers to option him to Triple-A Nashville last season.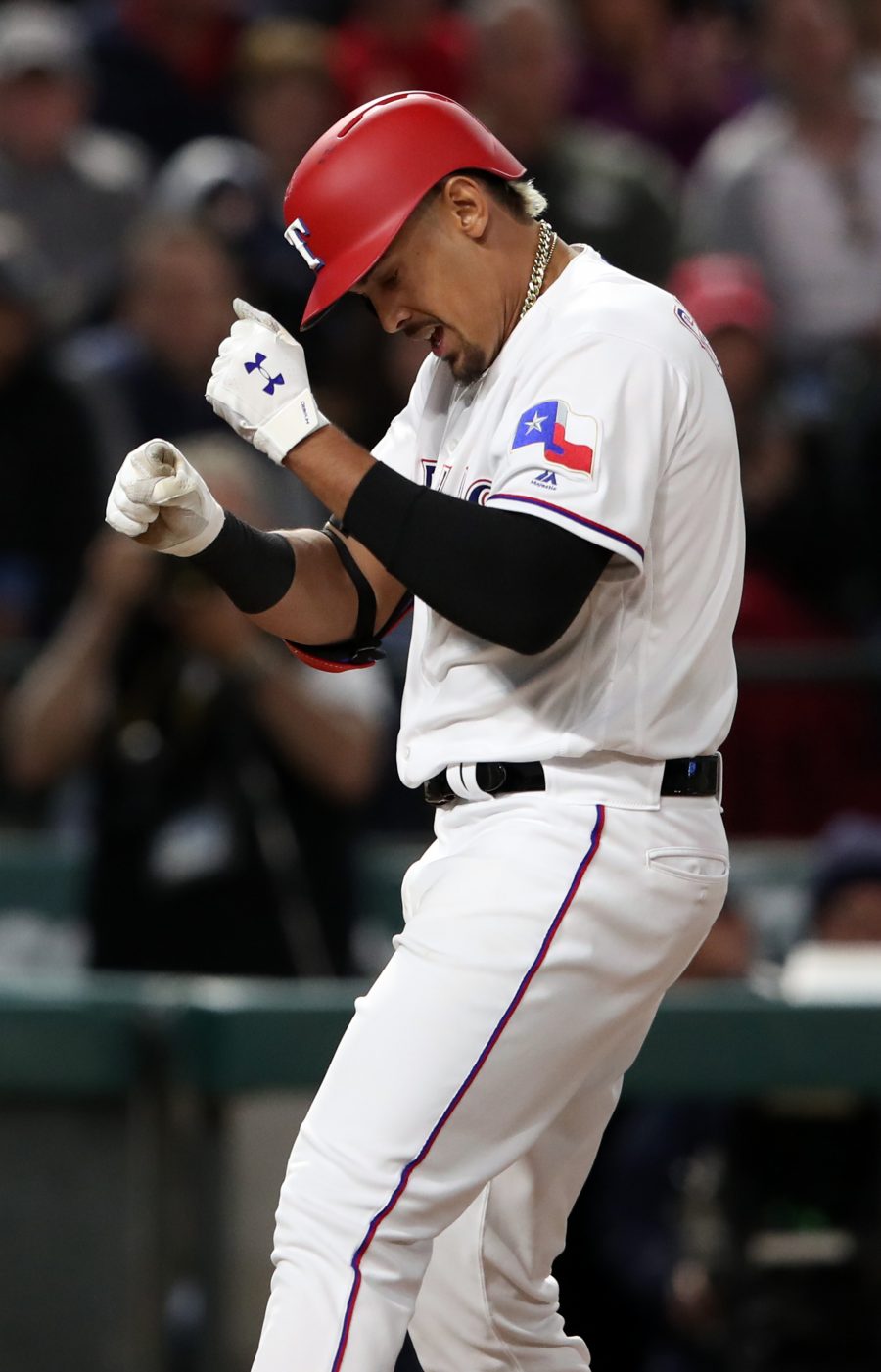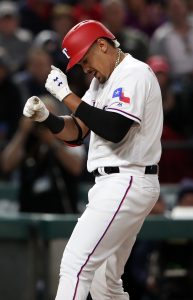 In the wake of Guzman's weak 2019, it wouldn't have been a surprise to see the Rangers make an improvement at first base in the offseason. Even for modest prices, there were apparent free-agent upgrades available (Eric Thames and Justin Smoak come to mind). The Rangers even considered signing pricey outfielder Nick Castellanos and putting him at first, but he wound up with the Reds.
Having struck out on Castellanos, the Rangers have just about stood pat at first in recent months. Therefore, Guzman's the front-runner to start again in 2020. He does have an option remaining, however, so the Rangers could send him back to the minors and still retain him if he doesn't win the job in camp.
Cognizant of the fact that he may be in a make-or-break situation, the 25-year-old Guzman worked hard to better himself during the winter. He sought help from one of the game's best offensive players in recent memory, former Ranger and current Twin Nelson Cruz, as Evan Grant of the Dallas Morning News explained earlier this week.
On the heels of his work with Cruz, both Guzman and the Rangers seem optimistic he'll finally begin realizing his potential in 2020. If that doesn't happen, though, there are other in-house first base choices to whom they could turn. Granted, there may not be a clear answer on the roster at all.
The Rangers brought in former Yankees first baseman Greg Bird on a minor league contract Feb. 4. As a prospect and then as a rookie in 2015, when he batted .261/.343/.529 with 11 homers in 178 plate appearances, Bird looked like a possible long-term answer at first for the Yankees. But a series of injuries – including to his foot, shoulder, ankle and knee – helped take a sledgehammer to his Yankees career. Bird missed all of 2016 and was unproductive from 2017-19, appearing in a paltry 10 games in the last of those seasons. The Yankees let the 27-year-old Bird go a few months ago, and he now has to prove himself all over again.
The Rangers also took a low-risk flier on former Red Sox first baseman Sam Travis over the winter. Like Guzman and Bird, Travis was once a quality prospect. Now 26, Travis wasn't especially impressive at the Triple-A or major league levels from 2017-19. Consequently, the Red Sox – despite needing a first baseman at the time – moved on from Travis a month ago.
If you're not inspired by Guzman, Bird or Travis, it's hard to blame you. Problem is that the Rangers aren't teeming with obvious solutions otherwise. In theory, veteran third baseman Todd Frazier could man the position, but that seems improbable unless the club puts Nick Solak or Danny Santana at the hot corner or does the unlikely and acquires the Cubs' Kris Bryant or the Rockies' Nolan Arenado in a blockbuster preseason trade. Should no trade occur, Solak or Santana may see some time at first, but the Rangers might prefer to move the versatile duo around the diamond.
Considering their current options, it looks as if it'll be another bleak year at first base for the Rangers. The club has made real improvements elsewhere, particularly to its starting staff, but it doesn't appear that'll happen at first before the season opens. The spot's devoid of impact players in free agency, so it would take an unexpected trade in order to find a slam-dunk upgrade now.
Photo courtesy of USA Today Sports Images.