The D-Backs spent significant sums in free agency for the first time since GM Mike Hazen came aboard and pulled off an interesting trade for a key veteran. But is it enough to mount a real challenge to the dominant division force?
Major League Signings
Trades and Claims
Extensions
Notable Minor League Signings
Notable Losses
Hazen has rightly drawn plaudits — including from us at MLBTR! — for his work since coming aboard in 2016. The organization has managed to stay competitive and build up an increasingly deep and well-regarded farm system.
It's tough to do both of those things at the same time. Entering the winter, it was hardly clear exactly what direction the Arizona organization would take — if it would move one way or the other at all. There's a danger of stasis and bland mediocrity in the middle as well.
From the outset, there was talk of the D-Backs trading Robbie Ray. Having already sent out a number of other shorter-term veterans in recent years — most prominently, Paul Goldschmidt and Zack Greinke — it seemed possible or even likely that the club would again look to increase its long-term talent pool while back-filling with younger MLB talent. That has worked out exceedingly well in both of the above cases. Luke Weaver and Carson Kelly came over in the Goldy swap. The Snakes snagged Zac Gallen in a separate deal even as they moved Greinke for some MLB-ready talent (including Corbin Martin and Josh Rojas).
It's important to remember just how little Hazen had done in free agency. Before this offseason, he had never inked an open-market deal worth even $10MM — though he had done a few such extensions. As it turned out, the Diamondbacks moved in a decidedly win-now direction, though they did so in a far less splashy manner than when they acquired Greinke and Shelby Miller in that memorable winter under the prior regime.
With an ever-flexible, opportunistic approach to roster-building, Hazen may well have set his course when he learned of a fairly unique opportunity. Madison Bumgarner, a legitimate franchise legend of the division-rival Giants, had keen interest in playing for Arizona. The club sorted out a back-loaded contract that could make MadBum a D-Back for the rest of his career. It's not a zero-risk proposition, and he probably isn't going to return to his prior levels of dominance, but it was a nice price for a veteran performer who's a clear rotation upgrade.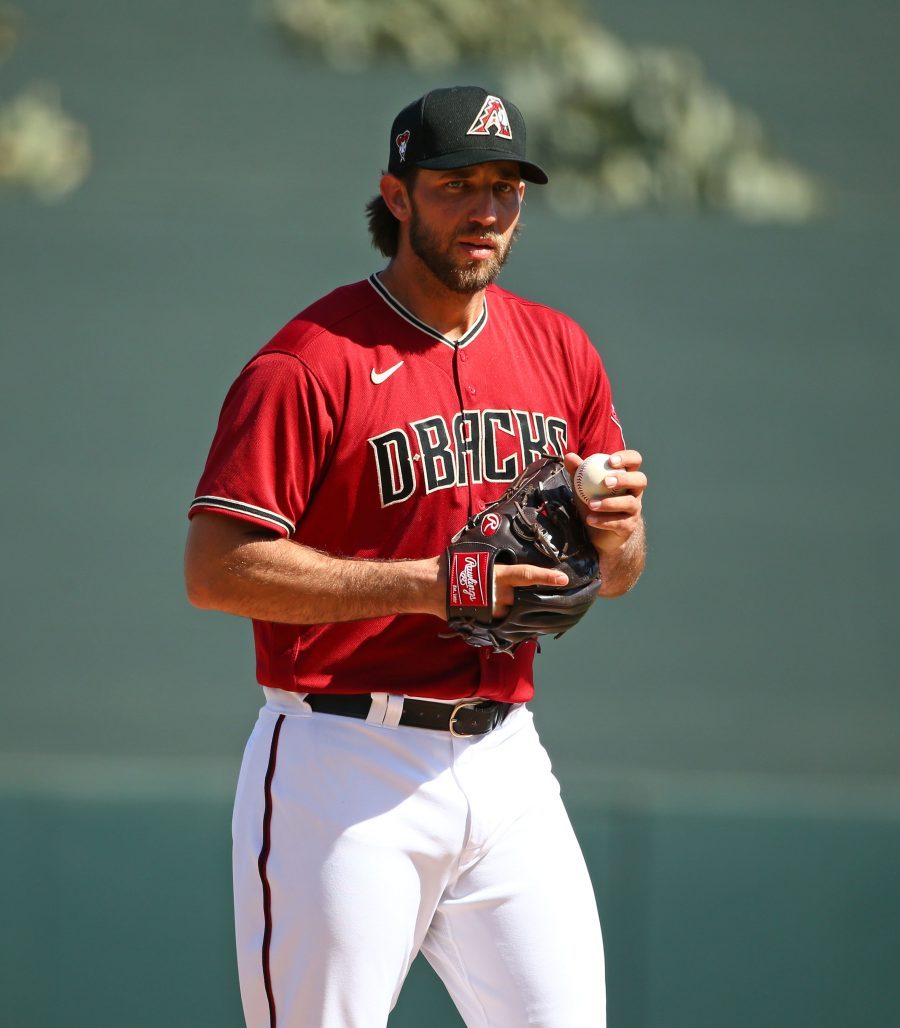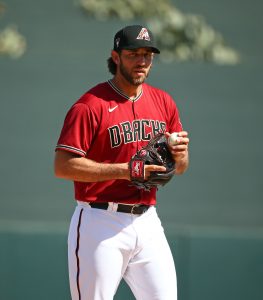 It was settled: Ray would stay, pairing with Bumgarner as a veteran 1-2 southpaw punch. The rotation was set with the steady Mike Leake and aforementioned Weaver and Gallen, with swingman Merrill Kelly ready to step in where needed. There was already a series of quality upper-level arms available — Jon Duplantier, Alex Young, Taylor Clarke, Taylor Widener — which left the team without need of Taijuan Walker. Rather than taking a roll of the dice on Walker, the D-Backs non-tendered him.
The Snakes also non-tendered outfielder Steven Souza, who joined Walker as a disappointing prior trade acquisition. That left the team with another outfield slot to be filled — to go with the potential opening in center field that would allow emergent star Ketel Marte to move back into the infield, as the club preferred.
There were loads of possibilities for adding the requisite outfield pieces. The D-Backs ultimately grabbed two veterans, both on reasonable salaries — one via free agency and the other via trade. Kole Calhoun forms a lefty-lefty corner duo with David Peralta, who also inked an affordable three-year extension. Calhoun isn't likely to be a star-level performer, but he's sure to be a grinder and fills a need at a palatable rate of pay.
Of greater interest: the D-Backs cashed in two of their far-off farmhands to land talented center fielder Starling Marte. He'll cost the team $11.5MM this year and $12.5MM next, less the $1.5MM the Bucs chipped in. As I wrote in previewing the offseason for this club, "there's an argument to be made that [Marte] fits in just the right space (two years of affordable but not cheap control) for the D-Backs." That's obviously how the team saw it.
(Starling) Marte should offer a nice blend of floor and upside for the Snakes, who could still pivot and deal him if circumstances warrant. It's much the same approach Hazen has taken time and again when he sees solid value in quality, established players. The team has now done so several times in the extension context — first with infielder Eduardo Escobar, this winter with Peralta and shortstop Nick Ahmed.
Now that (Ketel) Marte is back in the infield, the club has extended players occupying the 4-5-6 positions. Christian Walker and Jake Lamb will handle first base (with the latter also appearing at the hot corner), rounding out the chief needs. There are a variety of reserve and depth options already on the 40-man roster, including utility infielder Ildemaro Vargas, first baseman Kevin Cron, and second/third base candidate in Rojas.
Behind the dish, the Snakes will hope that Carson Kelly can keep things moving in a positive direction. They replaced Alex Avila with another left-handed-hitting bat-first receiver in Stephen Vogt.
As with the addition of Vogt, the D-Backs decided on some modest veteran spending to bolster the relief unit. Junior Guerra and Hector Rondon will each occupy setup slots in front of returning closer Archie Bradley. It's tough to project this unit as a marked strength, but the Arizona org will be aided by its collection of 40-man pitching depth (which includes some of the aforementioned players and a host of others with no or little MLB experience).
2020 Season Outlook
This is a strong overall roster that doesn't really have holes … but still doesn't seem near the overall talent level of the Dodgers. Even if the double-Marte combination stars and all of the solid veterans play well, it's going to be awfully tough to prevent the L.A. behemoth from an eighth-straight NL West crown.
Still, the Diamondbacks are good enough that they could yet surprise if the Dodgers falter — especially in a short-season format. And a Wild Card spot is firmly in play. The club obviously feels it has set itself up for continued competitiveness in the near-term without sacrificing its long-term ability to contend — either by mortgaging the farm or bogging down the payroll. That's the general approach that most mid-market teams have tried to find, but the current Diamondbacks regime is looking particularly adept at striking that balance.
How would you grade the club's offseason efforts? (Link to poll for Trade Rumors mobile app users.)