One of the highest-profile trades of the previous decade saw the Athletics send third baseman Josh Donaldson to the Blue Jays for a four-player package consisting of infielders Brett Lawrie and Franklin Barreto, right-hander Kendall Graveman and lefty Sean Nolin in November 2014. The return at the time seemed underwhelming for an Oakland team that was then coming off its third consecutive playoff berth. Donaldson was highly instrumental in the team's success in two of those last three seasons – he combined for 13.0 fWAR from 2013-14 – and he wasn't due to reach free agency until after 2017. Even a low-budget club like the A's should have been able to keep Donaldson in the fold for at least a little while longer, but they decided against it, to their detriment.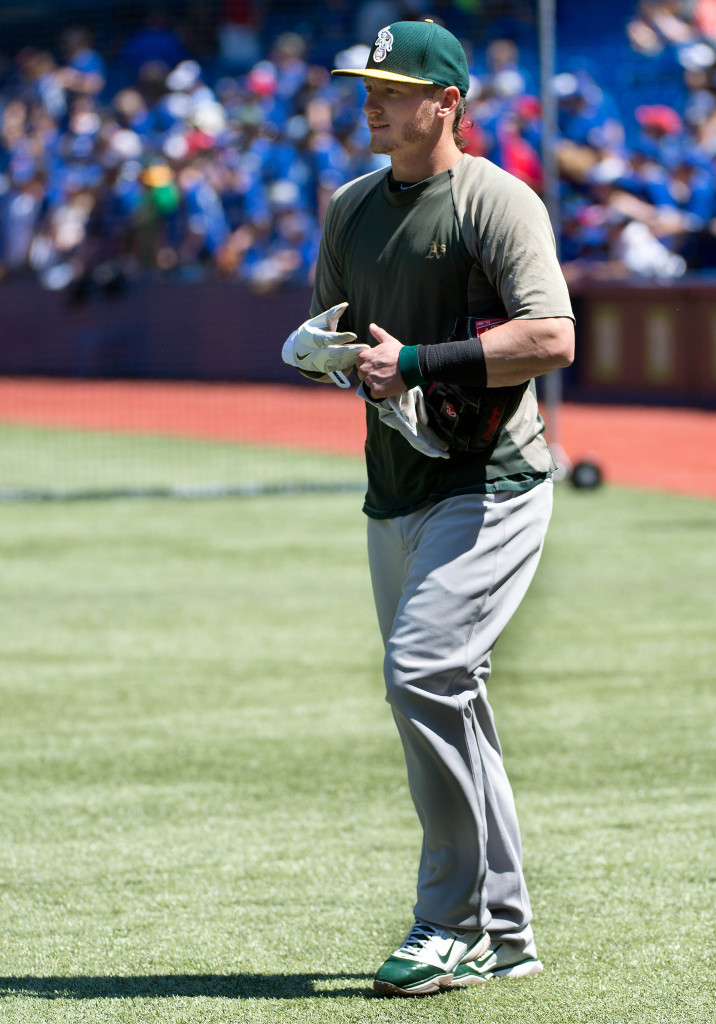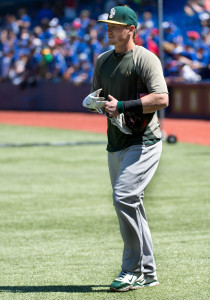 Donaldson, whom many now know as the "Bringer of Rain," saw his star continue to rise in Toronto. He played for the Jays from 2015-18, during which he slashed .281/.383/.548 (150 wRC+) with 118 home runs and 22.2 fWAR. There were few better major leaguers during that stretch than Donaldson, who took home the AL MVP in 2015 – the first of two straight seasons in which Toronto went to the ALCS. Meanwhile, the A's won fewer than 70 games in those two years and endured another sub-.500 campaign in 2017 before finally returning to relevance the next season. Oakland has since found its answer at third in the great Matt Chapman.
Despite Chapman's emergence, has the Donaldson trade been worth it from the A's standpoint? It doesn't look like it.
The players Oakland got for Donaldson have combined for 3.8 fWAR in their uniform. Lawrie, once a seemingly can't-miss prospect, spent one underwhelming season as an Athletic before they traded him to the White Sox in December 2015. Barreto was also considered a superb prospect in his younger days, but the now-24-year-old has done nothing in the majors so far. Graveman was useful with the A's from 2015-18, during which he turned in 441 1/3 innings of 4.38 ERA ball, but was never more than a back-end starter with the team. He's now a member of the division-rival Mariners. And Nolin, who only pitched for Oakland during a 2015 season in which he registered a 5.29 ERA over 29 innings, is now with the Seibu Lions of Nippon Professional Baseball.
As of now, it seems fair to call the Donaldson return an enormous disappointment for the Billy Beane-led A's, who typically know what they're doing. If there's one potential silver lining, though, it's J.B. Wendelken. The righty reliever joined the A's in a trade with the White Sox for Lawrie in December 2015, and has since turned into a solid reliever. Going back to 2018, Wendelken has logged a 2.55 ERA/3.01 FIP with 8.76 K/9 and 2.55 BB/9 in 49 1/3 innings. Among 523 pitchers whom hitters amassed at least 100 plate appearances against last year, he ranked sixth in expected weighted on-base average (.234), placing him a couple points behind the excellent Josh Hader.
Wendelken hasn't racked up a large amount of major league experience yet, but if the A's are going to get anything from deciding to deal Donaldson, he may be their best hope. For the most part, barring a eureka moment for Barreto, the return that Oakland originally received is a lost cause. Donaldson's still humming along, though. He was good enough as a Blue Jay and then an Indian for the Braves to sign him to a $23MM guarantee going into 2019, and he was so effective in Atlanta last season that Minnesota gave him a four-year, $92MM guarantee over the winter.
Photo courtesy of USA Today Sports Images.