If a 2020 major league season does occur, there's a good chance that the designated hitter will come to the National League. With that in mind, MLBTR has been taking a look at how the rule could affect the NL's 15 teams. We've already focused on the Giants, Brewers, Braves, Nationals, Cardinals, Reds, Diamondbacks and Dodgers. We'll now turn our attention to the Marlins, who are not expected to push for a playoff spot this year (you never know in a shortened season, though) but do have at least one well-known player who could benefit from the NL barring pitchers from hitting.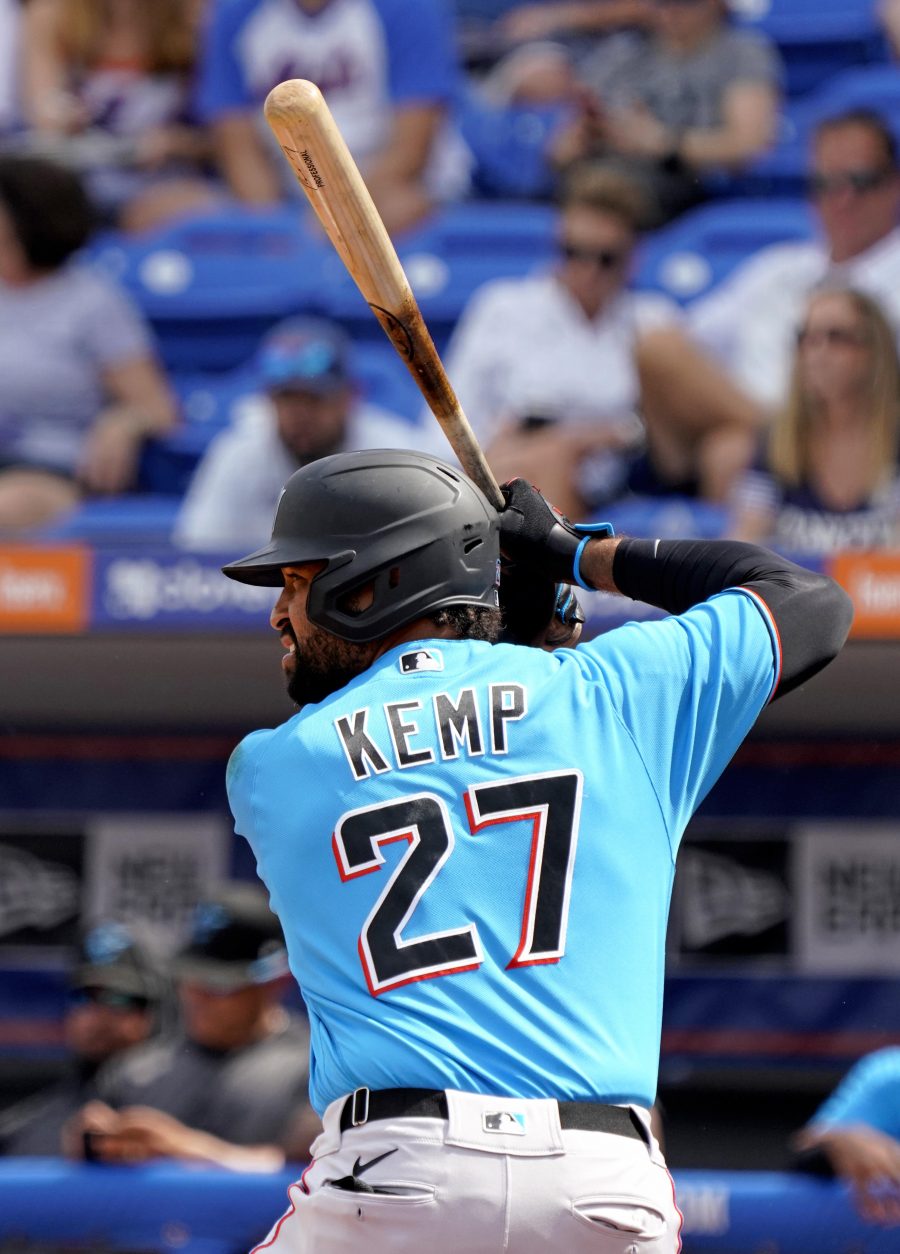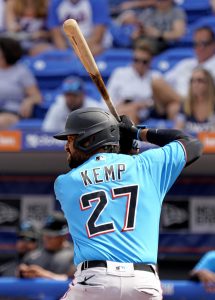 While it seems like ancient history now, outfielder Matt Kemp was once among the most valuable players in baseball. Now 35 years old, Kemp had several productive years with the Dodgers from 2006-14, during which he combined for a .292/.349/.495 line (128 wRC+) with 182 home runs, 170 stolen bases and 25.1 fWAR in 4,496 plate appearances. Kemp even nearly won an MVP in that time, finishing second to the Brewers' Ryan Braun in 2011.
Even at the height of his powers as a hitter, questions abounded in regards to Kemp's defense, and they haven't subsided. Kemp has thus far accounted for an awful minus-133 Defensive Runs Saved with a minus-102.7 Ultimate Zone Rating during his career. Worsening matters, Kemp's offensive numbers began deteriorating in 2014, the last year during his first Dodgers stint, and have mostly continued to do so since they traded him to the Padres in December 2014.
Since he first donned a San Diego uniform, Kemp has batted .272/.314/.467 (good for a fairly mediocre 107 wRC+) in 2,355 trips to the plate with the Padres and a couple other teams. Last season was especially horrible for Kemp, who totaled a paltry 62 PA with the Reds and hit .200/.210/.283 (20 wRC+). The seven-time 20-home run man only managed one HR in Cincinnati, which released him in early May, and he was unable to make his way to the Mets after they inked him to a minor league contract toward the end of May. They wound up releasing Kemp in July after a short and dismal run with their Triple-A affiliate.
In fairness to Kemp, a broken rib played some role in his nightmarish 2019. It's also worth noting he's only two seasons removed from a quality offensive performance in 2018, when he slashed .290/.338/.481 (122 wRC+) with 21 homers in his one-year return to the Dodgers en route to his third All-Star bid. Kemp couldn't find a guaranteed contract this past offseason after last year's fiasco, though, leading the non-contending Marlins to take a chance on him on a minors pact.
Considering Kemp's falling offense and his subpar defense, he looked like a long shot to make the Miami roster when the club added him. However, between a universal DH and expanded rosters, Kemp may well receive a legitimate opportunity to revive his career this year. But there are other members of the Marlins – Matt Joyce, Garrett Cooper and Jesus Aguilar are clear examples – who could rack up DH at-bats if Kemp's not up to the task.
Photo courtesy of USA Today Sports Images.