March 28: Lowrie is guaranteed $850K on the deal, tweets MLB Network's Jon Heyman. He'll also earn a $100K bonus for spending 60 days on the active roster and would receive a $150K assignment bonus if traded. Heyman adds that Stephen Vogt's one-year deal with the A's has those same terms.
March 26: The Athletics officially announced the signing.
March 25: The A's are re-signing Jed Lowrie to a one-year contract, reports Eno Sarris of the Athletic (Twitter link). It'll be the veteran infielder's second straight season in green and gold and his seventh year in Oakland over three separate stints. The A's have a vacancy on their 40-man roster, so no additional move will be necessary. Lowrie is a client of Excel Sports Management.
Oakland is plenty familiar with Lowrie, who has generally been productive while donning an A's uniform. He posted a wRC+ of at least 120 (offense 20 percentage points above league average) in both 2017 and 2018, picking up an All-Star nod in the latter season. That positioned him to land a two-year, $20MM deal with the Mets that rather infamously went off the rails due to injuries.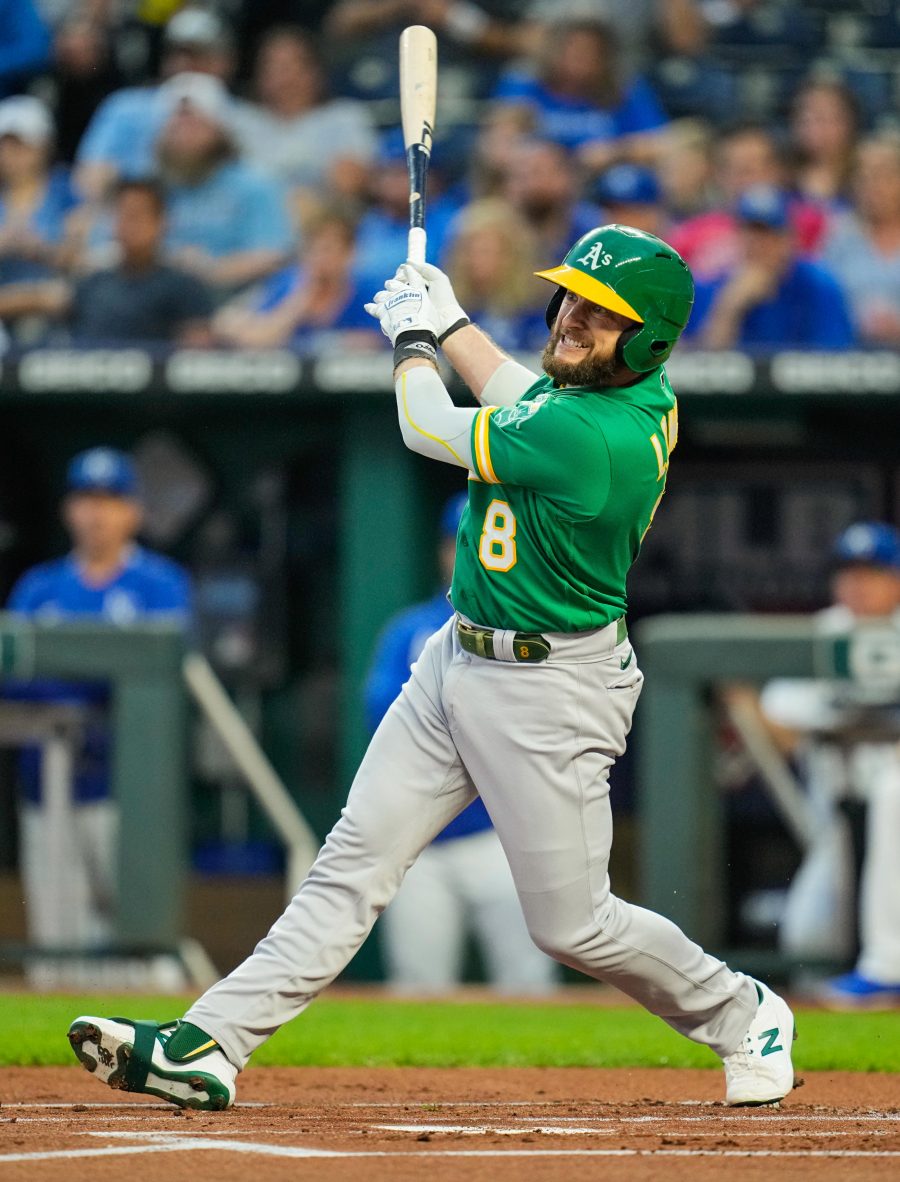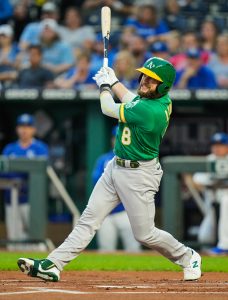 Lowrie only took eight trips to the plate as a Met, dragged down for his entire time in Queens by knee issues. He returned to the Oakland organization via minor league deal last winter, and he broke camp with the big league club. His making the roster wasn't unexpected, but it was surprising the A's declared him their primary second baseman, a position at which he started on Opening Day.
Former manager Bob Melvin penciled him in at the keystone 69 times over the course of the year, while he saw action in 58 games as the designated hitter. Lowrie's defensive metrics weren't great, as one might expect for a 37-year-old middle infielder coming off serious knee trouble. Yet the switch-hitting veteran showed he still had some life in his bat, posting a .245/.318/.398 line with 14 homers in 512 plate appearances. That's exactly league average offensive production, according to wRC+, and Lowrie's underlying numbers were solid.
As he's been throughout his career, Lowrie was patient enough to take pitches outside the strike zone. He made contact on 77.9% of his swings, the lowest mark of his career but still a hair better than average. And Lowrie posted better batted ball marks than his .398 slugging percentage might suggest. He made hard contact (defined as a ball hit 95 MPH or harder) on 45.9% of his balls in play, about ten points higher than the league mark. His 90.3 MPH average exit velocity was a couple ticks above average, as was his 9.3% barrel rate (essentially a measure of how often a batter hits the ball hard at an optimal launch angle for extra-base impact).
The A's front office and manager Mark Kotsay obviously value Lowrie's presence in the clubhouse. Between that familiarity and his still capable offensive traits, he earns another guaranteed roster spot in Oakland. It surely won't be a costly add for the A's, who have spent most of the winter orchestrating a sell-off to slash payroll. Lowrie isn't going to make them into a contender, but the recent re-signings of he and Stephen Vogt add a couple highly-regarded veteran role players to an increasingly youthful clubhouse. Tony Kemp seems likely to be the primary second baseman, but Lowrie can work his way onto the field between the keystone, first base and DH.
Image courtesy of USA Today Sports.