Former All-Star second baseman Jed Lowrie tells Susan Slusser of the San Francisco Chronicle that he's retiring after 15-year Major League career and a professional career that spanned parts of 18 seasons. Lowrie tells Slusser that he's "gotten to the point where I listen to my body and when I think about playing another 162, I don't want to do that." He adds that he's looking forward to spending time with his young family and is already an assistant coach with his daughter's softball team.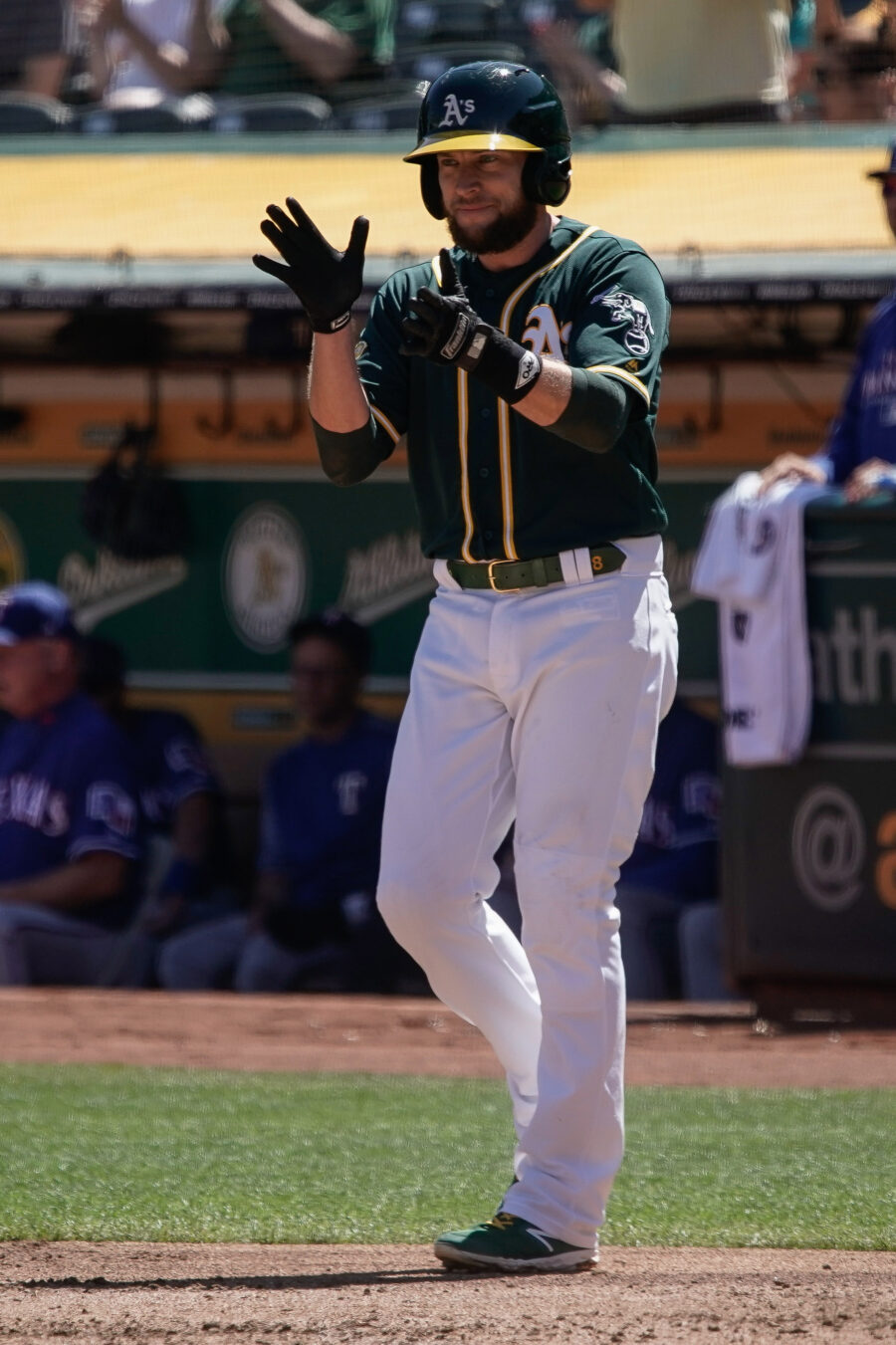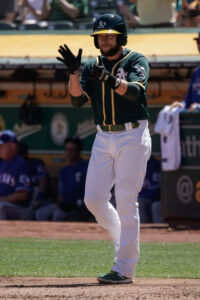 Now 38 years old, Lowrie was the No. 45 overall draft pick by the Red Sox back in 2005. The Stanford product reached the Majors three years after being drafted, hitting .258/.339/.400 in 81 games as a rookie with the Sox in 2008. He spent parts of four seasons in Boston before being traded to the Astros in exchange for reliever Mark Melancon.
That stop in Houston wound up being for just one year, as the Astros traded Lowrie to the A's on the heels of a solid .244/.331/.438 showing and netted Brad Peacock, Chris Carter and Max Stassi in that swap. He'd spend the next two seasons in Oakland, performing at a high level (.272/.334/.405) before reaching free agency and signing back with the Astros. In a full deja vu sequence, Lowrie spent one season in Houston and was traded to Oakland a second time — this time in exchange for righty Brendan McCurry.
Lowrie spent the next three seasons in green and gold, culminating with a 2018 All-Star season that saw him club a career-best 23 home runs. That standout campaign helped Oakland secure a postseason berth, though the 2018 A's fell to the Yankees in the one-game Wild Card format. Lowrie went on to ink an ill-fated two-year deal with the Mets, with whom he was limited to just nine games due to ongoing knee troubles. Lowrie reached free agency and once again signed with the A's, making good on a minor league deal and reemerging as the team's regular second baseman. He signed one final deal with Oakland for the 2022 season but was limited to just 50 games.
Overall, Lowrie spent parts of seven seasons in Oakland, four in Boston, two in Houston and two in New York (though he was on the injured list for the bulk of that time). He'll retire as a career .257/.330/.406 hitter (103 wRC+) with 121 home runs, 292 doubles, 17 triples, 590 runs scored, 594 runs batted in and eight stolen bases. He made an All-Star team and reached the postseason in six of his 15 seasons as a big leaguer.
Given his obvious talent, he'd surely have further padded those totals had he been able to avoid the injured list with more regularity, but health troubles followed him throughout his career. Lowrie most notably was plagued by a torn ligament in his thumb, a capsule tear in his knee and a broken finger in his right hand, amid several other nagging injuries. It's easy to wonder what might have been with better health, but Lowrie's career was still valued nearly 20 wins above replacement, per FanGraphs, and just shy of 16 WAR per Baseball-Reference. He was regularly an average or better hitter when healthy, peaking with particularly big showings at the plate in 2010, 2013 and 2017-18. All told, he banked more than $60MM in salary over the course of his career and will be remembered particularly fondly for his time in Oakland.
What's next for Lowrie isn't clear, but he tells Slusser that he "loves the game too much" to simply ride off into the sunset. Lowrie adds that he has a "deep-rooted obsession with seeing the game continue to evolve, continue to get better, continue to promote participation and see it thrive because it's the best game in the world." Best wishes to Lowrie in whatever path he takes in the next step of what sounds like a lifelong baseball journey.