The Giants are in agreement on a contract with outfielder Joc Pederson, reports MLB Network's Jon Morosi.  Pederson will receive $6MM on a one-year deal, according to Jon Heyman of MLB Network.  Pederson is represented by Excel Sports Management.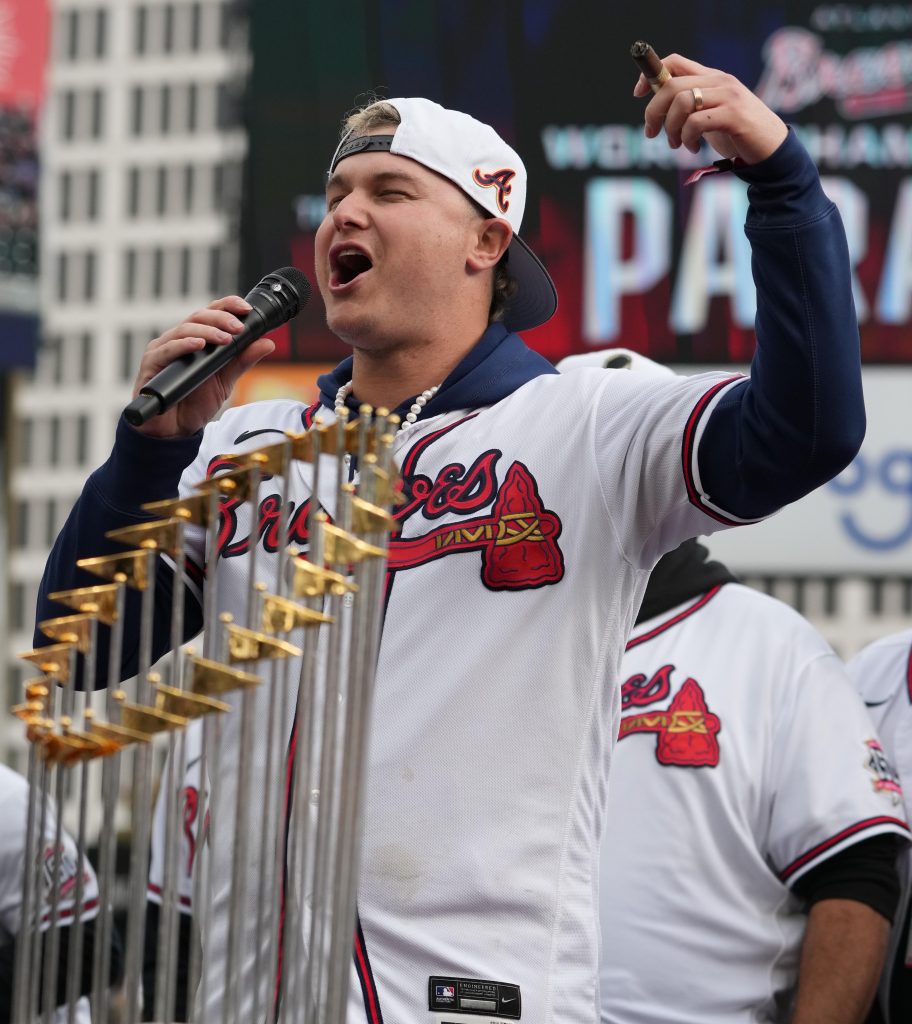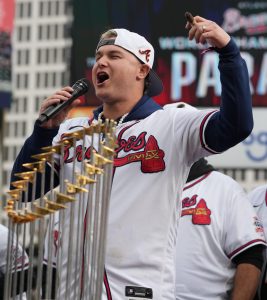 Pederson, 30 in April, posted a 94 wRC+ in 481 plate appearances for the Cubs and Braves last year, joining Atlanta in one of Chicago's many July trades.  Pederson has picked up World Series rings in each of the last two seasons for the Dodgers and Braves.  He was particularly effective in the NLDS against the Brewers last year, bashing a pair of home runs and inspiring Braves fans to sport pearl necklaces.  Pederson will spend his 2022 season less than an hour away from where he played attended high school in Palo Alto, California.
A left-handed hitter, Pederson has long struggled against southpaws, and signed a one-year, $7MM deal with the Cubs in January 2021 in part because he sought to avoid a platoon situation.  Oddly enough, since 2020 Pederson has a 99 wRC+ in 122 plate appearances against lefties, but just a 91 mark against righties.  From 2015-19 as a Dodger, Pederson torched righties to the tune of a 132 wRC+, a mark which ranked 21st in the game during that time.  Assuming Pederson can regain some of that success, he'd pair well with the right-handed-hitting Austin Slater.
Though Pederson has played a significant amount of center field in his career, at this stage he fits better in a corner spot.  The Giants have LaMonte Wade Jr., Steven Duggar, Mike Yastrzemski, Darin Ruf, and Slater as outfield incumbents, but they've also got a regular DH job for the first time in their history.
Two members of the club's 2021 outfield found new homes today, with Alex Dickerson signing a one-year deal with Atlanta and Kris Bryant signing a seven-year, $182MM deal with the division-rival Rockies.  The Giants' interest in retaining Bryant seemed minimal.  Giants president of baseball operations Farhan Zaidi has avoided large free agent contracts in his four-year tenure, with his recent two-year, $44MM contract for Carlos Rodon marking his largest expenditure.  The Giants also let Kevin Gausman leave for greener pastures this winter, instead electing to spread the wealth among veteran free agents on shorter-term deals.  Zaidi served as Dodgers GM prior to joining the Giants, so he became quite familiar with Pederson while both were employed by Los Angeles.
Pederson's signing comes as part of a wave of free agent outfielder deals today, as the Phillies signed Kyle Schwarber, the Braves brought Eddie Rosario back, and the Rockies inked Bryant to a megadeal.  Several quality bats remain free agents, including Nick Castellanos, Michael Conforto, Tommy Pham, and Jorge Soler.