The Diamondbacks have had a decent second half. Despite dropping five of their last six games, they carry a 26-23 record with a +31 run differential since the All-Star Break. It's not enough to get them near the playoff picture, but they've shown some signs of life heading into the offseason.
An otherworldly stretch from ace Zac Gallen has played a key role in the team's solid run, but they also rank fourth in the majors in runs scored in the second half. Young outfielders Daulton Varsho, Jake McCarthy and (in a more limited look) Corbin Carroll have been excellent, and they've gotten the continuation of what seems to be a late-career breakout season from first baseman Christian Walker.
Walker has popped 10 home runs and owns a .286/.348/.497 line since the All-Star Break, building off what was an already solid first half. While he only hit .204 through the year's first few months, he connected on 22 longballs and walked at a robust 13.5% clip. His walks have come down lately, but he's also trimmed his strikeouts and is now seeing much better results on balls in play. For the year, Walker owns a .235/.329/.474 line that's a ways better than the .243/.312/.396 league average showing.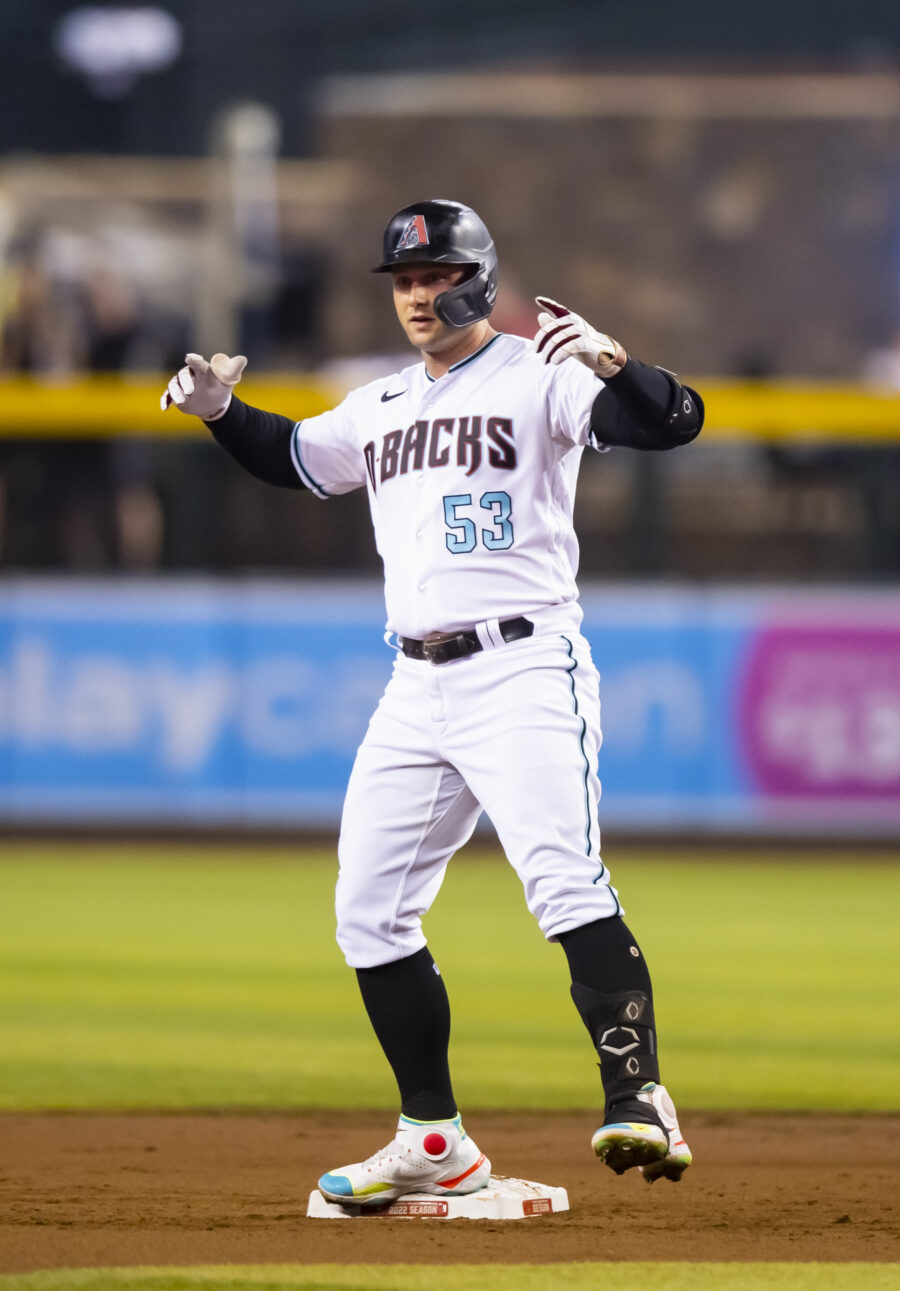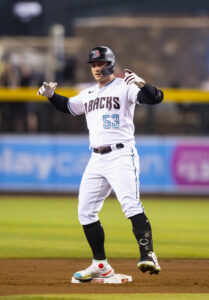 A former fourth-round pick of the Orioles, Walker developed into a fairly well-regarded prospect. He never got an extended look in Baltimore, and he eventually made his way around the waiver wire in Spring Training 2017. The South Carolina product wound up with the Diamondbacks after a nomadic few weeks, with Arizona finally succeeding in running him through outright waivers. After a year spent mostly in the minors, Walker made it back to the big leagues. He lost most of 2018 to injury but has played the past four seasons as the Snakes' primary first baseman.
For much of that tenure, Walker has been a slightly above-average hitter. He connected on 29 longballs in 2019, but that came in the most homer-happy season in league history. His overall .259/.348/.476 line that year translated to a 111 wRC+ that indicates he was 11 points better than league average — solid, but not eye-popping production for a first baseman. Walker had similar results in the abbreviated 2020 season before stumbling to a subpar .244/.315/.382 showing through 445 plate appearances last year.
With rookie Seth Beer on the doorstep of the majors as a first base/DH option, it was fair to wonder whether the Diamondbacks would keep Walker around. Arizona's front office maintained enough faith he'd right the ship to sign him to a $2.6MM arbitration contract, and he was back in the lineup as Torey Lovullo's Opening Day first baseman. It was probably the 31-year-old's last chance at everyday playing time, and he's responded with the best season of his career.
Not only are Walker's results better than ever when one accounts for the depressed offensive environment this year — his 121 wRC+ is a career high — he's made some strides from a process perspective. He's clearly set out to be more selective, swinging at only 43.7% of the pitches he's seen after going after more than 48% of offerings in each of the past three seasons. That increased patience means bypassing some hittable pitches, of course, and Walker's taking more called strikes than he ever has. Yet he's also chasing pitcher's pitches far less often, and it's hard to argue with the results.
Walker is making contact on a career-best 77.6% of his swings, and he seems more comfortable working his way back into at-bats. He's not expanding the strike zone as often as he had, even when pitchers are up in the count and/or working with two strikes. Walker's making better swing decisions, and it's manifesting both in a personal-low 18.4% strikeout rate and in the quality of contact he's making when he does take the bat off his shoulders. After seeing his hard contact and barrel rates drop in the past two seasons, Walker is squaring the ball up with more consistency again, as he had back in 2019.
As a first baseman, Walker's primary contributions are going to be in the batter's box. Yet he's also excelled on the other side of the ball, rating as MLB's top defensive first baseman by a wide margin in terms of both Defensive Runs Saved and Statcast's Outs Above Average. It's hard to imagine he won't secure his first Gold Glove Award a few weeks from now. He's limited to the bottom of the defensive spectrum, but Walker has been one of the game's better players at the position on both sides of the ball.
Whether Walker can sustain this kind of production over multiple seasons remains to be seen. There's nothing in his underlying numbers to suggest he's lucked his way towards the top of the first base leaderboards in 2022. If anything, batted ball estimators have been more bullish than his overall results, with Walker still sporting one of the league's lowest batting averages on balls in play (.235). Nothing in this season's production looks like a fluke, but he'll need to prove he can maintain this kind of discerning approach every year. One can have "earned" excellent results for a few months and still not be able to continue playing at that level for multiple seasons. Walker probably needs another year like this before he cements himself among the five to ten best first basemen in the game.
Caveats aside, he's performed as well as the Diamondbacks could have reasonably anticipated coming into the season. It's now a no-brainer to tender him another arbitration contract, and the club can keep him around for two more years via that process. Arizona was open to trade offers on Walker at this past summer's deadline, and they figure to receive a few more calls this winter after he's doubled down with an excellent second half. General manager Mike Hazen and his staff presumably wouldn't take him off the table entirely, but it'll be harder for teams to pry Walker away now than it was just two months ago. Not only has the team taken some steps forward heading into 2023, their first baseman has cemented himself as an integral part of the lineup.
Image courtesy of USA Today Sports.