DECEMBER 22: Drury's contract is now official. The Angels announced the move on Thursday evening.
DECEMBER 20: The Angels have continued their active offseason, agreeing to a two-year contract with free agent infielder Brandon Drury. The deal reportedly guarantees the Wasserman client $17MM.
Drury earns the first multi-year guarantee of his career after a personal-best season. He looked to have settled into journeyman territory in recent years. After a few seasons playing a semi-regular role with the Diamondbacks, Drury suited up with all of the Yankees, Blue Jays and Mets from 2018-21. He hit just .211/.254/.360 in 137 games with Toronto from 2019-20, resulting in his outright at the end of that season. Drury played well in a limited look for the Mets the next year, but New York designated him for assignment at year's end.
The Oregon native signed a minor league contract with the Reds shortly after the lockout. While the move generated little fanfare at the time, it might've been the best non-roster pact signed all offseason. Drury broke camp with the big league club and almost immediately played his way into everyday reps. He connected on 20 home runs in 92 games as a Red, posting a cumulative .274/.335/.520 line across 385 plate appearances.
While Cincinnati struck gold on their minor league arrangement with Drury, their 2022 season on the whole was a disaster. With the team well out of contention by the deadline, the impending free agent became one of the sport's most obvious trade candidates. Cincinnati dealt Drury to the Padres for infield prospect Victor Acosta on deadline day. He played the final couple months in San Diego, offering solid but not spectacular production.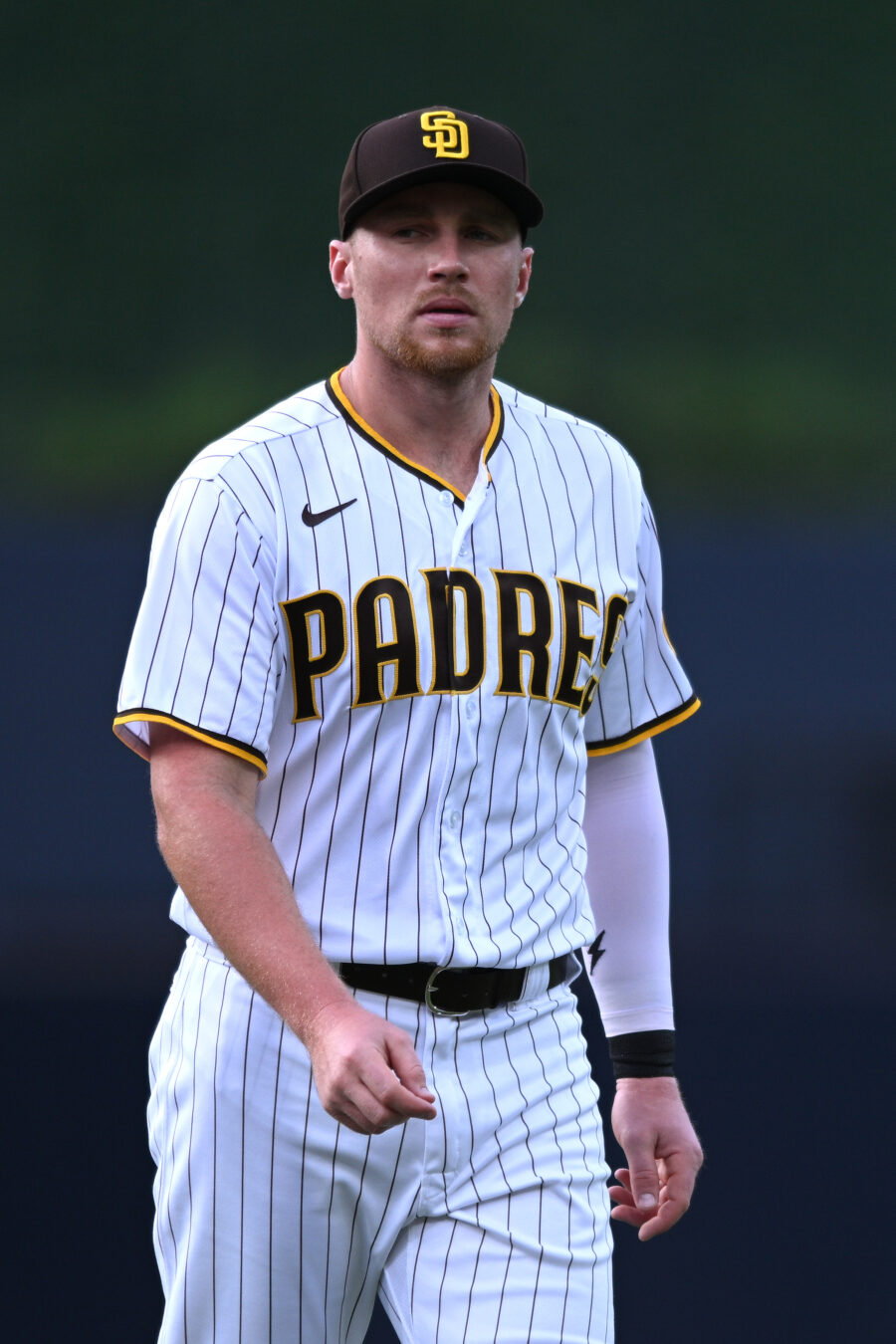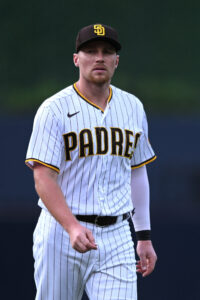 Drury connected on a grand slam in his first at-bat as a Padre, but his work from that point forward was roughly average. While connected on eight homers in 185 trips to the dish, that came with a meager 4.9% walk rate and a .290 on-base percentage. It was a similar story in the postseason, with Drury reaching base in just eight of 31 trips to the plate.
Relatively slow finish aside, Drury had an impressive year overall. He picked up 28 homers (plus one more in the postseason), managing a .263/.320/.492 line in 568 plate appearances. Cincinnati's very hitter-friendly Great American Ball Park certainly played to his strength, as Drury posted a .298/.354/.561 mark in 223 trips to the plate at that venue. His .240/.299/.447 line in 345 plate appearances in all other parks was closer to average, but the Angels will take a shot on him bringing an above-average bat to Orange County.
Drury has an aggressive offensive approach and rarely walks, drawing free passes just 6.7% of the time this past season. He makes contact at an above-average clip and has solid power from the right-handed batter's box, though. Drury's 42.2% hard contact rate was around seven percentage points higher than the league mark. He put the bat on the ball on 81.2% of his swings this year, around five points better than average. This year's 28-homer showing is an outlier compared to the rest of his career, but he's topped 15 longballs on two other occasions while hitting north of .260 in three years.
The 30-year-old has some defensive flexibility. He's played mostly second and third base throughout his big league career, logging around 1500 innings at both spots. Public metrics have been mixed on his work, though both Defensive Runs Saved and Statcast feel he's better suited at the keystone than at the hot corner. Drury isn't likely to win a Gold Glove, but he's rated as a capable defender at both positions. He also has a decent amount of experience at first base and in the corner outfield, though he's not a regular option in center field or at shortstop.
The Halos have focused on upgrading their roster with solid but not elite additions, attacking the lack of depth that has burned them repeatedly in recent seasons. They landed the final years of arbitration control over Gio Urshela and Hunter Renfroe via trade and inked Tyler Anderson and Carlos Estévez to free agent deals. Drury now looks as if he'll join that mix, serving a similar role to Urshela as a righty-swinging infielder who can bounce around the diamond.
Second base seems likely to be Drury's primary home. Playing him there regularly could push David Fletcher and/or Luis Rengifo more frequently to shortstop, where the Angels got nothing offensively this past season. Urshela can also occasionally factor in at shortstop while serving as injury insurance for Anthony Rendon at third base. Both players offer potential platoon complements at first base to the lefty-swinging Jared Walsh, as well.
There's not a whole lot locked in around Shohei Ohtani, Mike Trout, Taylor Ward and Renfroe in the everyday lineup. General manager Perry Minasian and his group have worked hard to bring in better offensive options for manager Phil Nevin to move around the diamond in 2023, and the coaching staff has a few more weapons at their disposal than they had this past season.
They've kept those investments to relatively short terms, with Anderson's three-year pact standing as the longest of their offseason commitments. There was plenty of uncertainty hanging over the organization with owner Arte Moreno exploring a sale of the franchise, but the front office has at least had plenty of leeway to make notable short-term commitments. Drury's contract falls right in line with MLBTR's prediction of two years and $18MM.
The specific financial breakdown has yet to be reported, but an even salary distribution would push the club's payroll projection around $206MM, per Roster Resource. They'll easily top this past season's $189MM franchise-record Opening Day figure as they seek to compete with the defending World Series champion Astros, Mariners and upstart Rangers in the AL West. Regardless of the financial distribution, the deal will count for $8.5MM against the club's luxury tax ledger. That's suddenly a relevant consideration for the Halos, with Roster Resource projecting them for a CBT number around $220MM. That's $13MM shy of the $233MM base tax threshold.
Ken Rosenthal of the Athletic first reported the Angels and Drury were in agreement on a two-year, $17MM contract.
Image courtesy of USA Today Sports.