The Blue Jays landed one of the most sought-after bullpen arms on the trade market Sunday, announcing the acquisition of righty Jordan Hicks from the Cardinals in exchange for Double-A right-handers Sem Robberse and Adam Kloffenstein. In a corresponding roster move, Toronto designated righty Mitch White for assignment. Hicks had previously been reported to be discussing an extension with the Cardinals ahead of the trade deadline on August 1, though those discussions seemingly stalled out earlier in the week.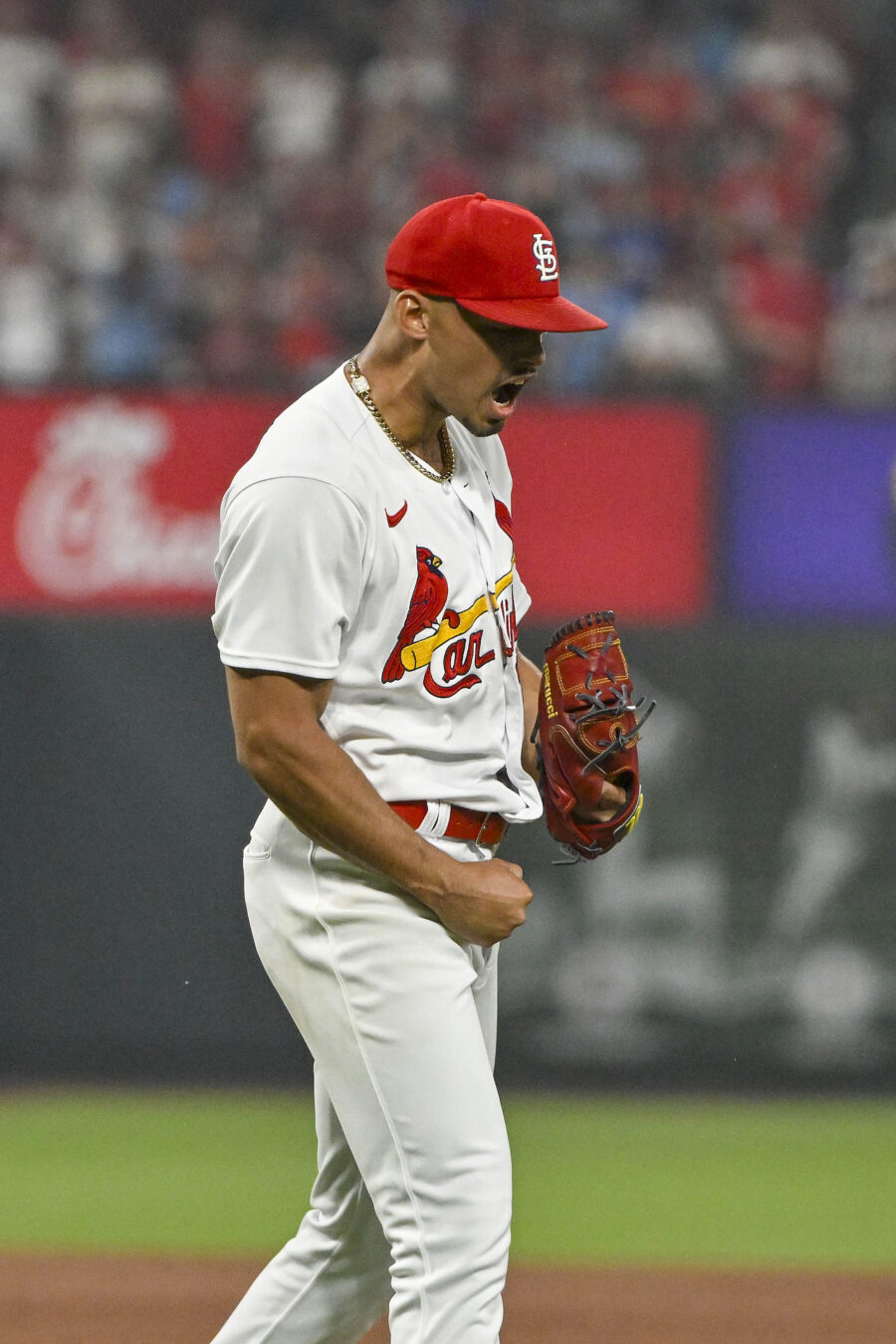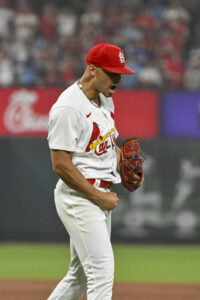 Hicks, 26, was a third-round pick in the 2015 draft by the Cardinals. He made his big league debut back in 2018 and threw 77 2/3 innings in his first big league season, with a 3.59 ERA and 3.74 FIP. While he generated an impressive 60.7% groundball rate in his rookie campaign, he posted a lackluster 20.6% strikeout rate and struggled badly with his control to the point of walking 13.3% of batters faced. Early on in his sophomore 2019 season, Hicks required Tommy John surgery. That surgery began a series of injuries and setbacks that would limit him to just 38 2/3 innings of work from 2019-21.
Finally fully healthy in 2022, the Cardinals decided to try using Hicks as a member of the rotation. That experiment did not go well, as Hicks posted a 5.84 ERA and 5.54 FIP in 24 2/3 innings of work across seven starts while walking a whopping 16% of batters faced over that stretch. While he pitched a bit better upon returning to the bullpen, he nonetheless finished the 2022 campaign with 4.84 ERA and 13.3% walk rate in 61 1/3 innings of work.
The 2023 campaign started off difficultly for Hicks once again, as he yielded a whopping nine runs (eight earned) in just 5 2/3 innings of work in his first seven appearances of the year. Since then, however, he's settled in as one of the most dominant relievers in baseball over the past few months. Since April 18, Hicks sports a 2.25 ERA and a sterling 1.92 FIP in 36 innings of work. He's cut his walk rate to 10.4% in that time, a figure that, while somewhat elevated, is more than made up for by a phenomenal 34.4% strikeout rate. Hicks also sports a characteristically excellent 58.3% groundball rate this season, a figure that has led him to allow just two home runs all season, and none since he got his season back on track in mid-April.
Hicks's dominant arm makes him a perfect candidate for Toronto's bullpen, as the Blue Jays lost closer Jordan Romano to the 15-day injured list earlier this weekend thanks to lower back inflammation. While it's possible Romano will return fairly quickly after the minimum 15-day stint, he's been plagued by the issue since it caused him to depart the All Star game earlier this month. Still, it would hardly be a surprise to see the Blue Jays take additional time to ensure their closer is fully healthy upon his return given both the nagging nature of the issue and the importance of Romano, who leads the AL with 28 saves this season and sports a 2.79 ERA in 42 innings this season, to the club's success.
In return for Hicks's services, the Blue Jays are paying a hefty prospect toll. Robberse appears to be the headliner in the deal as the club's seventh-best prospect according to MLB Pipeline and their sixth-best prospect according to Fangraphs. Originally signed out of the Netherlands back in 2019, the 21-year-old hurler sports a 92-94 mph fastball, quality secondary offerings in both a changeup and a slider, and plus command. In 113 1/3 innings of work at the Double-A level, Robberse owns a 3.97 ERA and a strikeout rate of 22%.
Kloffenstein, meanwhile, goes unranked on both Pipeline's and Fangraphs's lists. Fangraphs describes Kloffenstein as a pitcher with a four-pitch mix highlighted by a sinker and a slider, though it ultimately pegs him as more of an innings-eating, depth starter type. That evaluation, however, is from prior to the 2023 campaign, where Kloffenstein has impressed to this point. Toronto's third-round pick in the 2018 draft has shoved across 89 innings of work at Double-A this season to the tune of a 3.24 ERA with a strikeout rate of 27.6%, a figure well above his career rate of 23.5% entering the 2023 campaign.
Both Kloffenstein and Robberse clearly fit the mold of return the Cardinals have reportedly been looking for in dangling their rental arms this summer: controllable, upper-level starting pitching prospects. Both Robberse and Kloffenstein project as starters going forward and have over 100 innings of experience at Double-A, with Jeff Jones of the Belleville News-Democrat noting that both hurlers are set to be promoted to Triple-A by the Cardinals organization. Given that promotion, it seems reasonable to assume both pitchers will be on the big league radar for sometime in 2024, barring injury or ineffectiveness changing the timeline.
The deal also spells the end of White's time in Toronto. A second-round selection by the Dodgers in the 2016 draft, White impressed with a 3.44 ERA and 3.78 FIp in 49 2/3 innings of work across his first two seasons in the majors. He continued his success in a Dodgers uniform in 2022 with a 3.70 ERA and 3.95 FIP in 56 innings of work, but the club dealt White to Toronto at the trade deadline last season. Since joining the Blue Jays, White has struggled mightily, with a 7.60 ERA in 55 2/3 innings of work. While he posted a 4.03 FIP that far outstrips his results as a member of the Jays, his walk rate has ticked up to 11.7% this season, a level unlikely to be sustainable given his mediocre 21.7% strikeout rate. Going forward, Toronto will have one week to either waive or release White, assuming he himself isn't traded before the deadline on August 1.
Craig Mish of the Miami Herald first reported that Hicks had been traded to Toronto. FanSided's Robert Murray reported that Kloffenstein was part of the return. Shi Davidi of Sportsnet first reported Robberse's inclusion in the deal.