Veteran right-hander Hiroki Kuroda has announced that he'll retire at the end of the season, as Japan's Kyodo News reports. The seven-year major league veteran has pitched in the Nippon Professional Baseball league for the last two seasons upon returning to his homeland.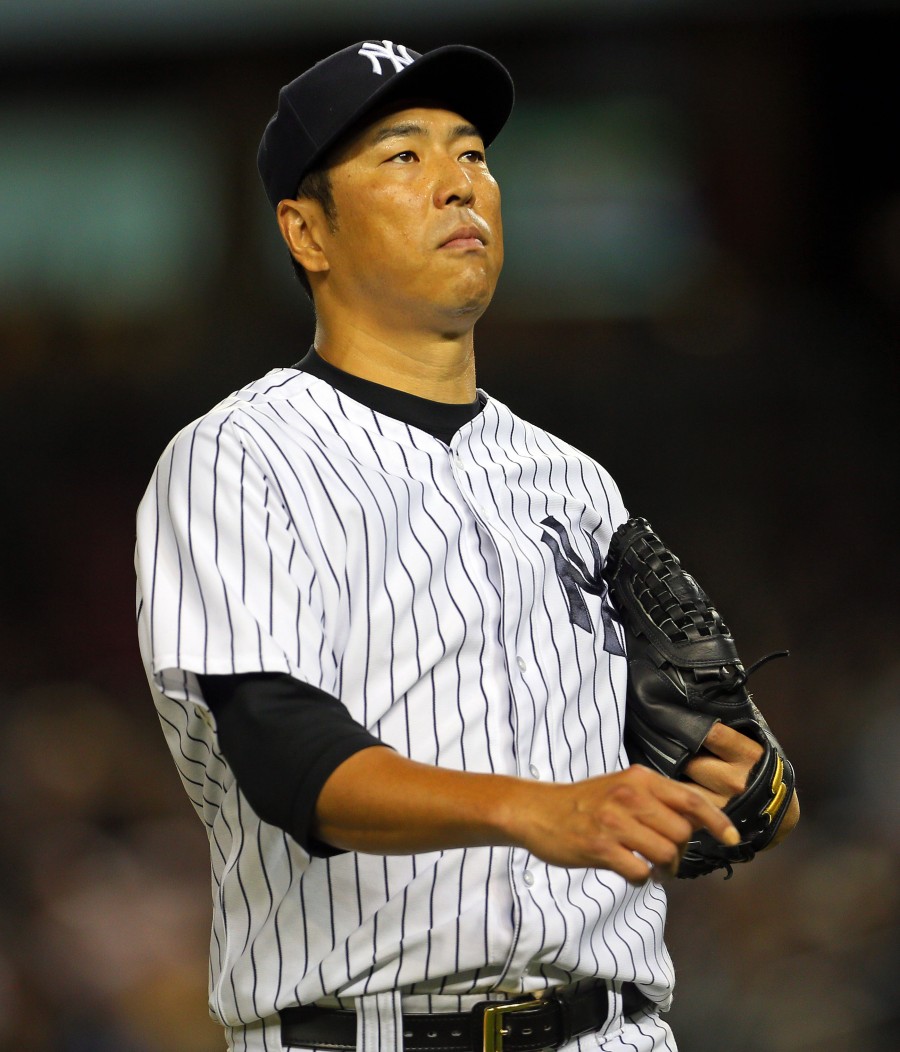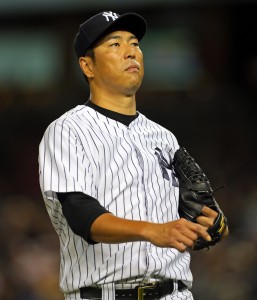 Kuroda, 41, is best known in these parts as a high-quality member of the Dodgers and then the Yankees. But in Japan, he is famed for his long run with the Hiroshima Carp — the organization he broke in with, excelled for, and returned to after his run in the majors (spurning the Padres' reported efforts to keep him stateside).
Indeed, the Japanese star did not appear in the big leagues until his age-33 season. Of his twenty years of professional pitching, Kuroda spent 13 in the NPB — all for the Carp. All told, he provided that organization with over 2,000 innings of 3.55 ERA pitching. And he has been even better since his return, posting successive 2.55 and 3.09 ERA campaigns. He'll hang up his spikes after the team's run through the Japan Series comes to a close.
"The Japan Series will be the end. I've decided to hang it up," Kuroda said. "I've been shown an excellent dream with an excellent team. And now I want to go out with a smile on my face, all of us celebrating a championship pouring beer on each other."
In between his stints in Hiroshima, Kuroda excelled in the majors. He spurned several other suitors to join the Dodgers for the 2008 campaign, initially inking a three-year deal. From that point forward, Kuroda inked successive one-year pacts — first returning to Los Angeles, then switching coasts to join the Yankees on what turned out to be a trio of single-season deals (the final two of which came after he declined qualifying offers).
Through it all, Kuroda was a model of consistency. He only completed one campaign — his 2009 sophomore MLB season — with less than 31 starts. And he never completed a year with an earned run average of more than 3.76. Ultimately, Kuroda provided his two major league organizations with nearly identical production: 699 innings of 3.45 ERA pitching with 6.7 K/9 against 2.1 BB/9 for the Dodgers, and 620 frames of 3.44 ERA ball with 6.7 K/9 and 1.9 BB/9 for the Yanks. Even as his fastball velocity dwindled, Kuroda's sinker/slider mix allowed him to steadily maintain his peripherals, and he ended with a 48.6% groundball rate and even 10.0% swinging strike rate in the majors.
In the aggregate, Kuroda earned just over $88MM as a major leaguer. And he is currently the highest-paid player in Japan. But it's hard to dispute that he has delivered value at every stop along the way. MLBTR joins all those around the game in congratulating Kuroda on his outstanding two decades as a professional ballplayer, and in wishing him good fortune in his future endeavors.
Photo courtesy of USA Today Sports Images.