9:38am: Smoak will earn $4MM in 2020 and has a $1MM buyout on a $5.5MM option for the 2021 season, Passan tweets.
9:27am: The two sides are in agreement on a one-year, $5MM contract, ESPN's Jeff Passan reports. There's also a club option for the 2021 season, per The Athletic's Ken Rosenthal. The deal is pending a physical.
9:09am: The Brewers are closing in on a contract with free agent first baseman Justin Smoak, per Jon Heyman of MLB Network (via Twitter). Smoak is represented by the Bledsoe Agency.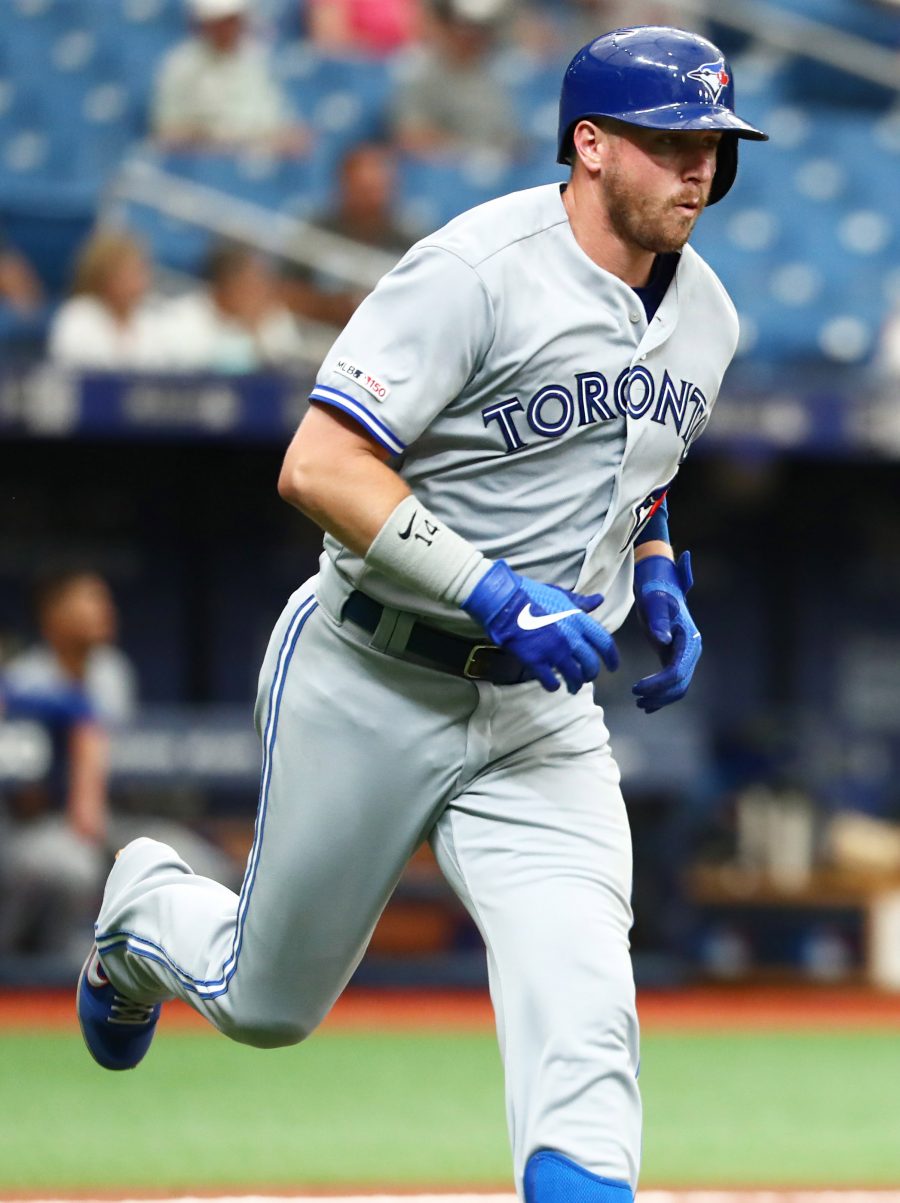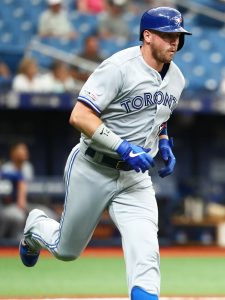 This is the latest in a string of short-term acquisitions for the Milwaukee organization, which has almost completely turned over its infield over the past six weeks. The club has installed Eric Sogard and Luis Urias in the middle infield mix while picking up Ryon Healy and now Smoak to help cover the corners. Keston Hiura, of course, will factor prominently into the mix as well after impressing with the bat in his rookie season.
Beyond that, president of baseball ops David Stearns said after this week's signing of Avisail Garcia that Ryan Braun will likely see some time at first base in 2020 as well (Twitter link via Andrew Wagner of the Wisconsin State Journal). It's a layered collection of veterans and young upside hitters, and  the precise manner in which playing time will be sorted remains to be determined in Spring Training.
Smoak made a long-awaited break-out at the plate in 2017 and followed that up with a strong '18 effort. In combination, he slashed .256/.353/.495 with 63 home runs in 1,231 turns with the bat in those campaigns. Unfortunately, he hit the skids a bit in the just-completed season. The switch-hitting 33-year-old is coming off of a .208/.342/.406 effort, but the underlying metrics on his season are far more interesting than his surface-level .208 batting average.
In fact, there's some evidence to suggest that the Brewers could hit gold with this signing. As explored here at MLBTR back in September, Smoak's .323 wOBA lagged the .366 xwOBA he registered with Statcast, indicating there could be some positive regression in the batted-ball department. He also drew walks at an exceptionally healthy 15.8% rate while striking out just 21.2% of the time.
As highlighted in that September exploration of his odd season, Smoak chased pitches outside the strike zone less than nearly any hitter in MLB, and he ranked among the game's best in terms of pitches per plate appearance. He's an extremely disciplined hitter who should make opposing pitchers work even if he continues to hit for a low batting average. And, supposing Smoak can turn balls in play into base hits at an increased rate — his .223 BABIP was certainly an outlier — he could bounce right back into being a productive hitter.
Milwaukee undeniably lost some key pieces this winter, with Yasmani Grandal and Mike Moustakas departing for four-year deals with the White Sox and Reds, respectively. Eric Thames, meanwhile, was bought out and sent into the free-agent market. Smoak will in many ways replace Thames at a slightly reduced cost — likely bringing better glovework to the table but lesser production against right-handed pitching.
Smoak will come in at $1.5MM less than Thames would've earned — a slight savings that exemplifies the Brewers' risk-averse mentality and focus on the margins when building out a roster. This depth-forward approach both safeguards against injury and allows for slightly reduced workloads that, in theory, lessen the overall risk of injury and keeps their position players fresher. It also leads to a great deal of turnover, which can be frustrating for fans at times but has resulted in three straight winning seasons and two consecutive postseason appearances.